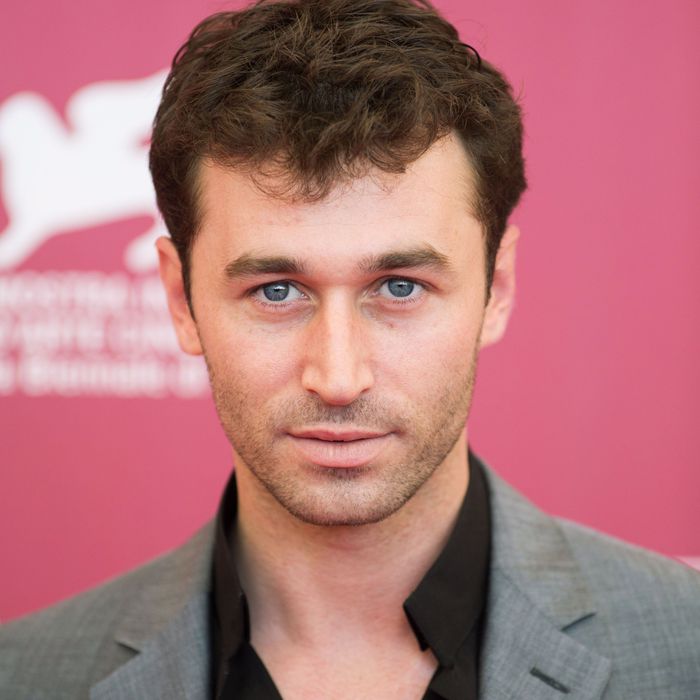 James Deen.
Photo: Corbis
After performer and writer Stoya accused her ex-boyfriend James Deen of rape, other women in the industry began coming forward with their own stories. On Wednesday, two more adult performers accused Deen of sexual assault, bringing the total number of public accusers to five.
Both Amber Rayne and Kora Peters say that Deen violated them on set while they were filming scenes. Here's Rayne's (graphic and upsetting) account:
"We were in piledriver, he was fucking me in the ass and I said something like, 'Yeah fuck me like that you son of a bitch.' His face twisted and he came down on my face two times—close-fisted," says Rayne. "I was punched in the face while he was still in my ass and then he starts going crazy on my butt—extreme, brutally fucking it. He just starts shoving things in to the point where he ripped it and I bled everywhere. There was so much blood I couldn't finish the scene."
Peters had a similar experience with Deen. While the two were engaged in a typical boy-girl scene, Deen tried to switch to anal sex, which was on Peters's list of "no's" and which she hadn't agreed to or been paid for. "James [Deen] kept trying to get inside my ass but I kept pushing him away, so he choked me, then he slammed my face down into the couch and forced himself in my ass anyway," Peters told the Daily Beast. "The crew all high-fived him and told him what a great job he did getting an anal scene for the price of a boy/girl scene."
Like Deen's other accusers, both women say they declined to come forward before for fear that they wouldn't be believed, because of the negative perceptions of porn and because Deen was so beloved within the industry.
Meanwhile, Stoya's business partner Kayden Kross took to her own blog in support of Stoya and to explain why the two have kept Deen scenes up on their "curated smut" site TRENCHCOATx:
While we made the decision back then not to hire him going forward, we can't undo the fact that he is featured in some of the scenes that Stoya directed during their relationship. We also can't undo the fact that some of our licensors have shot James in their own projects. He is an able and popular performer. Stoya considered not releasing any of the content that she owned that featured James, but it was content that, if taken away from the whole, would have harmed the project that is her directorial debut.
Deen, who many have considered a male feminist, hasn't commented on the accusations since he responded to Stoya on Sunday.