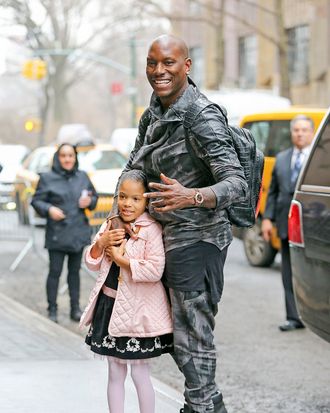 Not you and your dad.
Photo: Felipe Ramales / Splash News
It was honestly really nice of your dad to buy you a Visa gift card for Christmas — think of all the Seamless you can order with $50! — but that handy piece of plastic starts to look a lot like a hulking pile of garbage when you consider what singer, actor, and best-selling author Tyrese Gibson bought his daughter. 'Cuz little Shayla? She got an island.
Though he's waiting until Christmas to reveal the island's exact location, Tyrese already told his daughter about her new land acquisition, which he's appropriately named Love Island. Fingers crossed the purchase was filmed for the newest season of Island Hunters.
Still love you, Dad!