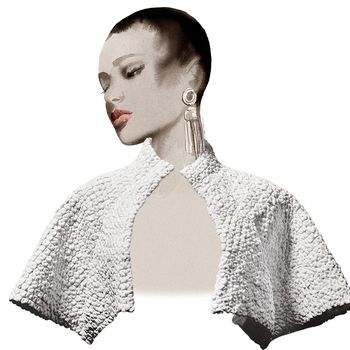 Peter Langner's embroidered bolero.
Photo: Cecilia Carlstedt/Bobby Doherty
We all know that shoulders are the new erogenous zone, and you're bound to want to show them off if you've spent months working out like a Victoria's Secret model. But that walk from the taxi to the aisle can get chilly when you're getting married in February. So complement your dress with one of these striking shawls, which can add a romantic, dramatic, or elegant touch to your ensemble.