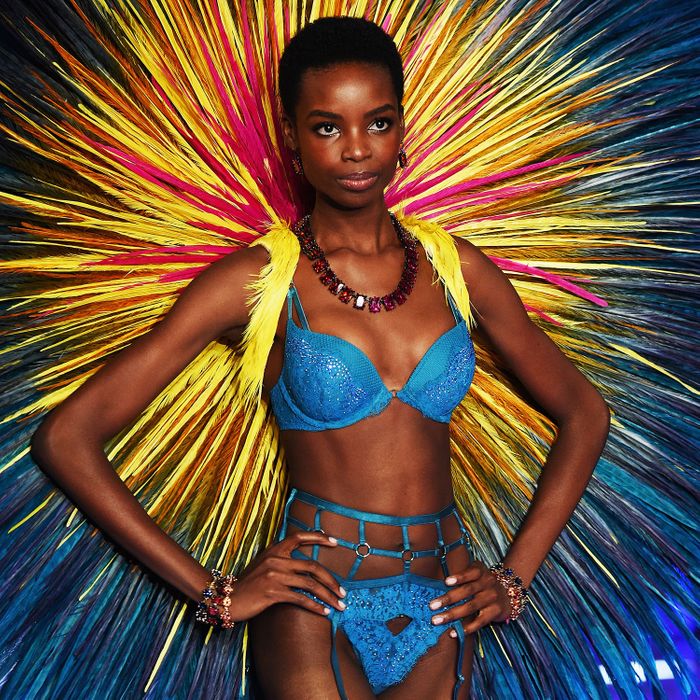 Maria Borges at the Victoria's Secret show.
Photo: Dimitrios Kambouris/Getty Images
"You look like her," said my mom last spring, generously comparing me to Kerry Washington's Olivia Pope.
"There's a little bit of [Tracee Ellis Ross's Black-ish character] Bow in you," a friend said over the summer, when my curls were in full swing. "Well, I was thinking about braids," I interjected, and Googled the long ones Zoë Kravitz wore in Dope to demonstrate what I meant. But then, a few weeks later, I saw Imaan Hammam with her own natural curls at Versace and thought, That looks nice, or maybe Lineisy Montero's picked-out fro at Giambattista Valli was better suited to me.
The point is I had options, and never were they better demonstrated in fashion, television, and film than in 2015.
Most of my childhood and adolescence took place in the '90s and early 2000s. When I veered off-course from the general meccas of black beauty, like UPN and Essence, there were few examples that exhibited beauty — more specifically, black hair — in diverse forms. What I saw was mostly examples of how to manipulate hair using chemicals, wigs, or extensions. I wasn't then, nor am I now, critical of those hair methods, but the narrow lens through which black hair was represented in widespread media was limiting to a fault. What was venerated as beautiful was restricted to a small enclave of women who bore both the gift and the burden of representing black beauty as a whole.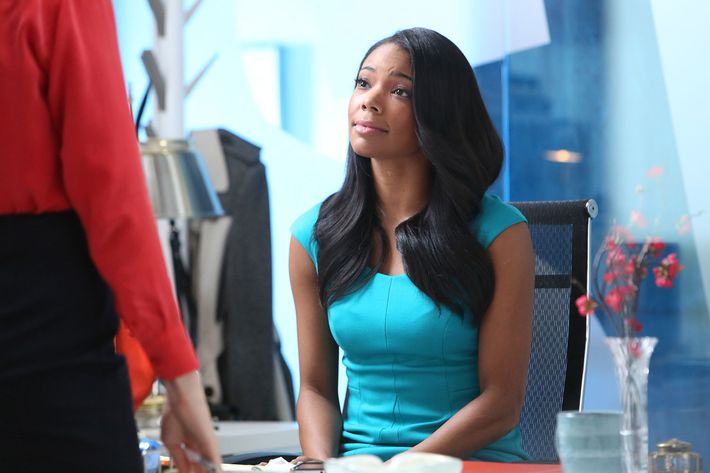 Though I think it's never been harder than now to be a teen (thanks to social media and Photoshop), a part of me envies the images splattered before them and revered as beautiful. Take Victoria's Secret model Maria Borges. This past year, she walked down the lingerie company's runway wearing her own hair, in its natural texture, styled in a short Afro. In the 20 years since the show's inception, her hairstyle was the first of its kind, and a far cry from the wigs that Tyra Banks introduced to me when she led Victoria's Secret's coup of Angels a decade before.
But this year was about much more than just natural hair, which beautifully dominated runways here and abroad in the fall. It was also about options. It was just as okay to wear your hair thick, curly, and dripping with a helping of Carol's Daughter as it was to wear your hair flat-ironed and aided by pin-straight wefts. Take Gabrielle Union in Being Mary Jane, for example. She wore her hair long and short, at times straight, at times gloriously untamed. There was a point in her story line when Mary Jane, a fictional cable-news host, removed her extensions and stared at her natural hair in the mirror. She was scared, telling another character on the show that, without the aid of a hairstylist, she felt ugly. It was painful, revealing, and entangled in an almost unutterable truth for many black women. It was then that I also saw myself on TV, too.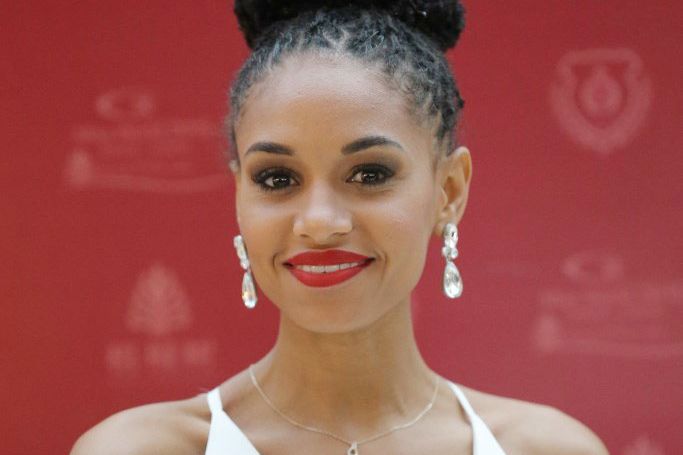 A day before Steve Harvey inaccurately crowned Miss Colombia as Miss Universe for a brief but unforgettable few minutes, the lesser-known Miss World pageant took place in Sanya, China. There, Sanneta Myrie represented Jamaica. Her hair draped down her shoulders in sun-kissed dreadlocks. It was the first time that any woman had worn her hair that way in the pageant's nearly 70-year history. She looked beautiful, of course, and for a moment I thought, Maybe that's something I should try for next year.