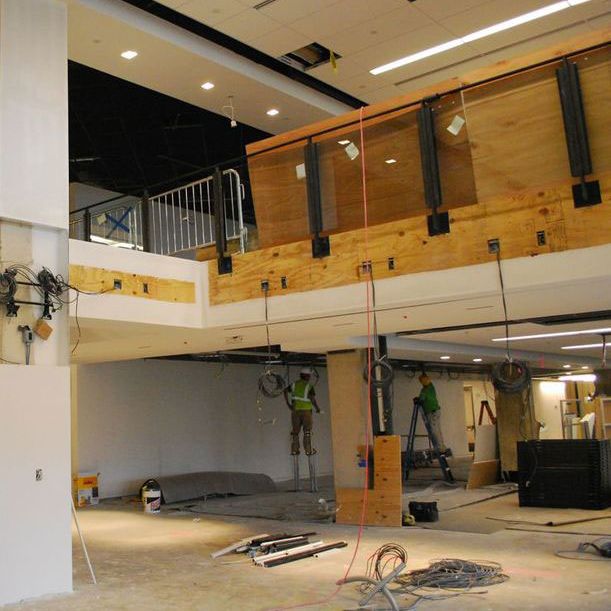 No upskirts here
Photo: courtesy of Andrew Beaujon
Though some had worried that the new Washington Post office's architecture might allow for some inappropriate views, it appears those rumors were just a pervy pipe dream. A memo sent out to the staff today confirms that, after conducting their own upskirt experiment, HR has determined staffers will be safe from having their underwear spotted by passers-by below.
According to the memo, published by the Washingtonian:
Following persistent rumors that the transparent glass railing surrounding the 8th floor view down to the Hub allows people a direct line of sight from the 7th floor up the skirts of hapless passersby on the 8th floor, HR immediately dispatched investigators to the site, in an effort to recreate the offending scene. After multiple attempts, we were unable to create the precise conditions where such a view would be possible. It is important to note that we experimented with a variety of hemlines and styles, including some that Robin Givhan has openly criticized. 
Women of the Washington Post are free to wear skirts and dresses to the new office, but maybe wear like five pairs of tights beneath them just to be safe.