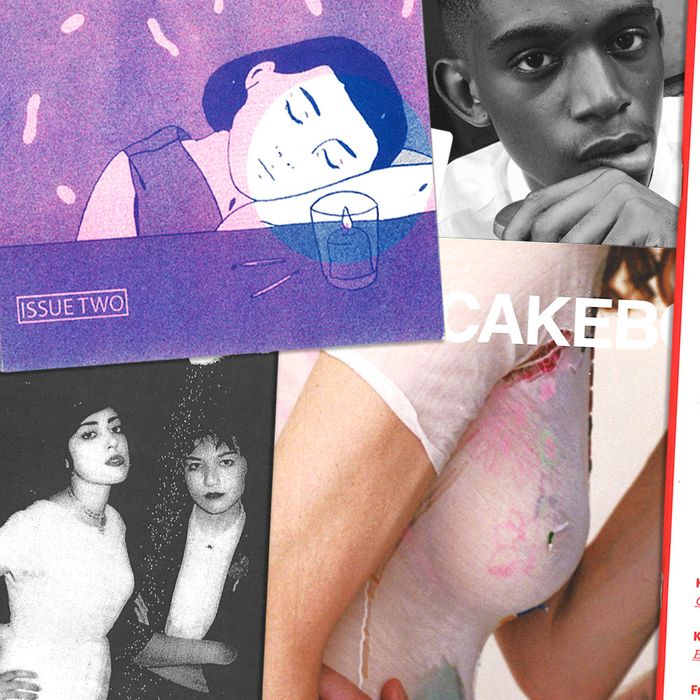 Zine and Heard is a column on the Cut where we look at the small and continuously flourishing world of zines, art books, small presses, and their companions in the underground and independent music world. Once a month, we'll share bits and pieces from self-released paper objects and labors of love that embrace everything from humor to poetry to art to gender and all that comes in between. Soundtrack included. Last month's Zine and Heard can be found here.
READ: Home Zine
Curated by Tallulah Fontaine and Carla McRae
They say home is where the heart is, but really home is also where the stuff is. In the second volume of the beautifully curated Home zine, creators Tallulah Fontaine and Carla McRae asked contributors to draw the belongings and possessions that make them feel at home. The result is a loving compendium of illustrations of harmonicas, houseplants, and knickknacks that feels as intimate — but not as illegal — as trespassing.
$8 at Home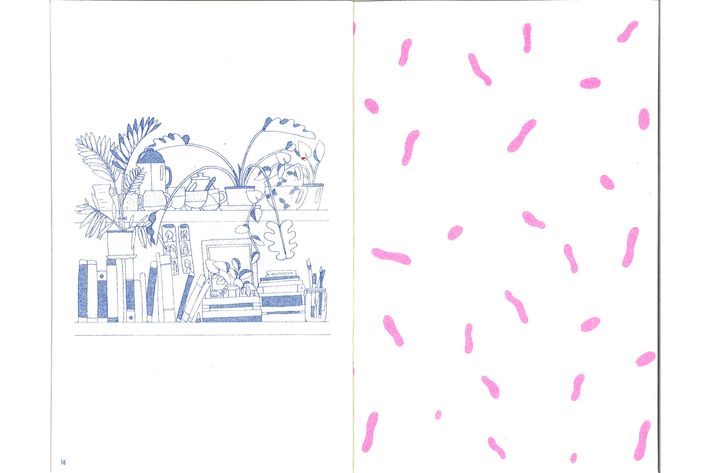 READ: Cakeboy Magazine
Created by Sean Santiago
Cakeboy — a small journal dedicated to queer voices within style, art, and fashion — is neither about cake nor boys, as publisher Sean Santiago cheekily notes on his site. Instead, Cakeboy gives the microphone to queer creators (or "homo geniuses," as written within) in fulfilling interviews that both acknowledge and move beyond the limits that society often creates for gay culture. The second issue of the magazine includes sharp photographs of gender-fluid designs by Sophie Andes Gascon and a great interview with writers Wen Liu and Furay Chang.
$12 at Cakeboy
READ: Spook Magazine
Created by Jason Parham
Spook is multidimensional: photos, essays, poetry, and fiction, all bound together to form a compact and pulsing product. Spook is a picture of the issues that affect black people today, managing to explore past, present, and future in the range of topics tackled. In the fifth issue, five photo essays reveal what 2015 looked like for black America, making Spook part art mag as well as literary operation. Especially powerful is Jen Everett's "Black August," a photo essay taken in St. Louis, Missouri, this year.
$25 for print and digital at MagCloud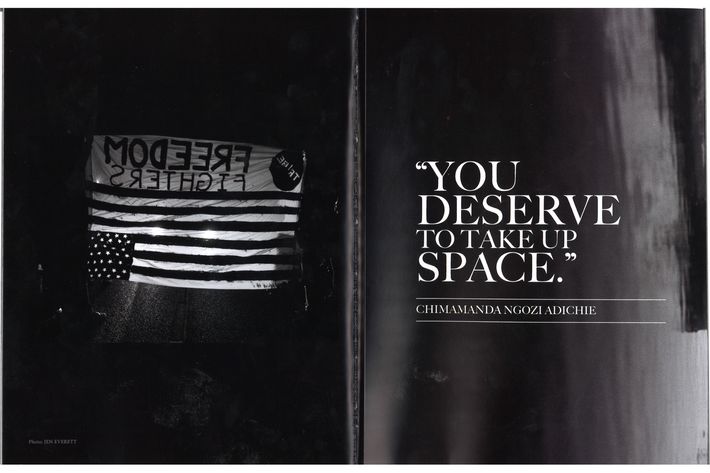 LISTEN: Frankie Cosmos, "Young"
Frankie Cosmos's music is shamelessly sweet and melancholy. In her newest EP since her first studio album's release in 2014, Frankie uses that ice-cold singing voice to cut through a beat machine and keyboards. "Young" will make you want to cry and learn to harmonize at the same time.
READ: Peach Fuzz Magazine
Created by Kelly Dugan
If you were ever toying with the idea of stripping off all your clothes, hopping in the back of a pickup truck, and taking to the open road with two of your closest female friends, Peach Fuzz might be the only encouragement you need. Published in Austin, Texas, Peach Fuzz celebrates nakedness, sex, and titillation in all their revolutionary glory. With a yellow tinge and some '70s hair, Peach Fuzz harks back to the days of good old free love. Can we time-travel yet?
$16 at Peach Fuzz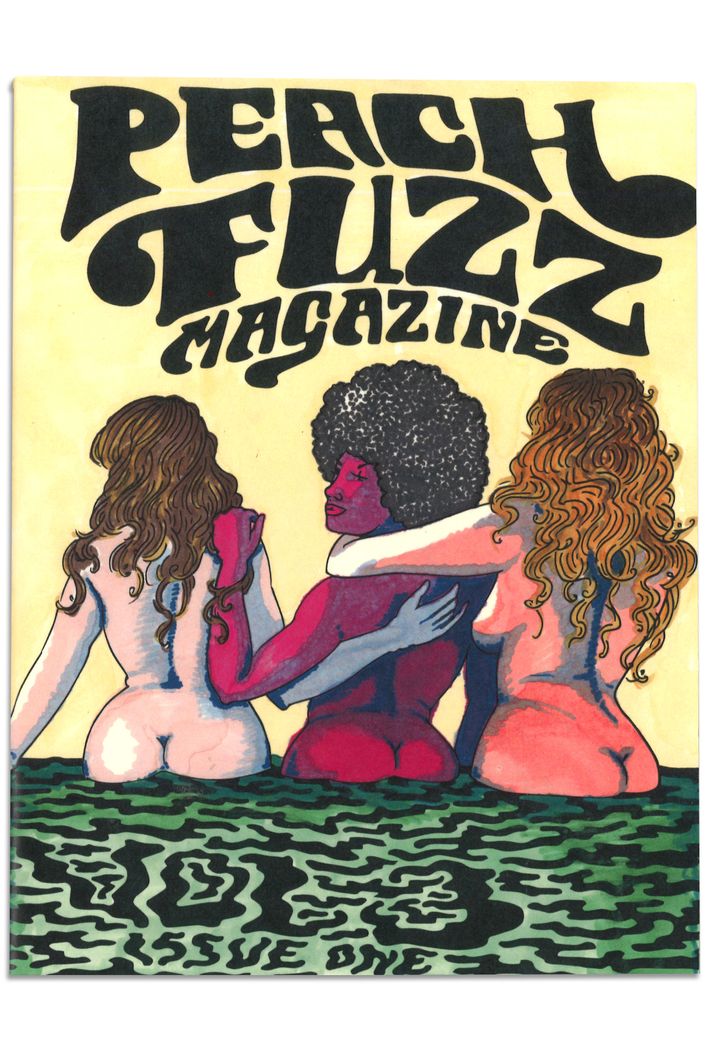 READ: She Shreds Magazine
Founded by Fabi Reyna
Much like its brilliant soul-sister magazine Tom Tom (which we covered in the first edition of Zine and Heard), She Shreds is an ode to the female guitarist. If these interviews with guitarists (by other women who are also often musicians themselves), tabs to songs by your favorite bands, and inspiring photos of women shredding don't make you want to learn how to play the ax, I don't know what will. Stick around for this issue's interview with Frances Quinlan of Hop Along.
$10 at She Shreds
READ: Women Artists Zine
Edited by Tricia Gilbride and Caroline Knowles
A zine jam-packed with interviews of women artists by women artists, the little issue is both pleasing to behold and full of insights on what it means to be a woman in the art world today.
$12 at Women Artists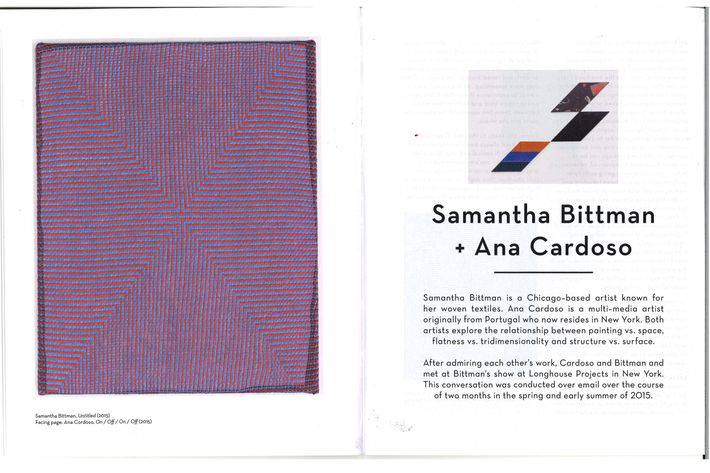 LISTEN: Sports, "Saturday"
Sometimes! You! Just! Need! A! Lot! Of! Energy! On! A! Song!
READ: Biracial Bandit Zine
Created by Kiani Ferris
The very first Biracial Bandit was released in September, and its objective is clear as day: "a submission-based zine made by and for multiracial individuals." Within the black-and-white pages, you'll find poetry, illustrations, and musings on what it means to be a multiracial person growing up in this unforgiving world. A particular highlight is Kiani Ferris's illustration of two faces connected by one tree-trunk-like head. Submissions for issue two are being accepted now until January 1.
$5 at Biracial Bandit 
LISTEN: Charlie Hilton, "Pony"
Charlie Hilton is best known as the front woman of the band Blouse, but on her first solo outing she's distinguishing her individual sensibilities. Early winter is a great time for spacing out in bed, and Hilton's forthcoming record is a great soothing companion for the act.