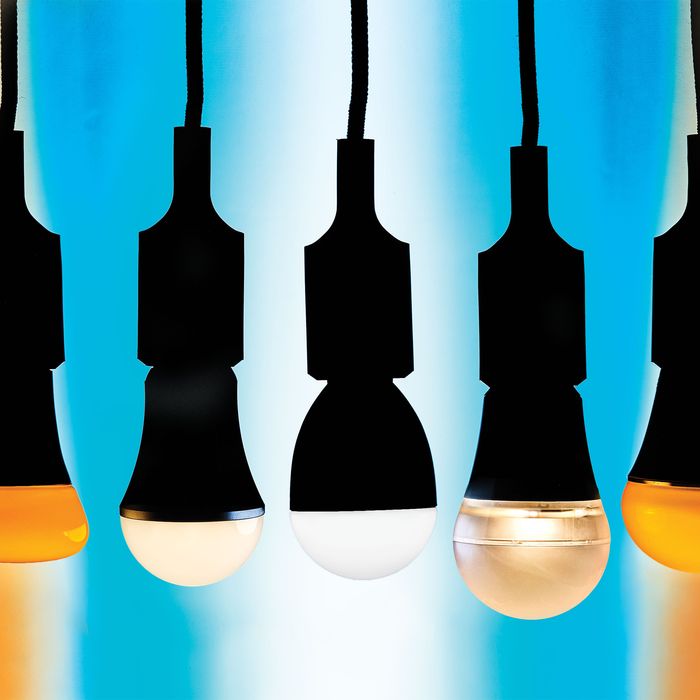 A new array of therapeutic bulbs go beyond "happy" lights.
Photo: Bobby Doherty/New York Magazine
Although humans have evolved over millennia to sleep when it's dark and wake when it's bright, this fact can be easy to forget when hunched over our glaring desk lamps and iPhone screens at all sorts of sun-defying hours. Modern lighting, in other words, has thrown off our circadian clocks, leaving us tired, depressed, unfocused. The good news is an entire industry has sprouted to address these issues with … more light. Sales of happy lights — 10,000-lux white fluorescent bulbs intended to treat seasonal depression — have increased 12 percent every year for the past three years. Clinical studies, like one published this month in the journal JAMA Psychiatry, have shown light-box therapy to be effective in treating not only seasonal but also clinical depression. (These claims remain controversial: The clinically depressed shouldn't use these lamps unsupervised, warns Michael Terman, director of the Center for Light Treatment and Biological Rhythms at Columbia University Medical Center, although he thinks the side-effect risk is minimal for those with "mild mood disturbances.") But it's not all about "happy" either. Now that LED bulbs have become much more affordable, companies like GE and Philips are developing nonwhite lights for myriad other moods — using blue and amber and color-changing illumination to regulate our sleep cycles, boost productivity, and beyond. Here, based on expert guidance and editor testing — we eliminated lights we found ineffective — we break down the spectrum of ones that actually work.
Category I: Happy
Big, bright white lights for pharmaceutical-grade uplift.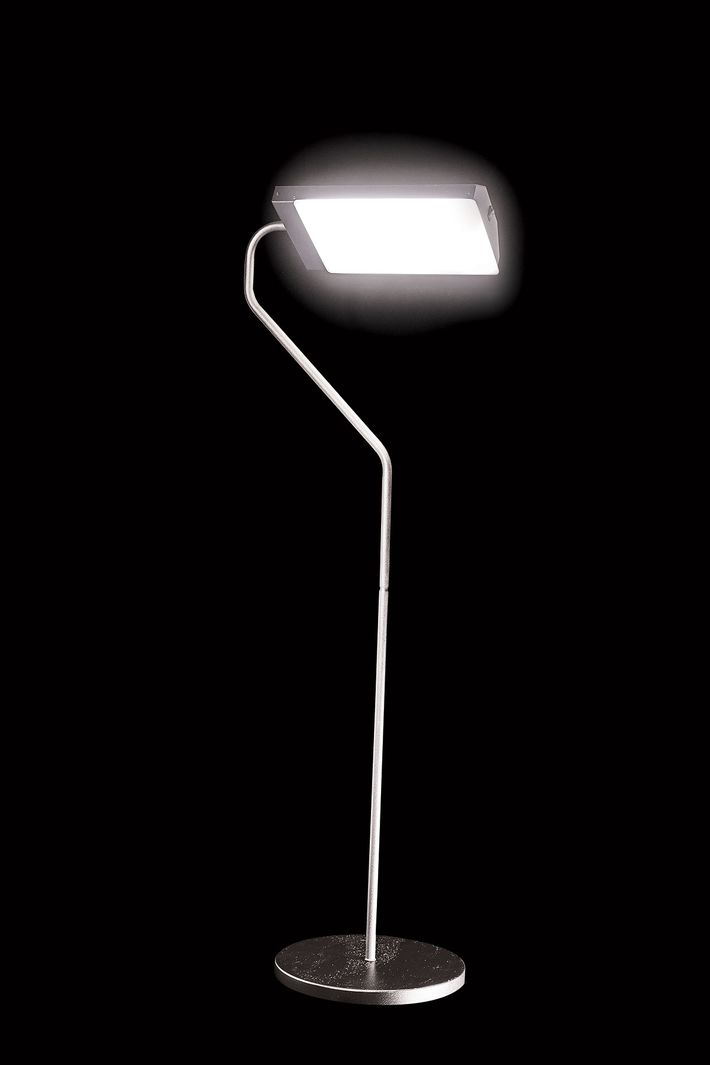 1. Flamingo
Northern Light Technologies; $230; amazon.com
Use this standing lamp while on the treadmill, Northern Light Technologies recommends, to mirror the invigorating effect of outdoor exercise when Central Park is just too damn cold. Like the SunRay and the Carex units, the Flamingo has a downward tilt, positioning it toward the eye's ganglion cells, which is the specific point where humans process light. (Plus the angle makes for less glare.)
2. SunRay 2
Sunbox; $435; amazon.com
Tried and true, though admittedly a bit cumbersome, this is an updated model of the light box used in the National Institute of Mental Health's first studies on the effectiveness of light therapy back in the '90s. "It really packs a punch," says psychiatrist and SAD-research pioneer Dr. Norman Rosenthal.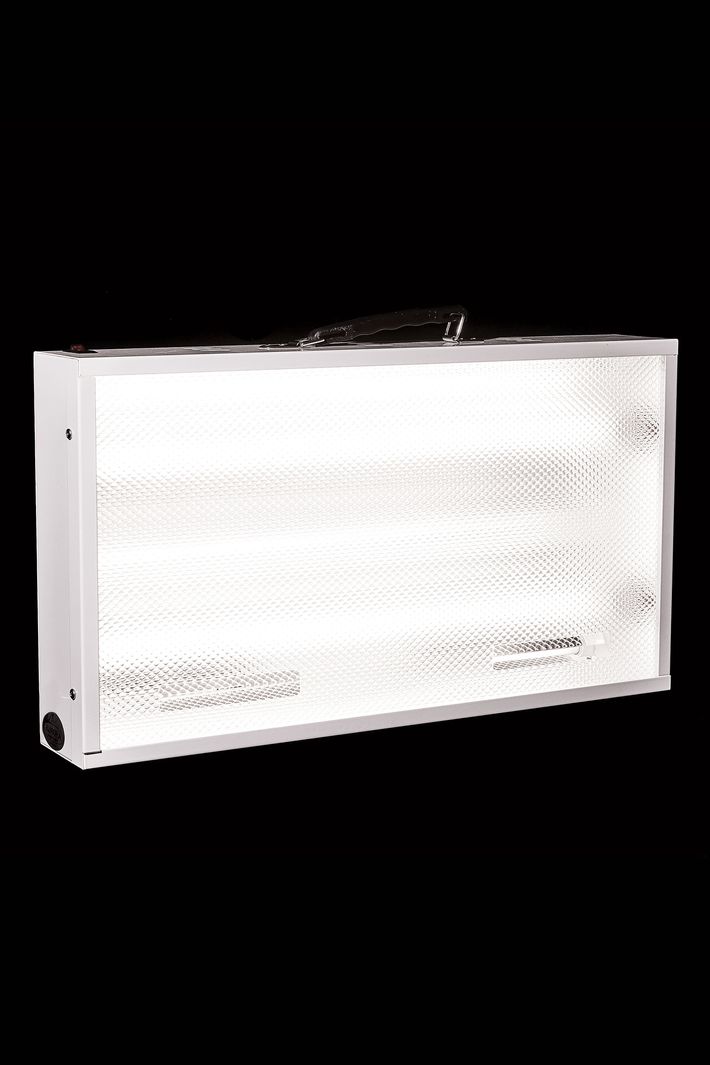 3. NorthStar 10,000
Alaska Northern Lights; $399; amazon.com
This can be used from much farther away (ideally two feet) than the others in this category because of its giant width and lack of tilt. Note: To experience the optimum 10,000-lux level, users must keep happy lamps at a specific distance from the eyes, which varies by model.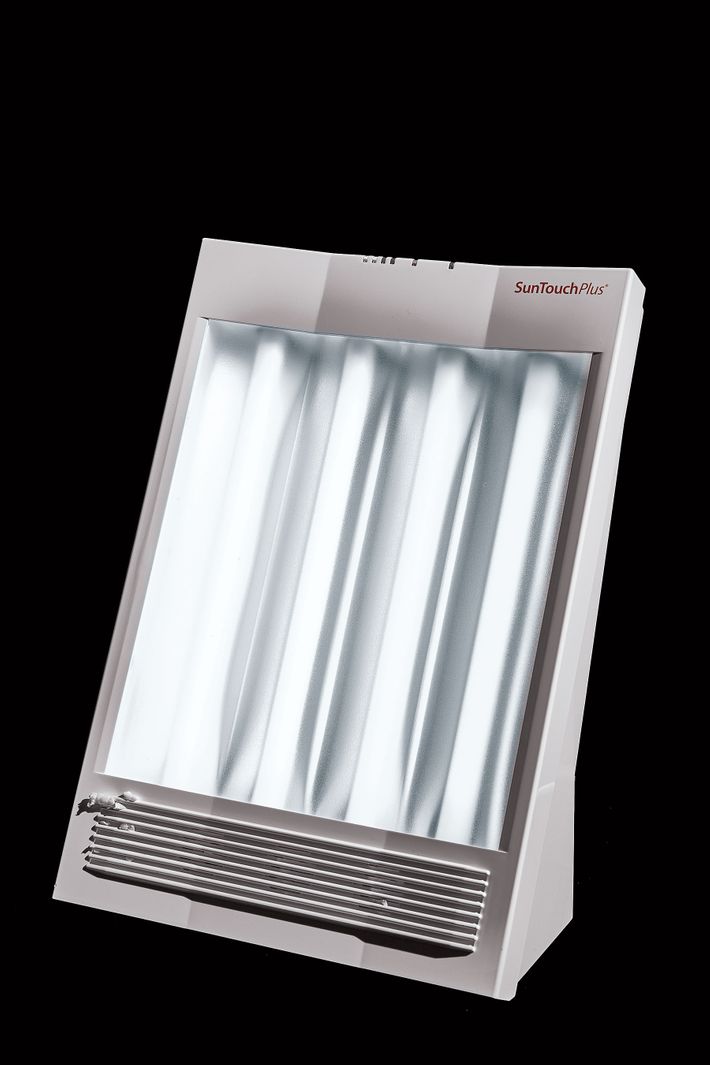 4. Sun Touch Plus
Nature Bright; $80; walgreens.com
This one strays from the white-fluorescent norm of happy lights. It uses blue light with the bonus of a negative ionizer, which is said to release pleasurable ions like those found near waterfalls. (It's also the light-therapy choice of Ohio's Nationwide Children's Hospital.)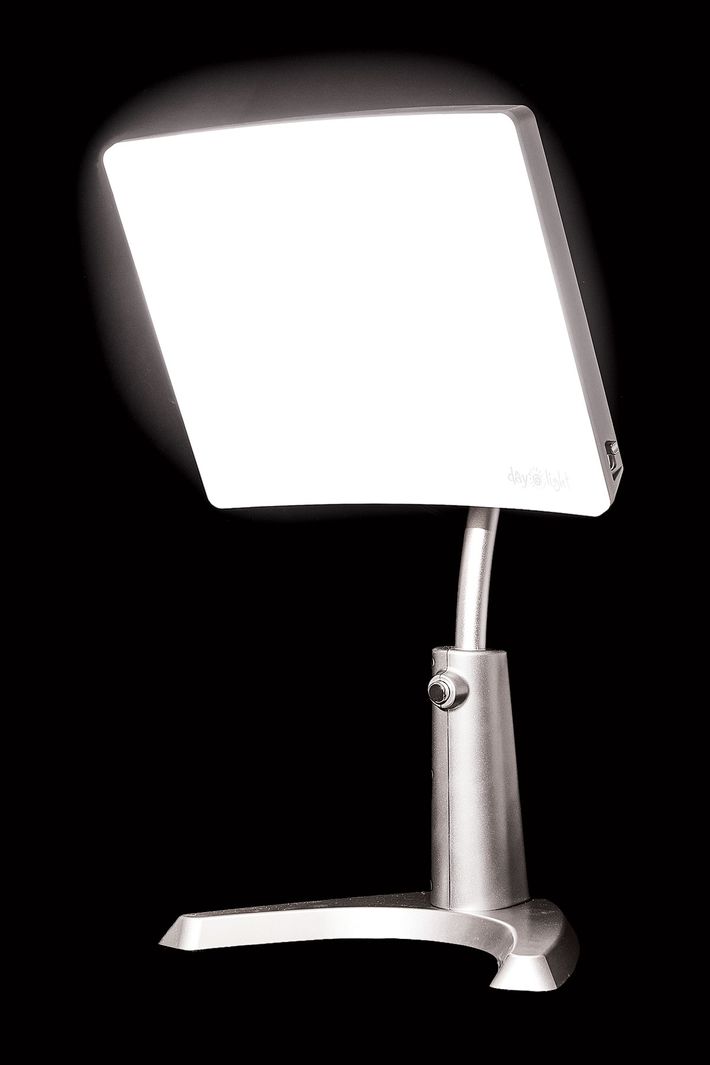 5. Day-Light Classic Plus
Carex; $200; amazon.com
Psychiatrist James Phelps calls this nearly 16-inch-wide model the "official research rig" because it was used in the study, published earlier this month, that suggested that 30 minutes of use over the course of eight weeks is effective in treating depression.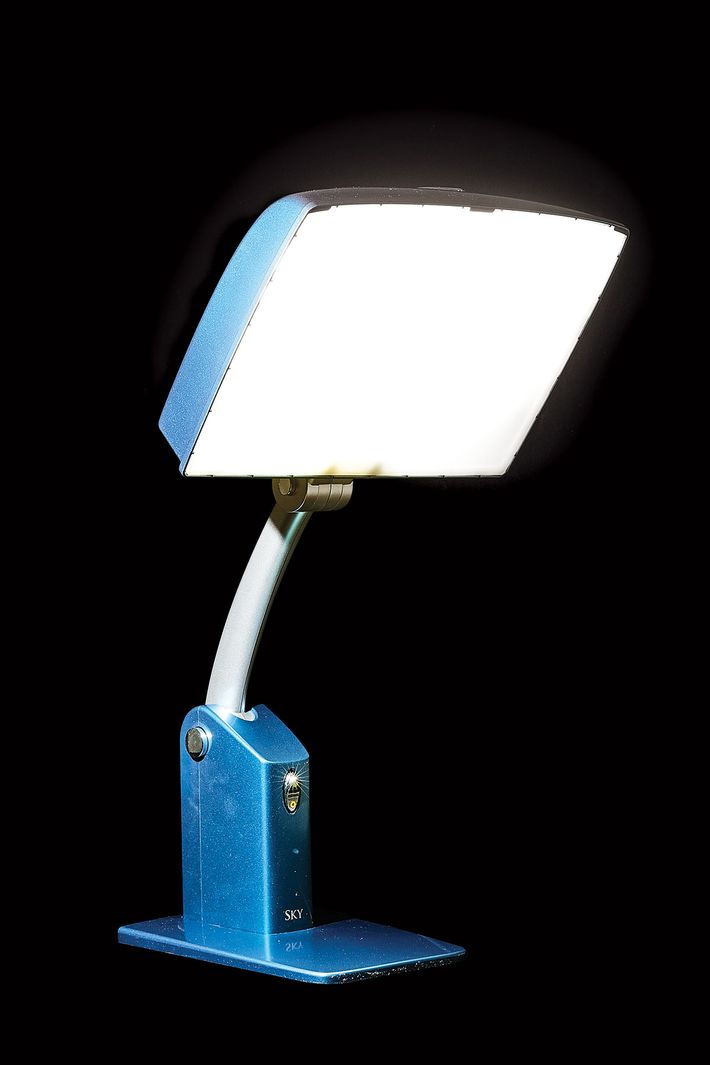 6. Day-Light Sky
Carex; $220; amazon.com
Though it's one third smaller than the Classic Plus, the Sky is similarly angled toward the optimal part of the retina. These two Carex models also happen to be the choice happy lights of the standard-setting nonprofit CET; we noticed the biggest mood boost from them, too.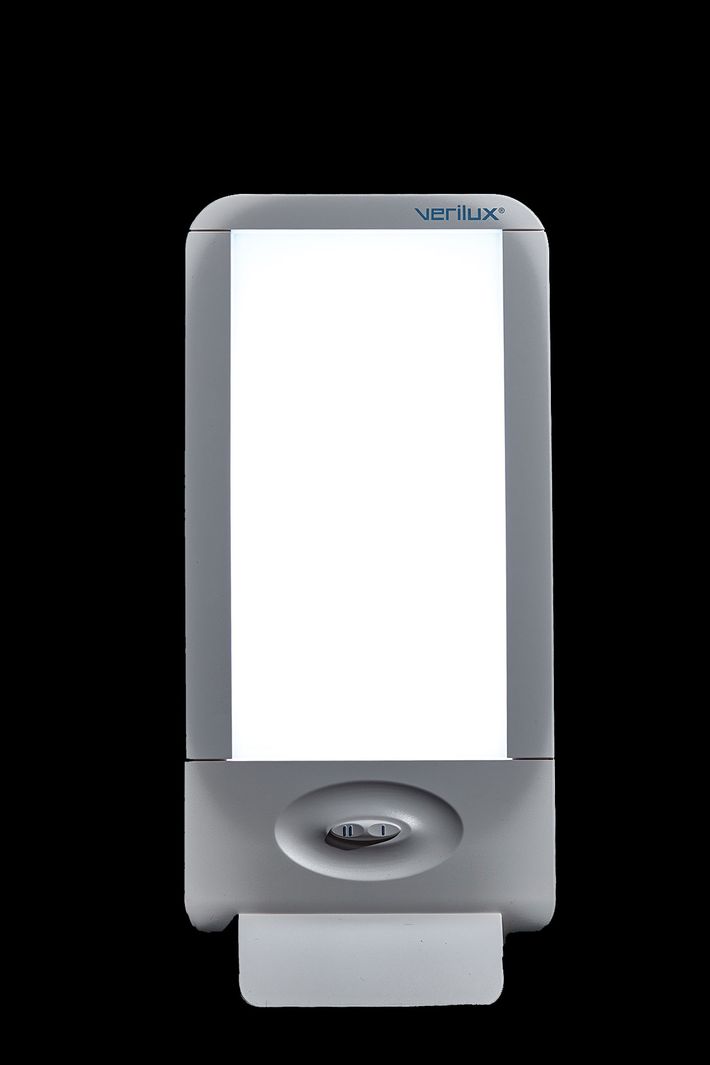 7. HappyLight Liberty 10K
Verilux; $100; amazon.com
Clinical testing has shown "bigger is better" when it comes to the size of 10,000-lux lights prescribed for depression, says Rosenthal, which explains why they tend to be so wide. But for the casual user who might prefer a more discreet option, the Liberty's comparative slimness (12.5-by-6.25 inches) is a plus.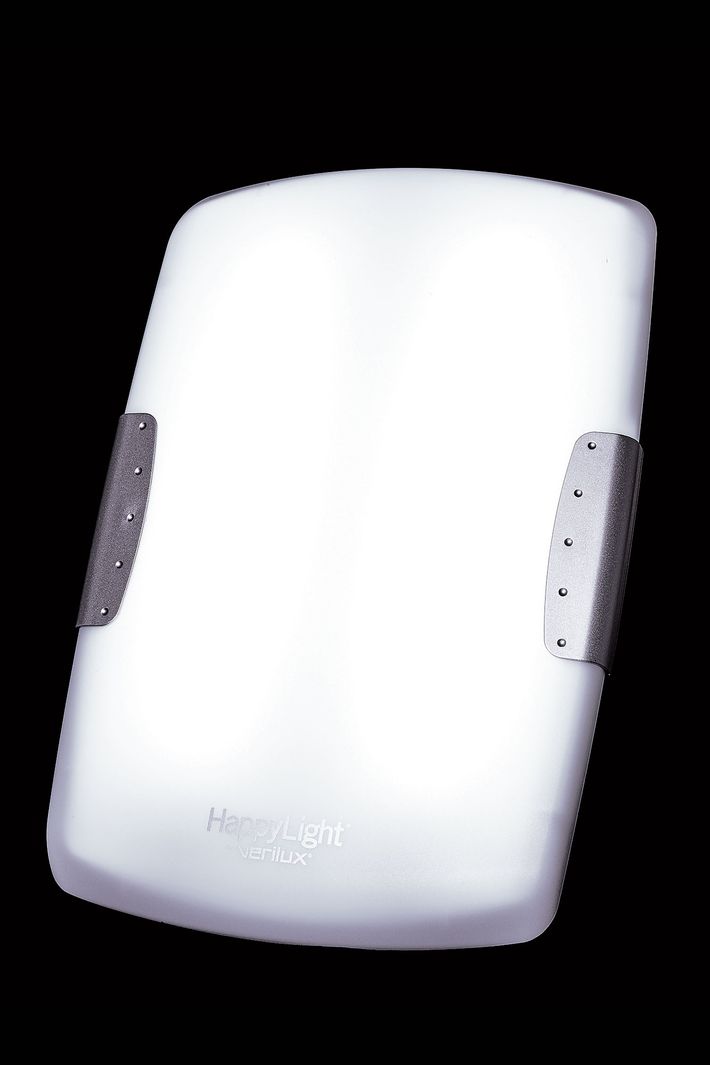 8. HappyLight Deluxe
Verilux; $190; amazon.com
The largest Verilux and a Rosenthal favorite. (This would be a good time to stress that using any 10,000-lux light for longer than the 30-minute maximum can cause a range of side effects, including cornea damage, headaches, and sleeplessness, the last of which we found out the hard way with this model.)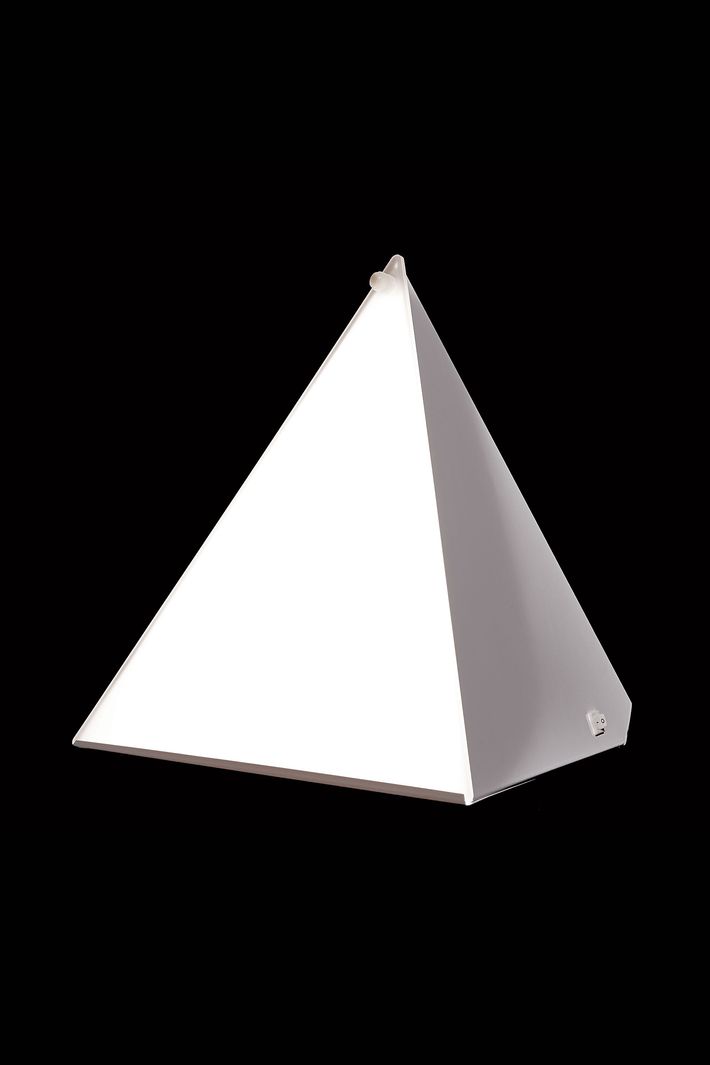 9. Luxor
Northern Light Technologies; $200; drugstore.com
Perhaps because it's only 15 inches across each side, the geometric Luxor wasn't as instantly uplifting as its bigger cousins, but it looked the sleekest on our desks. And according to the experts, the effect should be more noticeable with regular use at the same time each day.
Category II: Rested
Amber lights at bedtime and dawn simulators in the morning.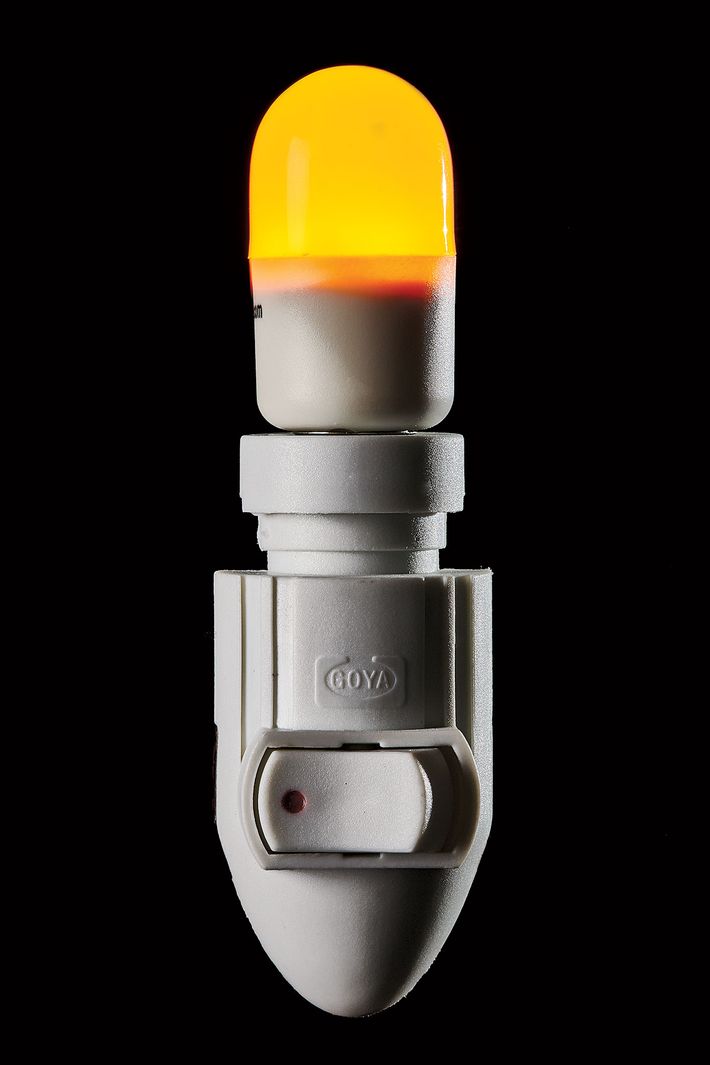 1. Night-Light Combination
Lowbluelights.com; $13; lowbluelights.com
Shaped like a minimalist night-light, this amber bulb is ideal for the frequent bathroom-at-night visitor, providing a soothing hue that won't disturb your rest (as opposed to daytime-signaling blue lights), so you can drift right back to dreamland. Or use it in the bedroom before sleeptime.
2. Drift
Saffron; $50; amazon.com
Preston Wily developed Drift to mimic the setting summer sun, realizing that it offered just enough time to read in bed before disappearing; his product fades to dark over 37 minutes. There's also a dim amber moonlight setting, which has proved popular with nursing mothers.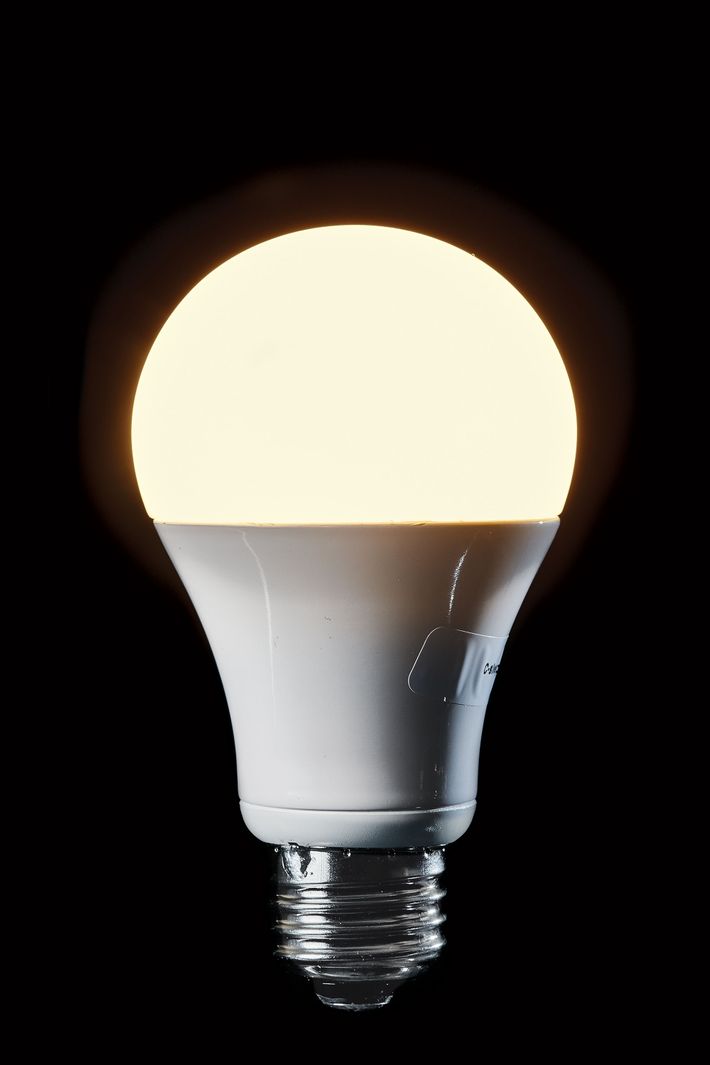 3. C-Sleep
GE; $50; cbyge.com
GE's first all-encompassing sleep bulb, available for purchase in February, connects to a smartphone app. The bulb transitions between three colors to match your circadian rhythm, ranging from bluish to soft white to amber depending on the time of day.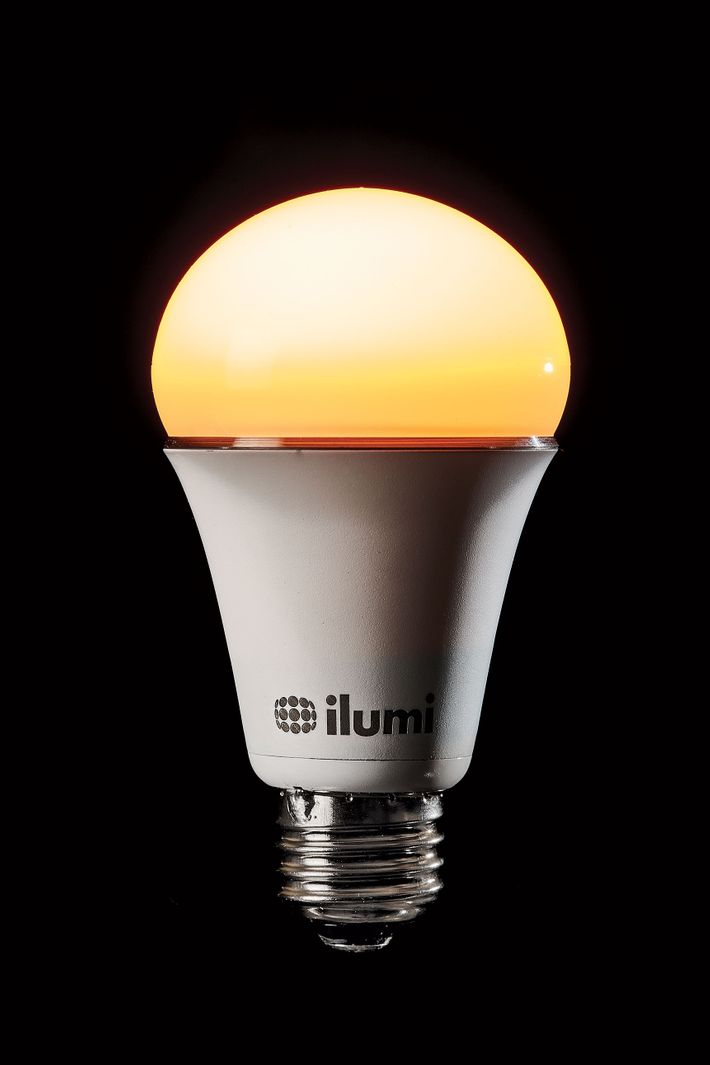 4. A19 Smartbulb
Ilumi; $60; amazon.com
Ilumi's Bluetooth-connected bulb — 25 percent of which is owned by Mark Cuban after a successful Shark Tank run — can be set to appear like a Maui (or Barcelona, or Denver) sunrise. Use the app to sync it with the sun and change color temperature accordingly throughout the day.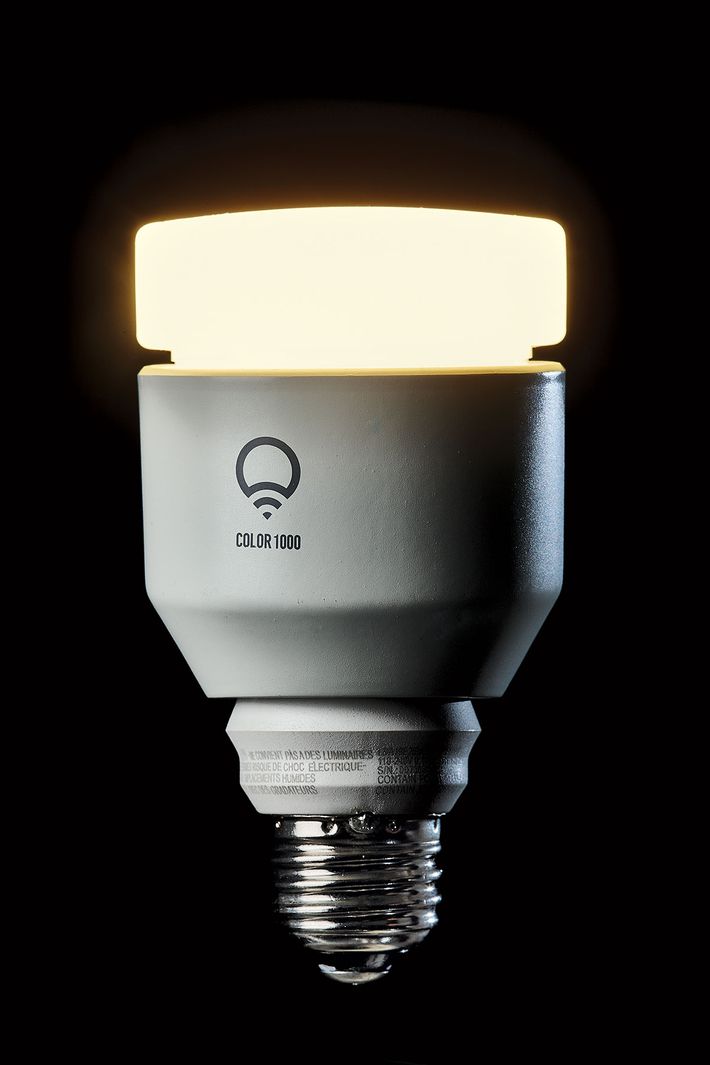 5. Color 1000
LIFX; $60; amazon.com
This bulb's accompanying app isn't as user-friendly as the Ilumi, but it has a similar dawn-simulating feature, making for a much more peaceful wake-up than the jolt of an alarm. It will also automatically find the sunrise time in your location and brighten right along with it.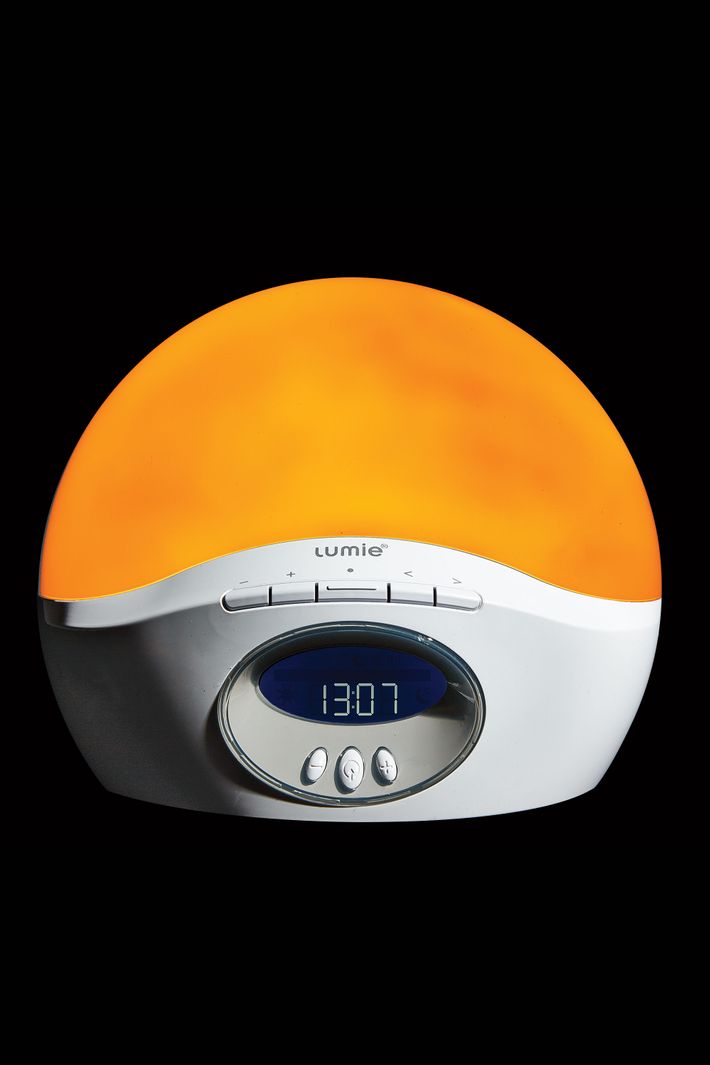 6. Bodyclock Active 250
Lumie; $140; amazon.com
This alarm clock has slits in the back that reflect rays onto the wall, creating your own personal sunrise, and can be scheduled to begin slowly, starting anywhere from 15 to 90 minutes before the given wake-up time. If you prefer a little noise, there's also the option of soothing bird alarm sounds.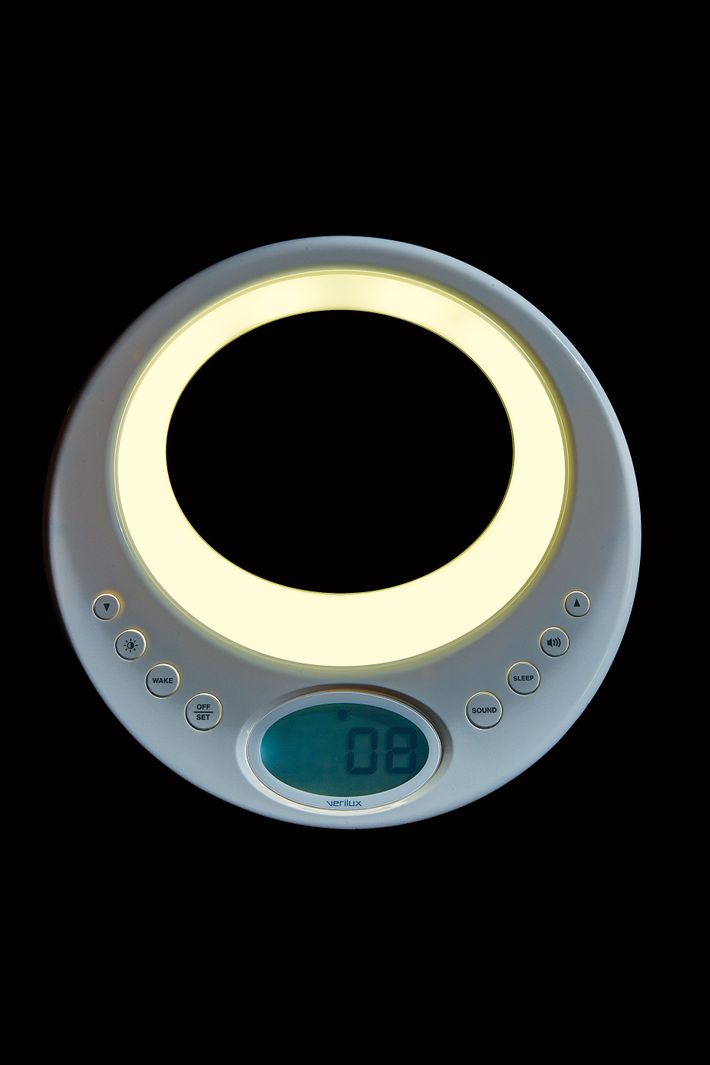 7. Rise & Shine
Verilux; $100; amazon.com
Like the other wake-up lights, this Verilux dawn simulator begins to rise before the alarm is scheduled to go off, and you can choose between gradually brightening green, purple, and white lights in addition to the typical yellow-orange spectrum.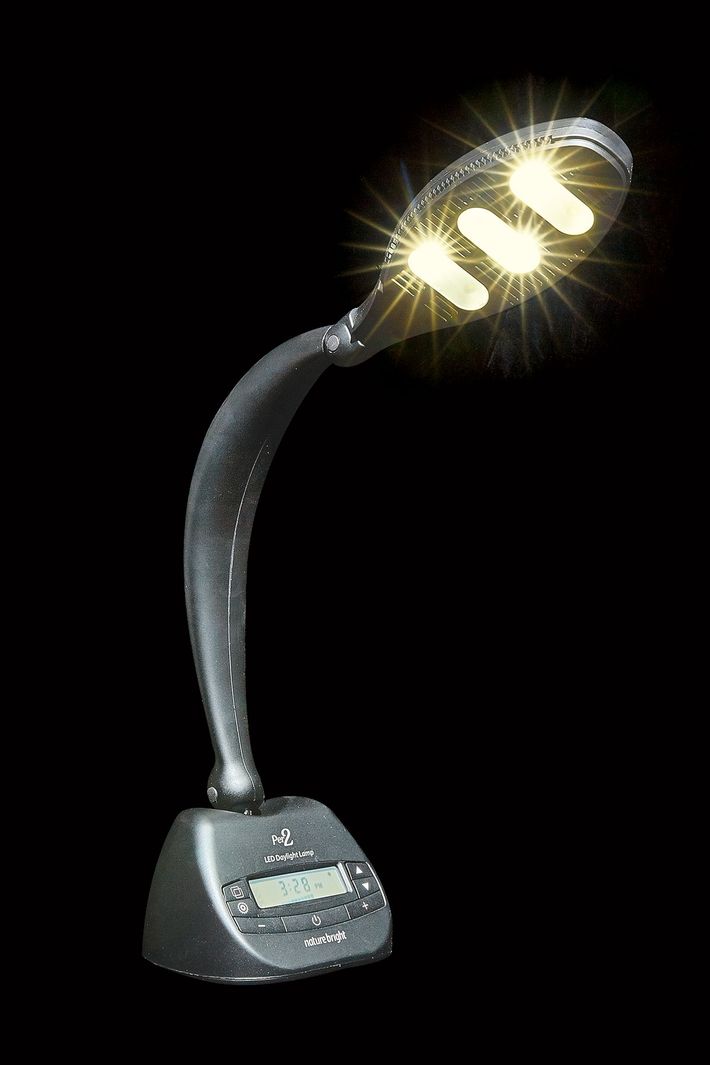 8. Per2 LED Daylight Lamp
Nature Bright; $90; amazon.com
What it lacks in sleekness it makes up for in bona fides: The CET recommends this lamp because it's been developed in accordance with sleep research, gradually fading to darkness at bedtime and waking users up with an outpouring of light.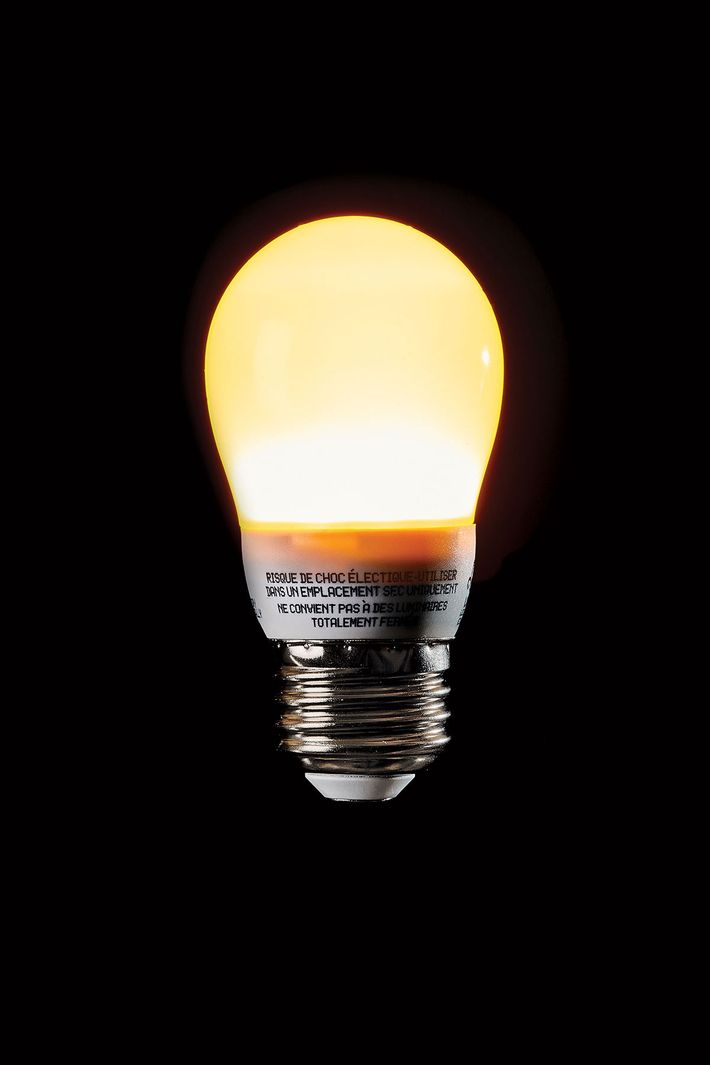 9. Sleepy Baby
Lighting Science; $35; amazon.com
This firm, founded to help NASA astronauts with their sleep schedules, has now developed a bulb for the baby's room. Although it didn't have a strong effect on our ten-month-old test subject, the parents enjoyed the peaceful glow before bedtime.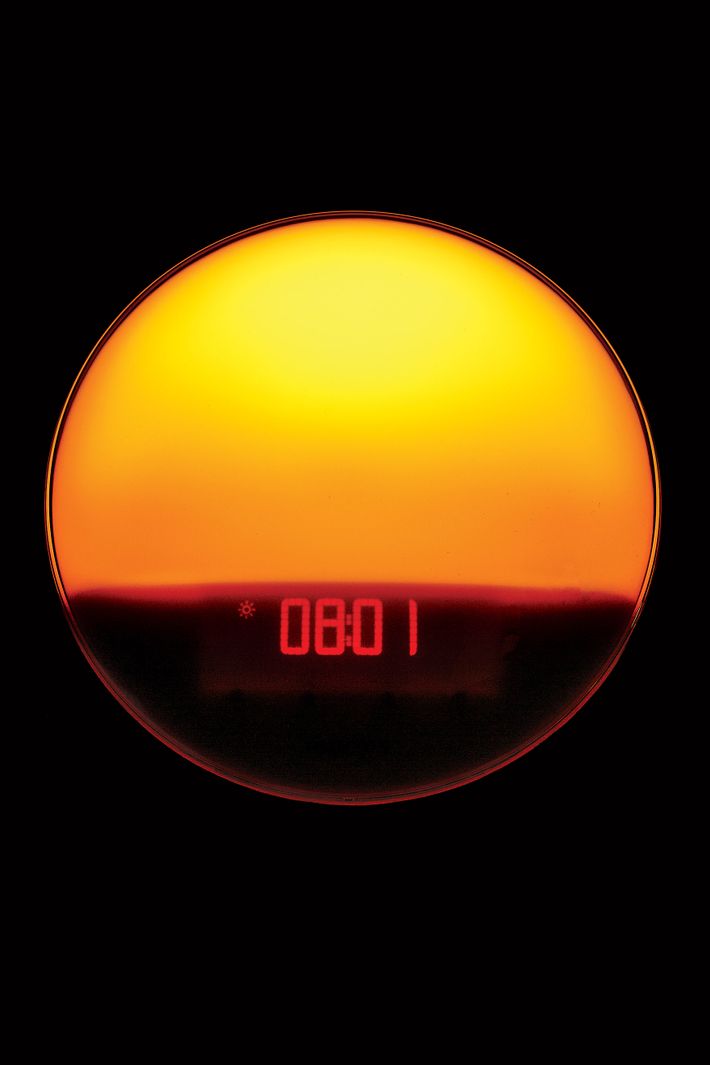 10. HF3520 Wake-Up Light
Philips; $170; amazon.com
Thirty minutes before you schedule the alarm to go off, this Philips dawn simulator starts turning color, hitting a spectrum of 20 shades from deep orange to bright white, at which point the noise portion kicks in (options include the sounds of a breezy Zen garden).
Category III: Focused
Blue wavelengths for the midday slump.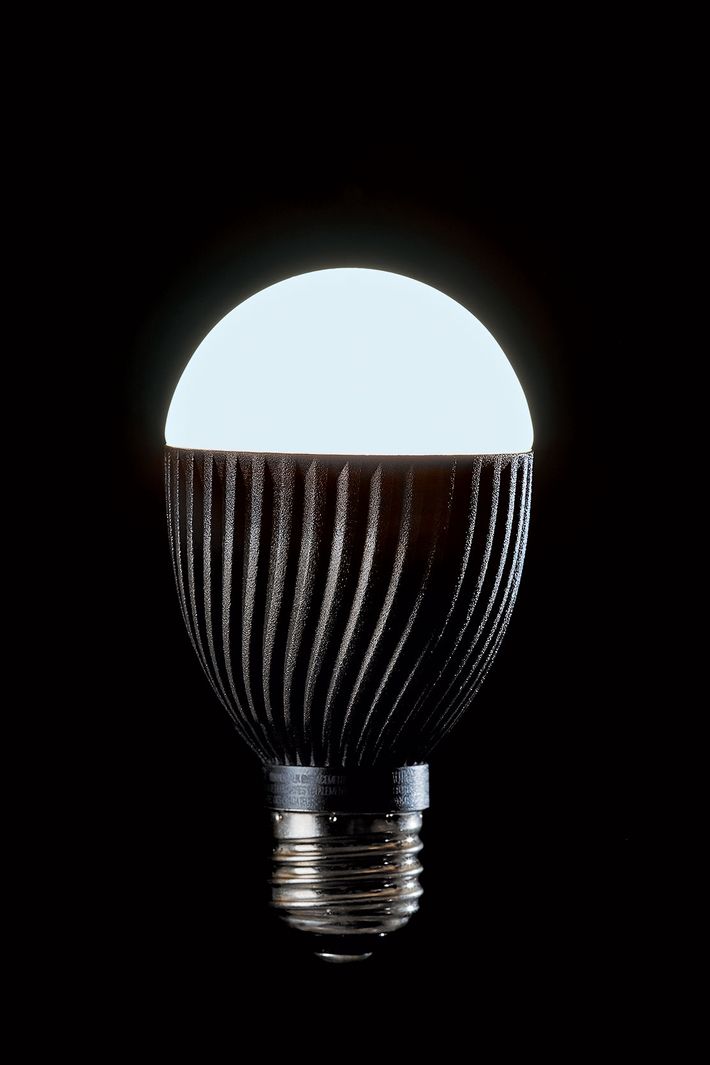 1. Bolt
Misfit; $50; amazon.com
Though they don't have the pharmaceutical-grade power of happy lights, these blue-wavelength lights can provide just enough lift to get your through the 2 p.m. lull. The app-enabled Bolt bulb can access your iPhoto to replicate, say, the color of the sky from that trip to Montana.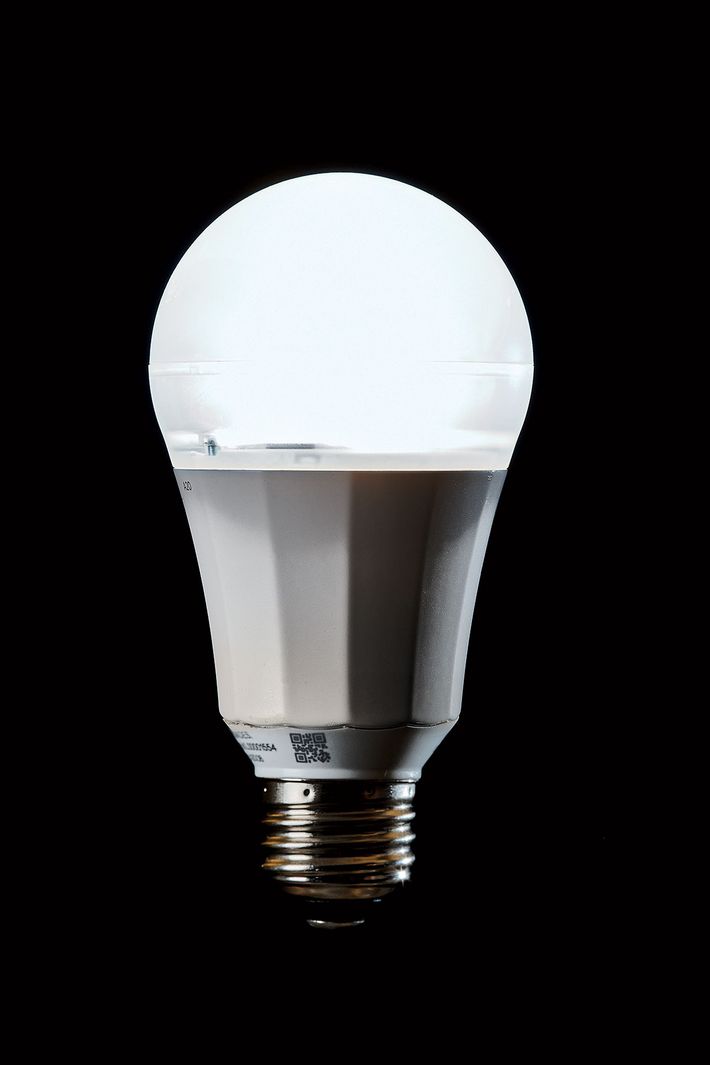 2. A20
Ketra; $600 per room; ketra.com
Ketra's customized system is designed for lighting throughout the home, instead of single lamps. The bulbs sync up to a control panel that can be mounted into the wall. It has various settings, but the midday one was especially invigorating for an LED bulb of its size.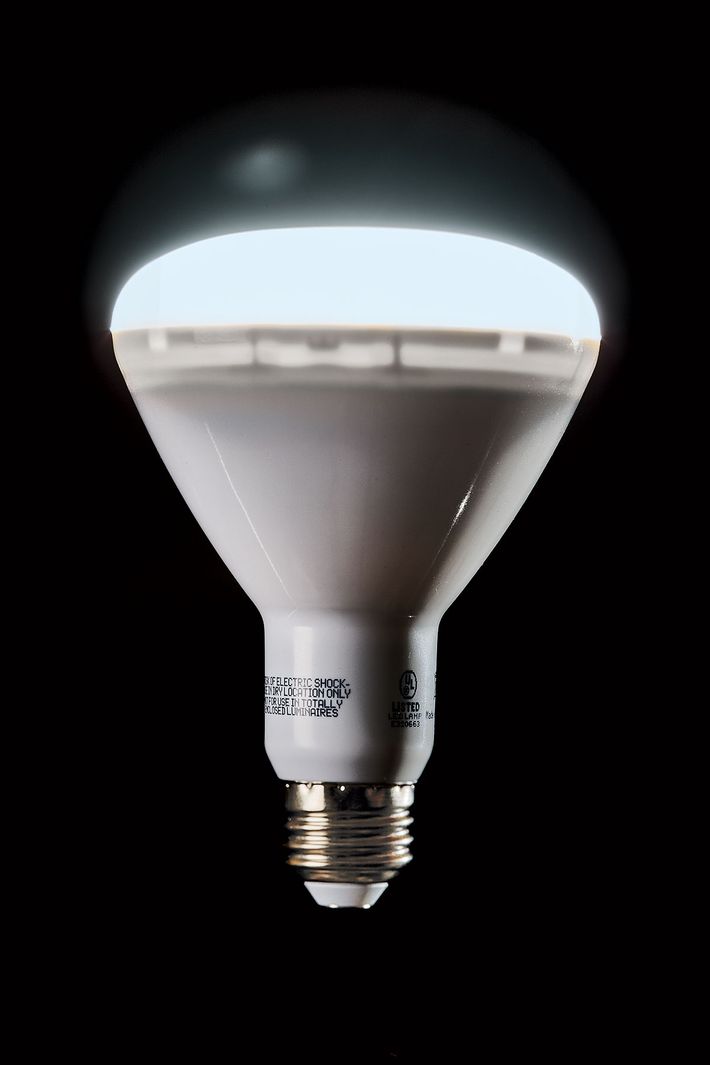 3. Awake & Alert
Lighting Science; $48 (for two); amazon.com
The NASA spinoff Lighting Science also makes a bluish-white bulb for alertness, best placed in an office desk lamp or in your kid's homework area. The tint is subtle—more icicle than electric. (But be aware that it gets hotter than your average LED bulb.)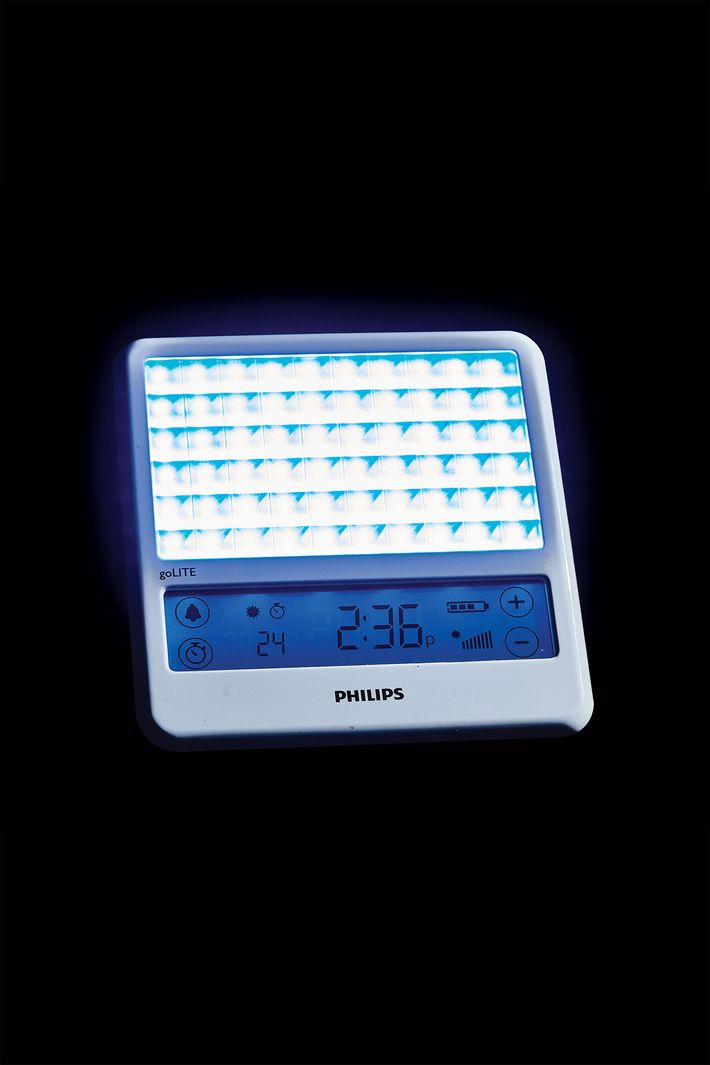 4. goLITE Blu Energy
Philips; $200; amazon.com
Potentially more than just a quick fix: Research has found that users felt increased energy levels after two weeks of using this jellyfish-blue light. And at a smaller size than an iPad mini, this sleek, lightweight design also makes it easy to port between work and home.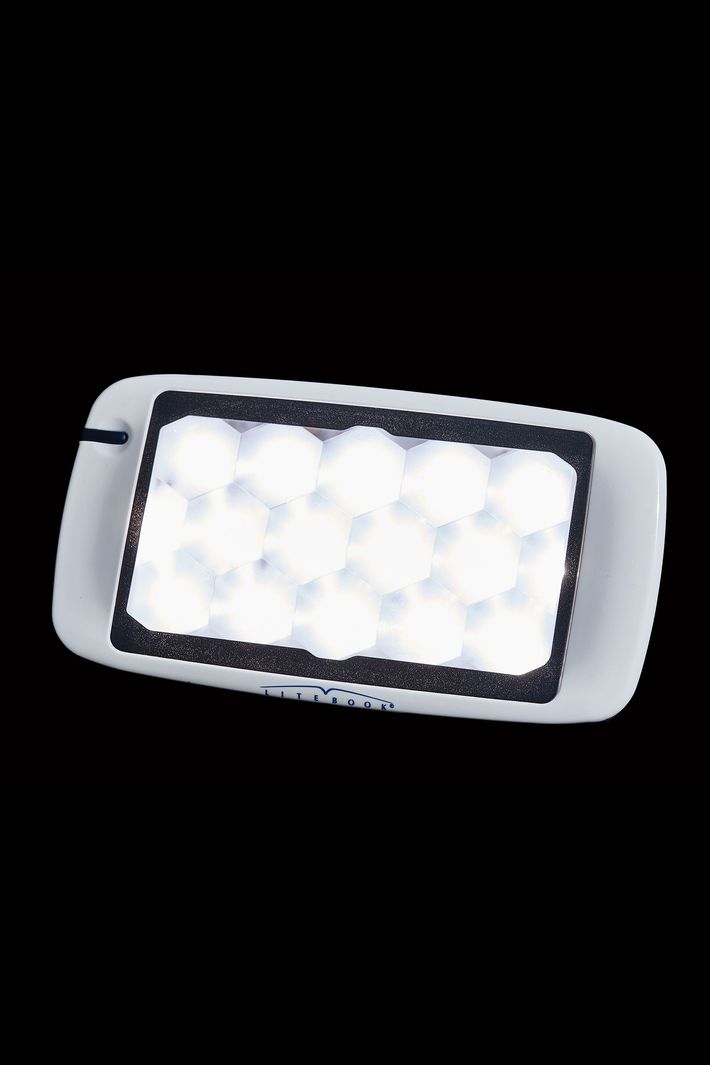 5. Litebook Edge
Litebook; $145; amazon.com
In mini form, 10,000-lux lights seemed to have a mild energy-boosting effect on par with blue-wavelength lights. Just remember they're not actually blue, so heed the usual 10,000-lux time limit, especially if you have sensitive eyes.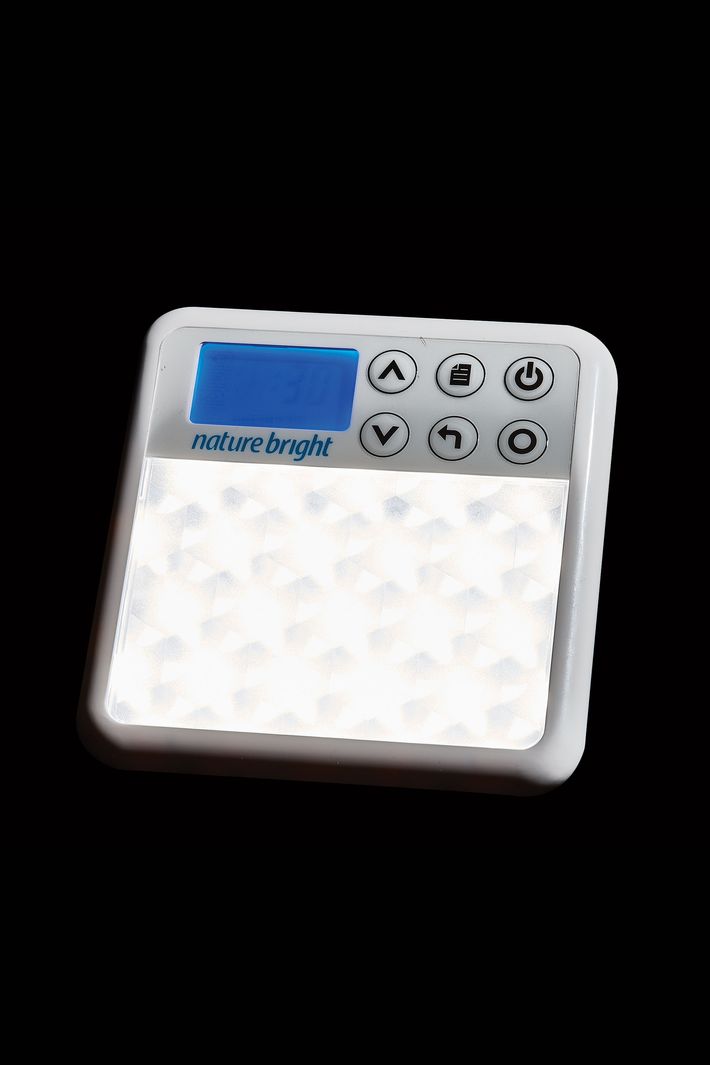 6. Sun Bliss
Nature Bright; $80; amazon.com
Similar to the Litebook, the Sun Bliss wake-up light is in fact a mini 10,000-lux device, but again, we found it to have more of a mild blue-light effect. It doubles as a dawn-simulating alarm clock, good for traveling in different time zones.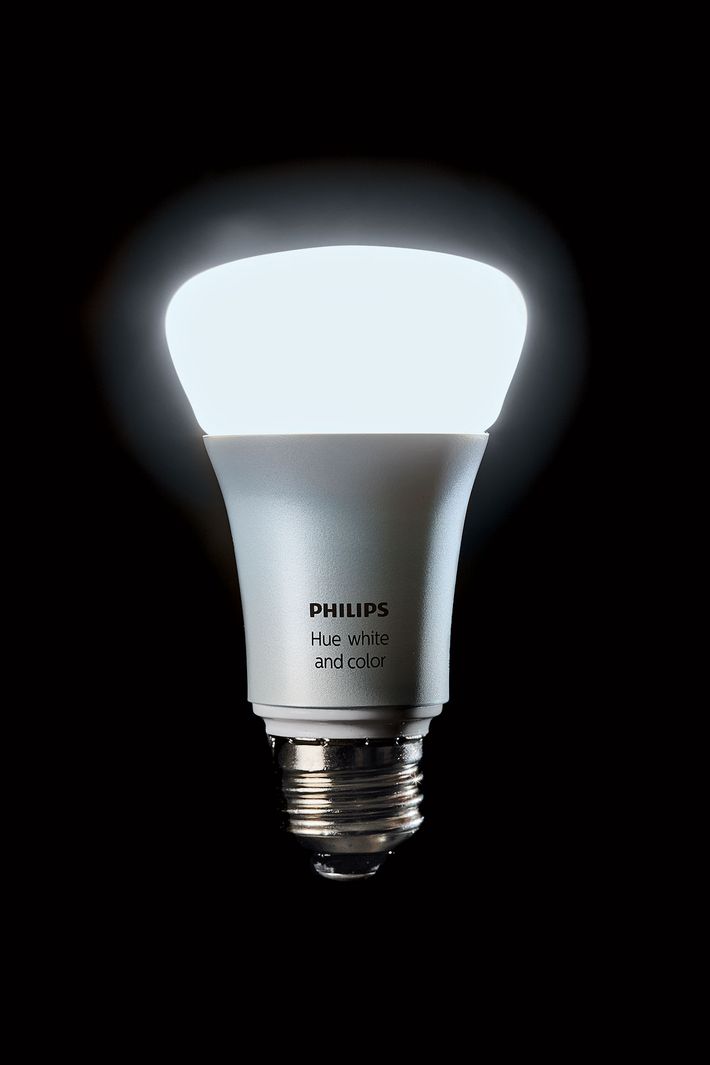 7. Hue
Philips; $200 for starter kit; amazon.com
Among the first LED smart lights to emerge back in 2012, Hue was just upgraded with a brighter spectrum. According to a study of one school in Hamburg, Germany, similar lighting by Philips increased students' reading speed by 35 percent.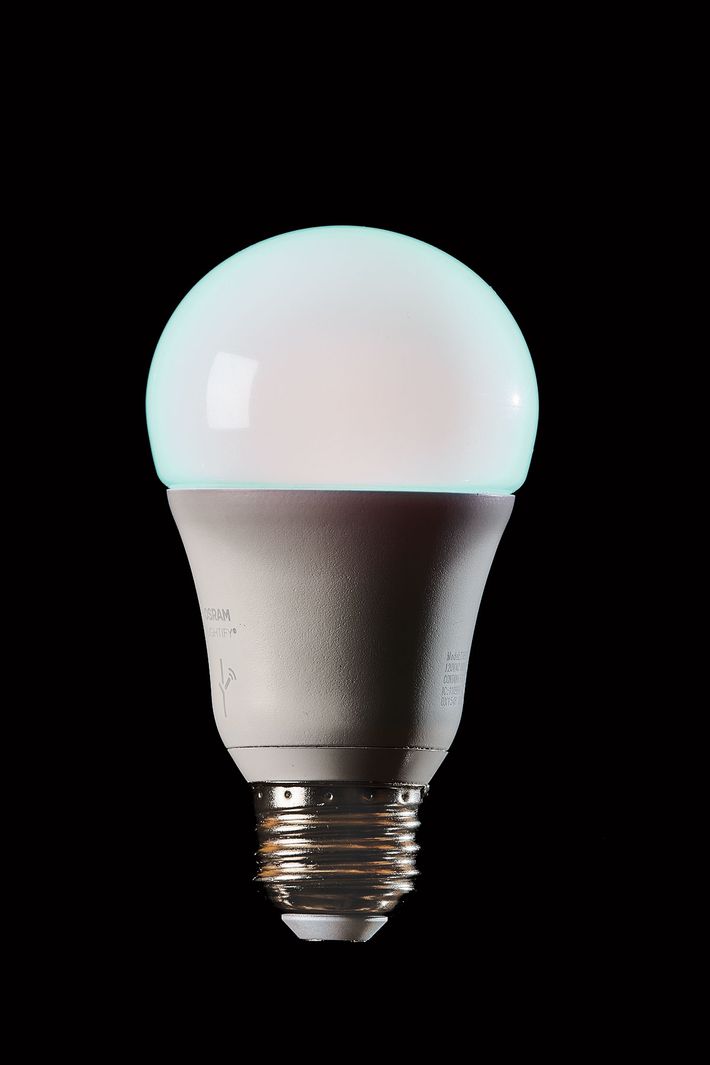 8. Lightify
Osram; $55 for starter kit; bestbuy.com
These smart bulbs have presets like a bright-blue "concentration" for long slogs at the office. Unlike 10,000-lux lights, which can cause sleeplessness if overused, blue light should have no side effects as long as it's shut two hours before bed.
Or Feel Better by Blocking the Light Altogether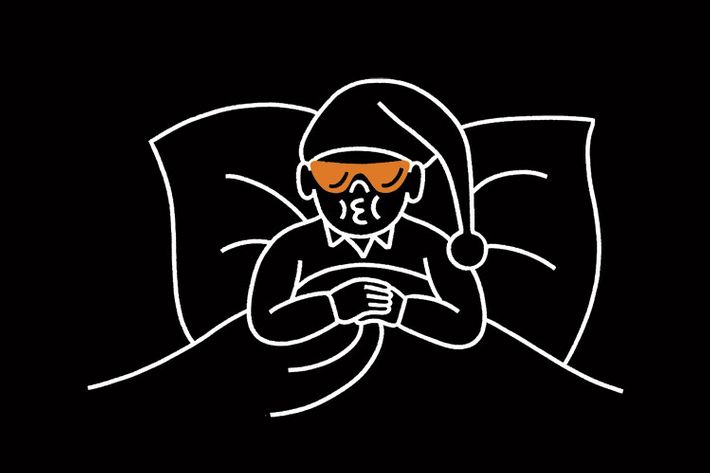 Bedtime Sunglasses
According to a recent Swiss study published in the Journal of Adolescent Health and a string of similar research, wearing blue-wavelength-blocking orange glasses when using phones and screens before bed can reduce melatonin suppression and make users sleepier. Lots of pricier brands offer them, but as long as they have an orange tint (like the Uvex ones going for $9 on Amazon), they should do the trick.
Fashion Bedtime Sunglasses
Developed by three young designers from Lyon, France, See Concept Screen glasses ($65; MoMA Design Store) come in two Warby Parker–esque frame styles and six colors, including tortoiseshell, and block 40 percent of blue light. They make everything slightly dimmer but far less warped than orange glasses, so you can wear them throughout the evening.

Screen Filters
If you'd rather not wear glasses, Zzz filters (from $17; lowbluelights.com) are removable screen covers for iPhones and Apple monitors that block all of the blue glow. (Though you're still susceptible to the blue light coming from traditional bulbs around the house.)
Light-Regulating Apps
A free download of F.lux will regulate a computer's light output throughout the day from bright and blue at midday to an increasingly orange-pink glow in the evening. For the phone, Android apps like Twilight and Blue Light Filter For Eye Care work similarly.
Sun-Exposure Measurer
The two-inch, solar-powered SunSprite device ($100; sunsprite.com) clips on to a shirt or jacket and measures daily sun intake. In addition to making sure you reach the recommended 30 minutes of bright light every day, it links with an app to track light-exposure patterns over time so you can see if you're getting too many UV rays.
*This article appears in the January 25, 2016 issue of New York Magazine.