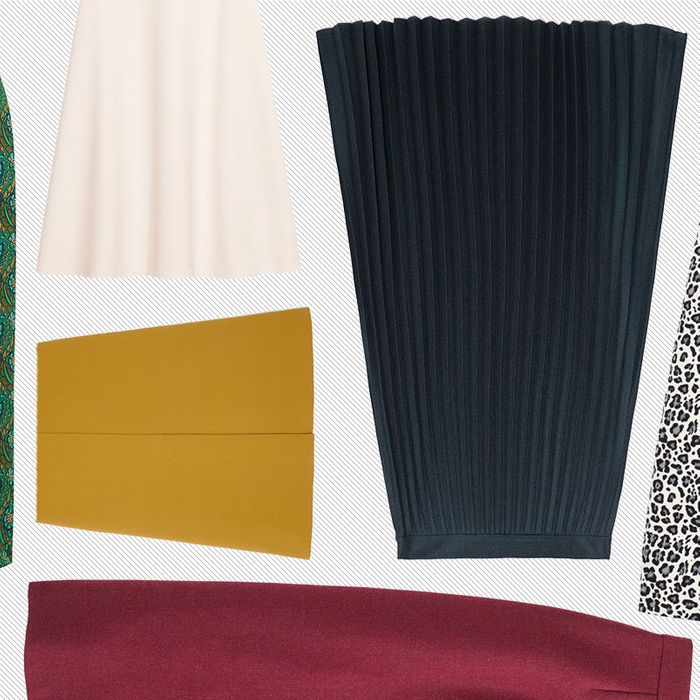 January can be a depressing month for clothes. The glitter of the holidays is a distant memory and seasonally inappropriate caftans litter the floors of stores. It's enough to make anyone go into robot mode when it comes to getting dressed. Don't give into the urge to mindlessly reach for that black skirt that you already wore twice this week. You can do better. Instead of drowning in a sea of dark winter blahs, here are six bright, work-friendly skirts that will make getting through the week a bit easier — especially if you pair with a SAD lamp at your desk.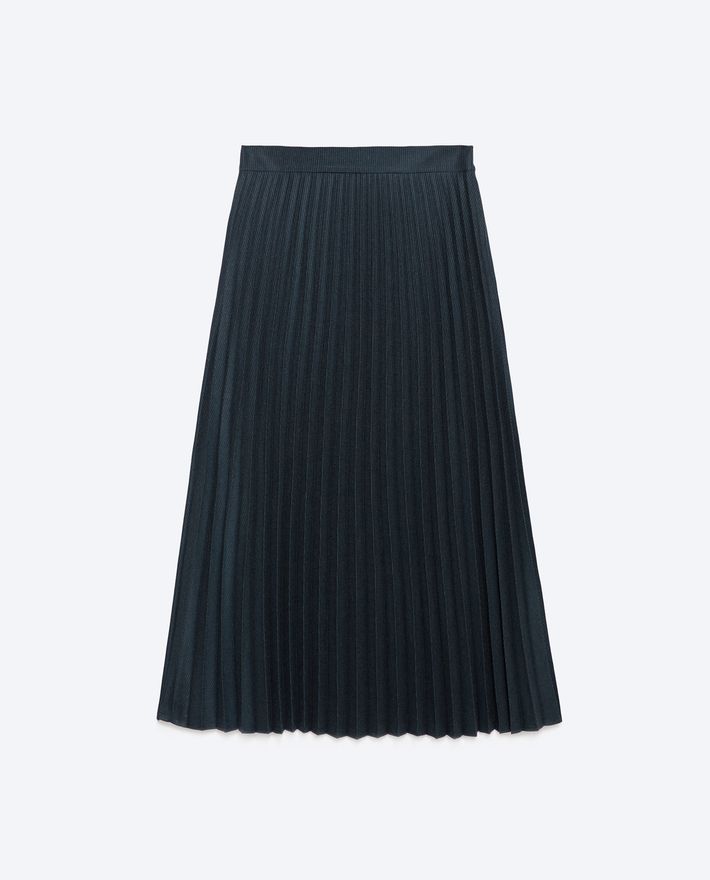 If you don't want to go too outside your dark and dreary comfort zone, this deep-blue pleated skirt worn with a slim black turtleneck and ankle boots is a nice compromise. 
Zara pleated midi skirt, $29.99 at Zara.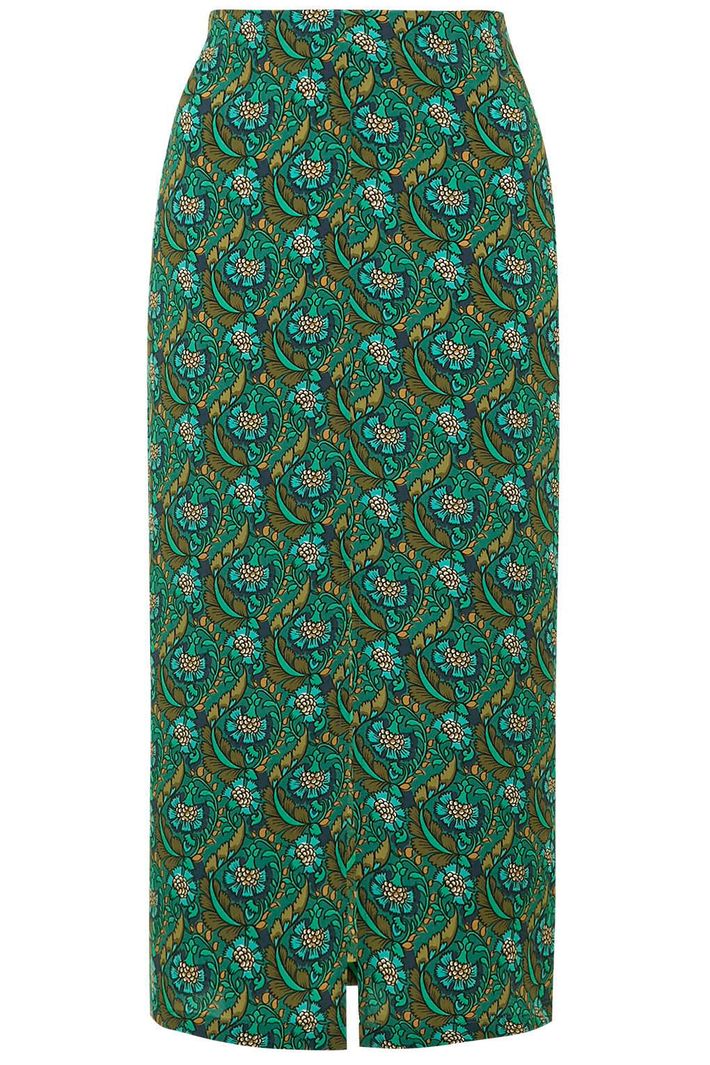 Wear it with the matching top for full-on Gucci-esque styling or just add pumps and a silk blouse.
Topshop floral split-front midi skirt, $68 at Topshop.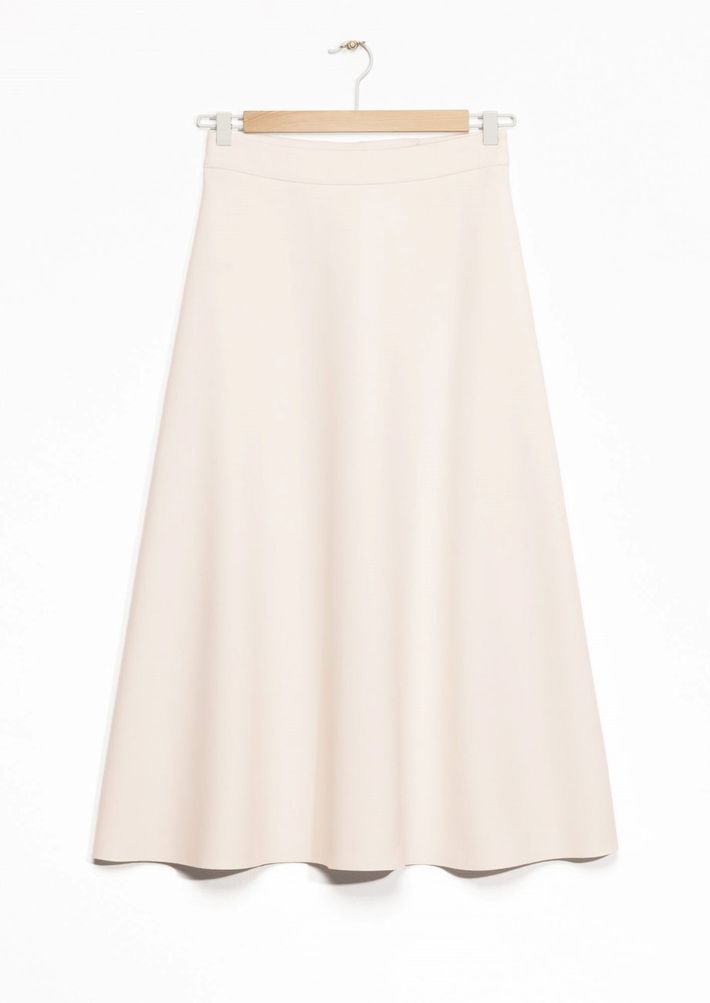 Winter white: the kind of decision-making that says, "I fear no slush puddles or dry cleaning bills."
& Other Stories midi skirt, $95 at & Other Stories.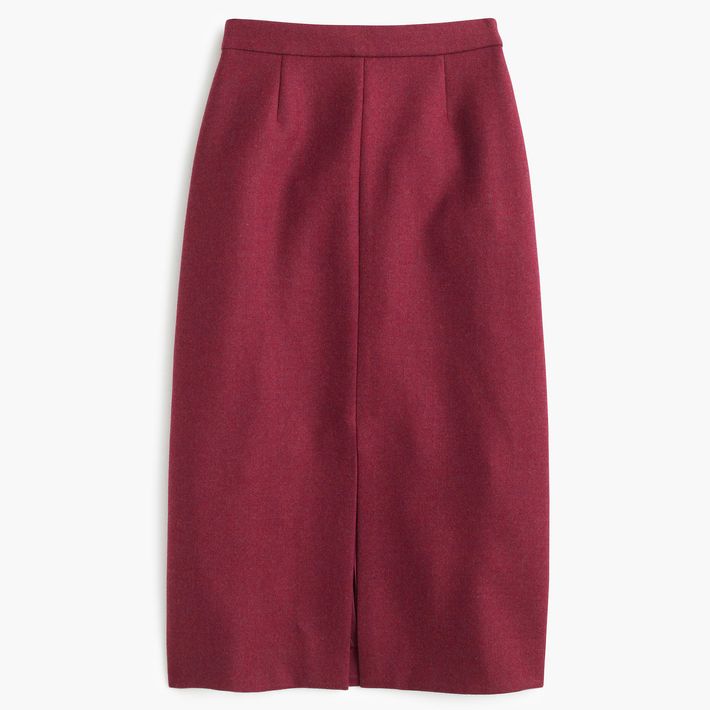 The brand styled this cranberry skirt with a sky-blue sweater and the combo is so cheery yet professional that you should absolutely re-create it.
J.Crew wool A-line midi skirt, $120 at J.Crew.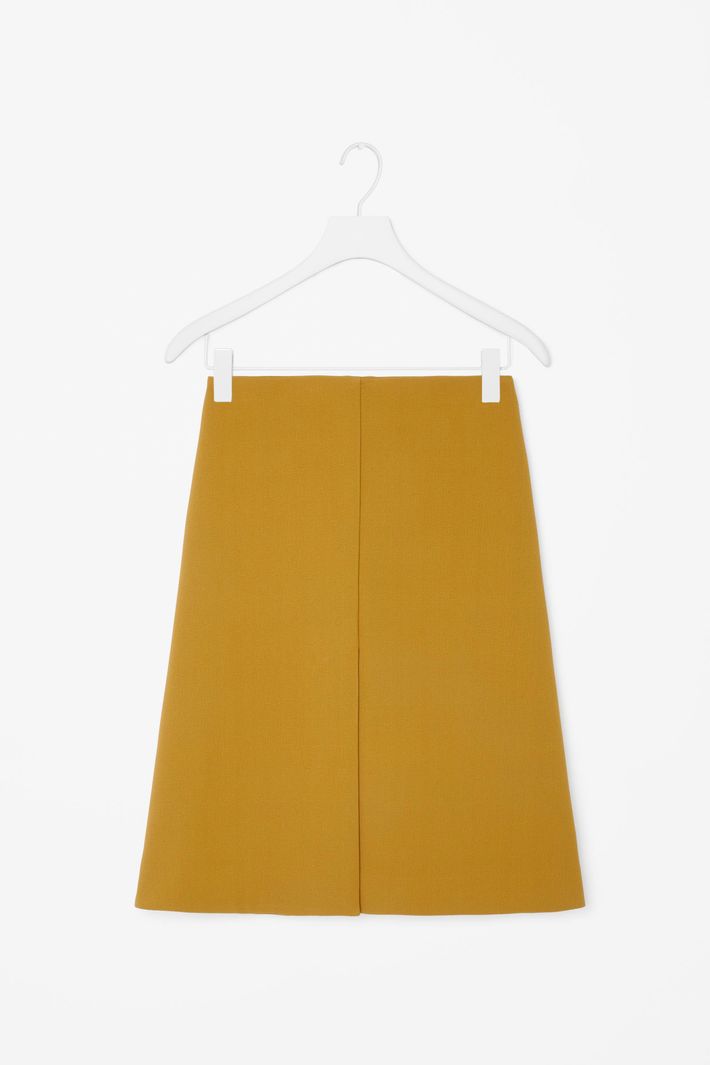 Because J.Lo made mustard look good and now you have a newfoud appreciation for the color.
COS front and back slit skirt, $125 at COS.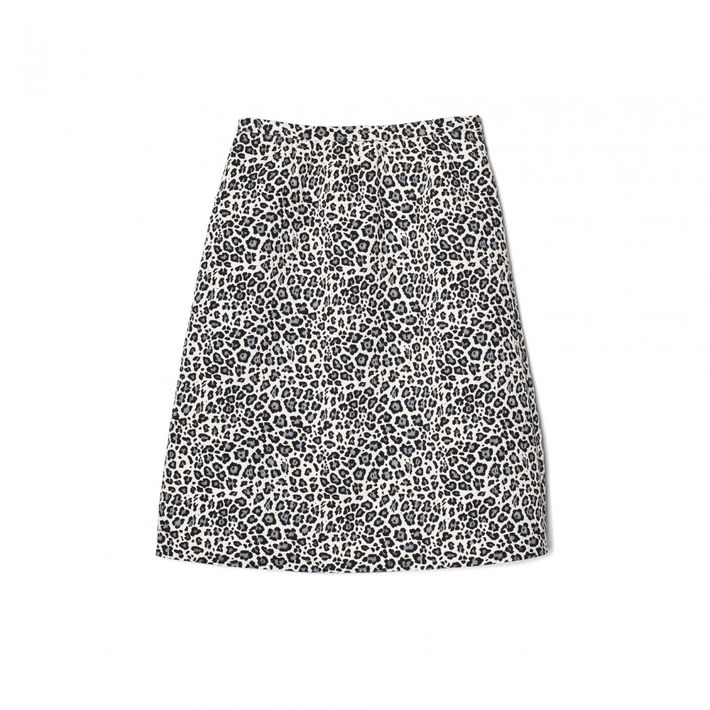 Leopard print can work for a creative environment, especially if you wear a chunky, solid-colored sweater on top.
Trademark leopard skirt, $178.80 at Trademark.