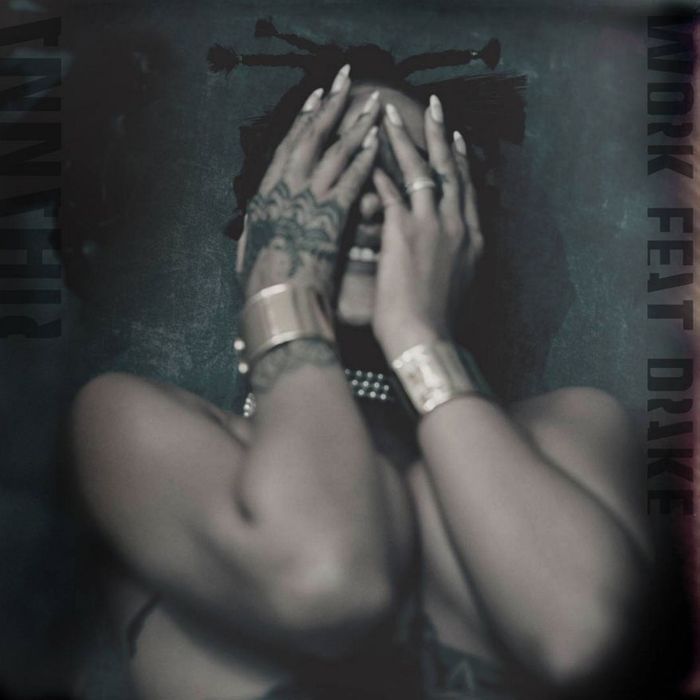 Peek-a-boo, Rihanna has a surprise for you.
Photo: badgirlriri/Instagram
Like some torturous, modern-day version of Hansel and Gretel, Rihanna has been dropping little breadcrumbs that appear to be leading the world to a new album — we can't be sure, though; she's been playing with our hearts a lot in 2016. But now, a most promising breadcrumb. Rihanna released a new single from the album today: "Work," featuring Champagne Papi himself. (Drake.)
You can only hear the song if you're a Tidal subscriber (Jesus Christ, Jay Z, you will stop at nothing) or want to buy it on iTunes. But if you don't want to spend money, I will describe it to you:

It's a song between two lovers. There's a slow reggaeton beat. Rihanna says "work work work work work" a lot, but she's not talking about her butt. She's talking about her relationship and being worth it. At around 2:10 Drake comes in and says super-Drakey lines like "If you had a twin I would still choose you." And then Rihanna comes back to harmonize a little bit. And then I blacked out from joy.

While I predict this teaser means Anti's release is imminent, like this-week-imminent, we don't know for sure. But here's what I do know: This song is hot and you will want to grind your hips to it on a sweaty dance floor or, like, in a spin class.