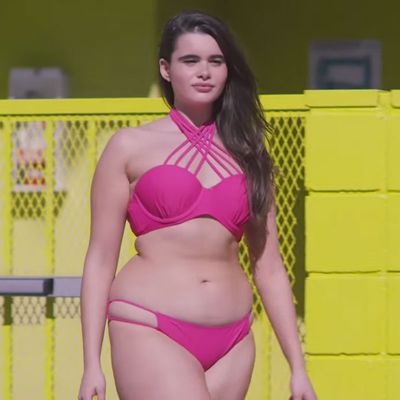 Aerie, American Eagle's loungewear brand for teens, has done something revolutionary: used a non-skinny teen in their ads.
Nineteen-year-old Wilhelmina model Barbie Ferreira is the new star for the AerieReal campaign, and though the ads aren't out yet, she's featured in a trailer for the campaign talking about body image.
"Not being retouched in the images is something that's very important to me, people knowing that that's what I look like without anybody's perception of what my body needs to look like," Ferreira says. Let her dish a little more real talk, via her Twitter:
The AerieReal campaign has been publishing unretouched images for a couple of years now, but though they've said they want to celebrate "young women of all shapes and sizes," they've typically featured models who are all about the same size. Ferreira adds a little more body diversity to the ads, a diversity you'd think would be typical industry practice by now — and yet.