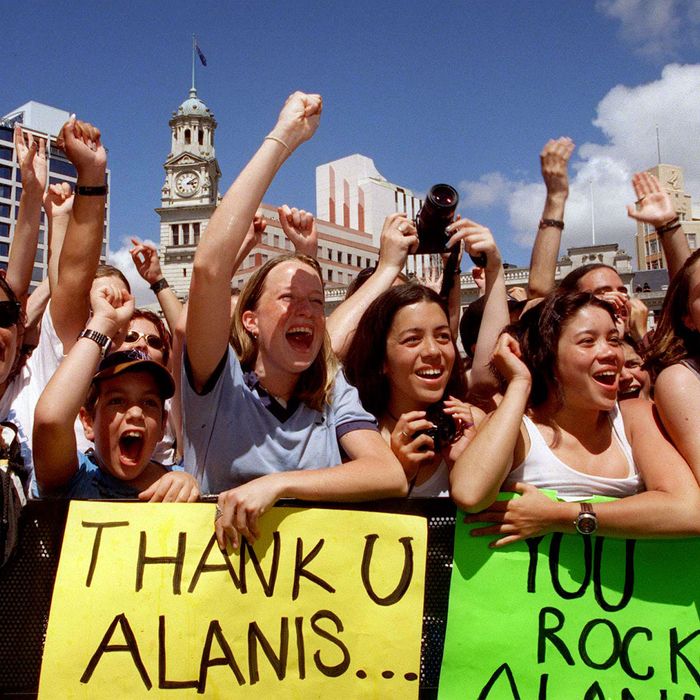 Photo: Wayne Wilson/Getty Images
Alanis Morissette has long been a sort of all-knowing, guiding presence. In the '90s, songs from Jagged Little Pill were basically micro self-help guides. Then she traveled to India and taught us about gratitude and emotional (and actual) nakedness with the song "Thank You." Then again, last summer, she launched her philosophically probing podcast Conversations With Alanis. Now she's reached the final stages of her guru evolution.
The Guardian just announced that starting January 16, Morissette will start as their latest advice columnist (replacing Molly Ringwald, who knew?), answering the questions of her fans and students. Who knows what people will ask, but here are a few conundrums I wouldn't mind finally getting the answer to:
Is she perverted like me?
Would she go down on you in a theater?
Does she speak eloquently?
And would she have your baby?
Are you thinking of me when you f*ck her?
Please advise, Alanis.