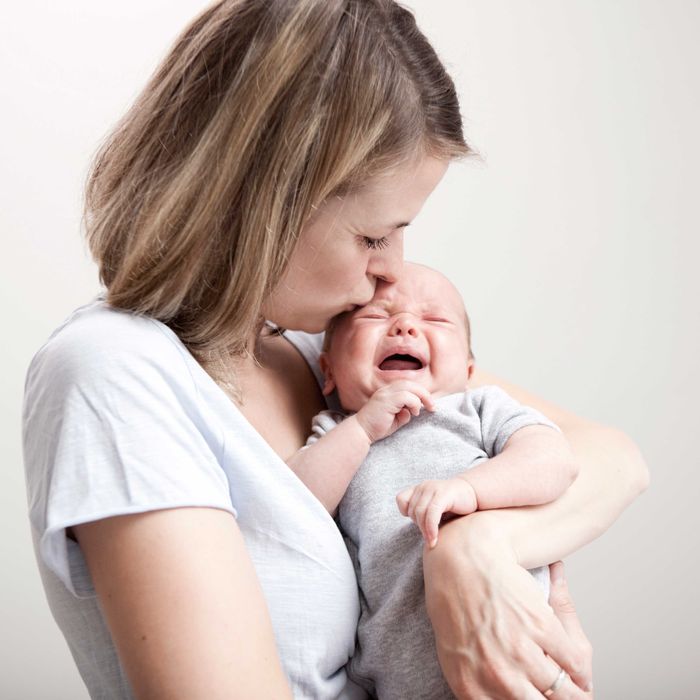 Photo: Michelle Fraikin/Corbis
On Tuesday, the U.S. Preventive Services Task Force recommended that all adults be screened for depression — but you wouldn't know it judging by some of the headlines on major news sites, which focused mostly on the (still-important) fact that the group explicitly acknowledged depression during and after pregnancy.
In 2009, the influential group, which advises the Department of Health and Human Services, suggested that doctors screen adults 18 and over, but only when clinicians offered mental-health services in their practice. Now the group has changed its stance: Everyone should be screened at least once, including pregnant women and new moms, and primary-care doctors can refer people to a specialist if necessary. Obviously, doctors could do that before, but in the new guidelines, published in the Journal of the American Medical Association, the group says it has enough evidence to believe that such broad screening and treatment support is beneficial.
Overall, this is good news, as we all know some people might not ask for help when they need it. Less good is the way some news outlets seem to be overlooking what this means for adults who haven't recently carried babies. A sampling of headlines:

New York Times: "Panel Calls for Depression Screenings During and After Pregnancy"
CNN: "Doctors should screen pregnant women, new moms for depression, task force recommends"
NPR: "Depression Screening Recommended for All Pregnant Women, New Mothers"
U.S. News & World Report: "Pregnant? Your Doctor Will Ask About Your Mood"
BuzzFeed News: "Medical Panel Recommends Depression Screenings for All Pregnant Women"

Who else needs screening? Other adult women and also men, who are traditionally loath to talk about their feelings. Teens might need it, too — last week, the American Academy of Pediatrics suggested that kids and young adults ages 11 to 21 be screened for depression annually, and the USPSTF is currently updating its guidelines for teens. Depression is a leading cause of disability, and it can affect anyone, regardless of their childbearing status.