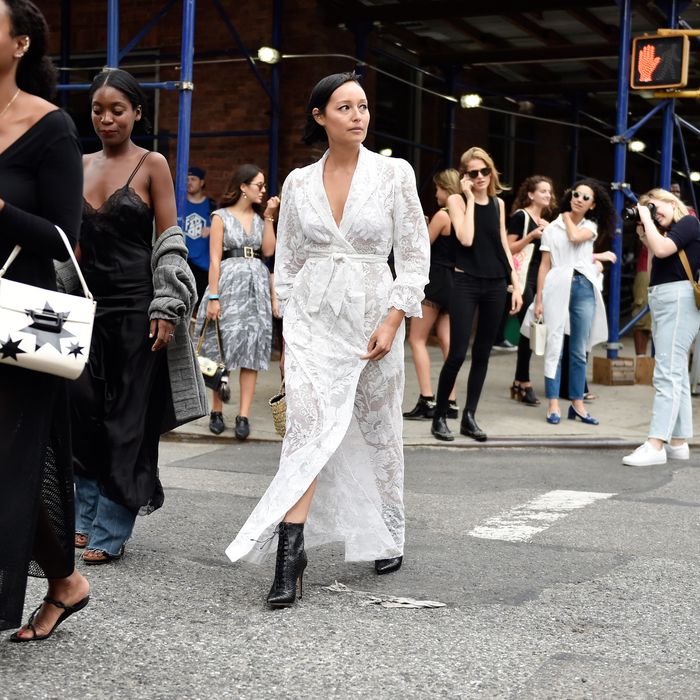 Rachael Wang at New York Fashion Week, September 2015.
Photo: YOUNGJUN KOO
Last week, announcements came that Allure was laying off its entire fashion staff save for accessories, and on Monday, a source tells the Cut that they've just welcomed a new editorial team headed by Rachael Wang. Wang — a stylist you might recognize from her share of Golden Peacock accolades — is stepping in as fashion director to work with newly minted editor-in-chief Michelle Lee, who left Nylon rather suddenly a couple months ago to join the title.
Also moving up in the ranks are Renee Rupcich, another Nylon alum who's now Allure's design director; Amanda Meigher, a managing editor from Teen Vogue; and Jeremy Allen, senior photo editor from Bloomberg, GQ, and Vogue. "Our new team is passionate about making our content — whether on print, digital or video — more than simply instructional, but approachable, enjoyable and empowering for our audience," Lee said. Wang's appreciation for cultcore and see-through gowns serve as a good sign it'll be entertaining.