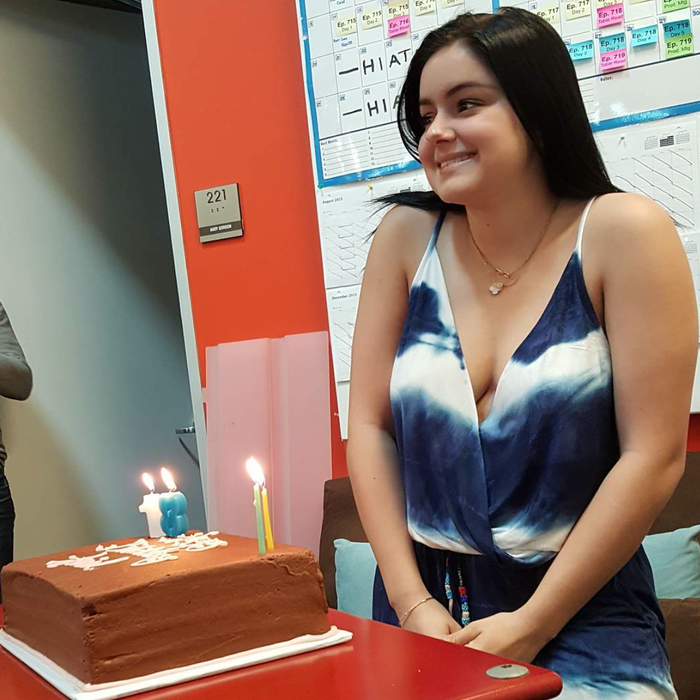 The Modern Family crew is a close one, and today one of their members became an official grown-up. Ariel Winter was just 11 when the show began in 2009, and is now a fully fledged adult. Her diverse, happy TV family stood by as she posted with her candles atop a scrumptious-looking cake.
But Winter's not new to independence. In May of 2015, she was legally emancipated after a custody battle between her mother and older sister, Shanelle Gray. When she broke the news on Twitter, Winter thanked Gray and her father for "making [her] life so special."
And it looks like her Modern Family pals are also backing her up all the way, complete with a chocolate confection for the big 1-8.