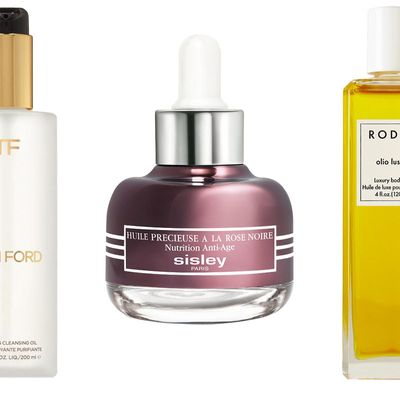 If these beauty oils could talk, they would say, "I'm nothing to be afraid of."
Despite their recent good press, beauty oils are still the bogeyman of the beauty routine, giving the heebie-jeebies to anyone worried about disrupting an already perfectly functioning beauty routine — and looking greasier than a funnel cake at a state fair.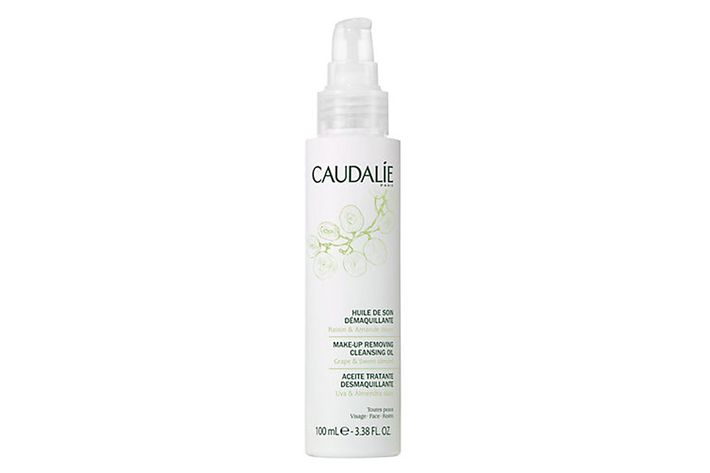 Caudalie Makeup-Removing Cleansing Oil, $28
This oil smells like a delicious almond Jell-O dessert called yudoufu that you can find at dim sum. Maybe it's a Pavlovian thing because my parents only let me order it if I was being good, but I found splashing this almond-scented oil on my face to be a treat. Adding water transforms it into a silky, non-foaming cleanser that makes taking off makeup a joy. It even removed a glittery mascara I was testing out one day without leaving behind any errant sparkle residue. Using this and then patting my face with an obscenely fluffy towel afterwards feels almost as good as eating dessert.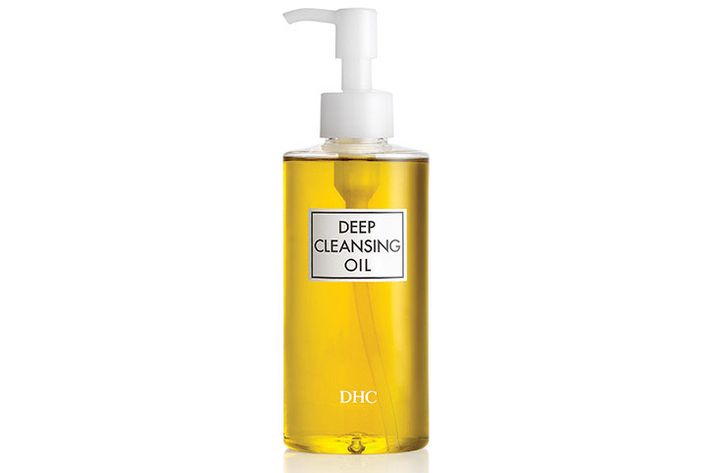 DHC Cleansing Oil, $24.95
It's nearly impossible to find oils at drugstore prices because all those good-for-you ingredients are expensive. DHC is the exception. It's a cult fixture in Japanese drugstores — one of these is rumored to be sold every ten seconds. If you aren't sure if you like oils, this is a good place to start. It has over 1,000 four-star reviews on Amazon.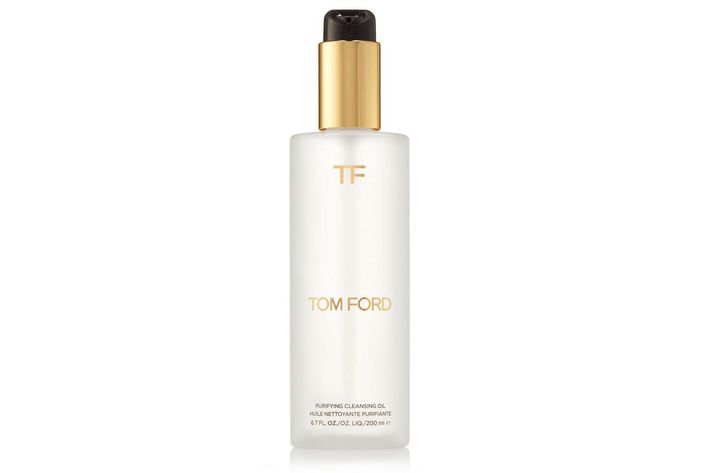 If you're lucky, Tom Ford has been monopolizing your makeup routine. Now he starts the luxurious assault on your skin care with this cleansing oil. Smart man that he is, Ford doesn't confuse luxury with heavy or heavily fragranced. This oil is delightfully light and practically scent-free, creating a silky wash that splashes easily on the skin and doesn't leave any kind of oily residue behind. Although it leaves you soft, it doesn't feel quite as decadent as the Shu Uemura Cleansing Oil, but its barely there scent means you can save all the fragrance for your Black Orchid.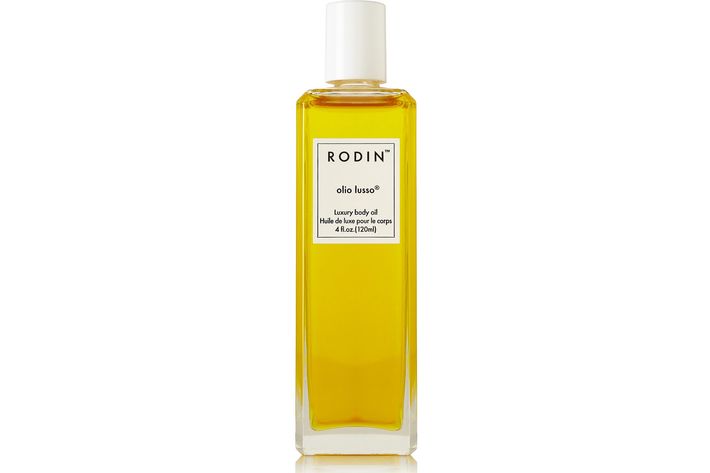 Rodin Luxury Body Oil, $130
Either you love or hate the smell of jasmine, and if you love it, then you'll loooooove this Rodin body oil. Splash it on after the shower — it quickly absorbs into your skin so you won't leave greasy spots every place you sit down.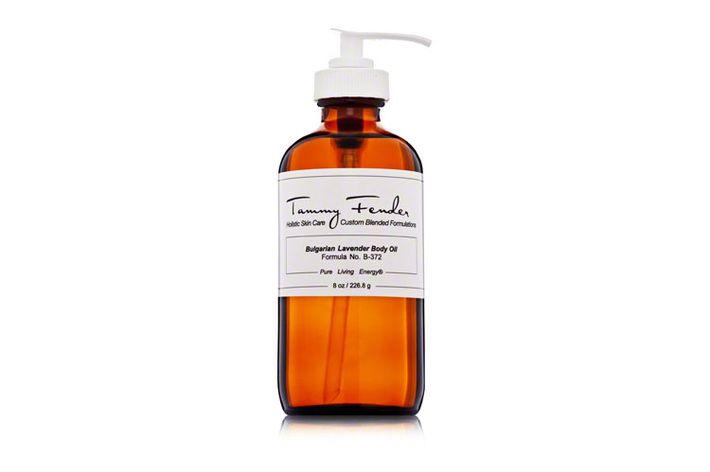 Tammy Fender Bulgarian Lavender Body Oil, $65
This is the kind of luxurious, virtuous, organic body oil I picture in Gwyneth Paltrow's apartment. Regardless of whether you yourself are virtuously organic, this is very, very good. The lavender scent is so fragrant that it smells like it's fresh-squeezed, and the oil slips over your skin like a silk cape. Splashing this one after my shower makes my skin so soft that I almost deluded myself into thinking I could face a 20-degree winter day without tights.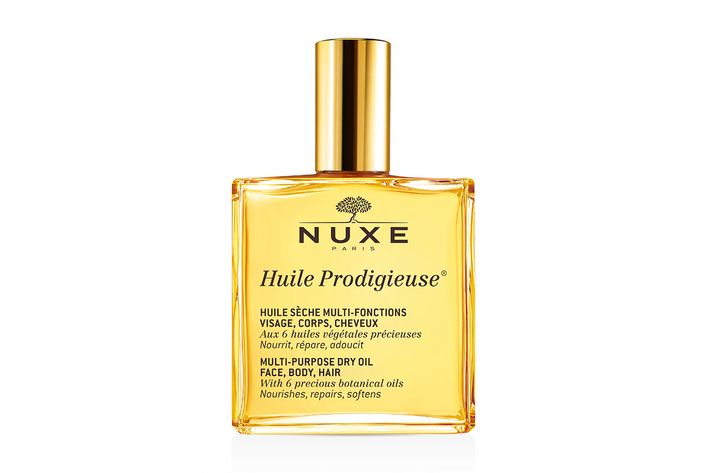 Nuxe Huile Prodigeuse Dry Oil, $29
This French drugstore favorite, a heady, fragrant mix of soft ambers and florals, is the O.G. of body oils. I like tipping a few drops into the bath to make the bathwater more satiny, and its dry texture means that it'll make your legs look soft and shiny like a runway model, not baby-oiled like a video vixen. It's a favorite of models and makeup artists alike, and one of the last things I spied model Karen Elson putting on before she headed out for the Met Gala. Oh, and did I mention it's affordable?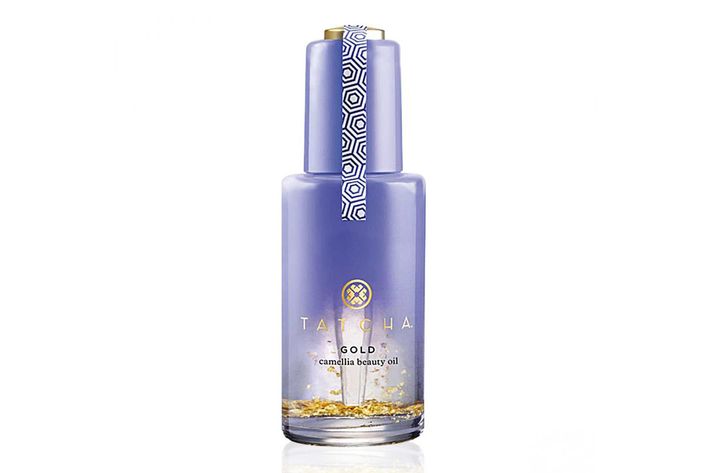 Tatcha Camellia Beauty Oil, $95
I brought a travel-size bottle of this on a 17-hour flight, and it saved me from looking like a dried-out fossil in plane air. The luxury of splashing it on my skin every few hours also gave me something else to do besides watch Frozen for the third time. Although the oil is luxurious (and includes 24-karat gold, which, while over-the-top, feels undeniably fancy), it's light and softening on the skin. Add a few drops into your moisturizer to boost your morning routine. It's mercifully free of mineral oil and parabens, containing squalane, an olive-oil derivative, and camellia oil. And it won't leave your face looking like an oil slick.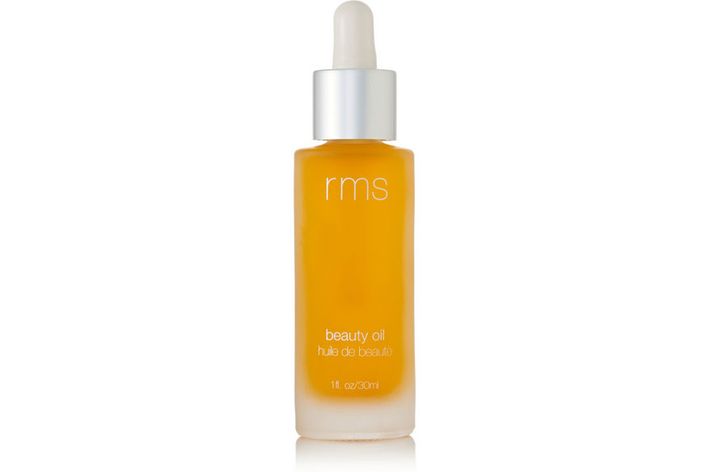 RMS Beauty Oil, $78
If Paula Begoun, the beauty traffic cop, ever needs a natural, organic-focused sidekick, she should consider Gisele Bündchen's makeup artist, Rose-Marie Swift, who practically has a Ph.D. on ingredients and toxicity. Although Swift is a champion for centrifugally pressed coconut oil, a staple in her cult luminizer, she didn't include it in her beauty oil. Despite models and celebrities slathering coconut oil on their skin every chance they get, Swift explains, "Coconut oil does not absorb as quickly into the skin, so it will be more shiny." Instead, she replaced it with a good-for-you concoction including jojoba seed (which contains the dermatologist-suggested, wrinkle-delaying vitamin A), rosehip (which contains brightening vitamin C), and buriti. Putting this on doesn't make you skin look greasy, but helps to smooth out flakes and rough patches.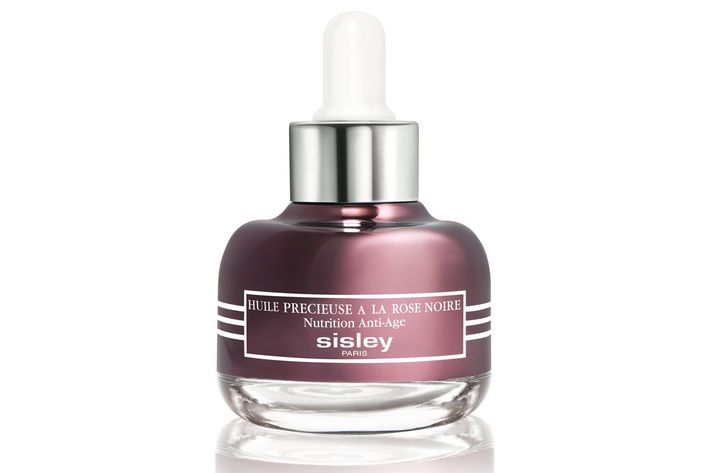 Sisley Black Rose Oil Precious Face Oil, $235 
This is my favorite face oil of all time. I'm always rotating products in and out of my routine to see if they make a difference, and every time I bring this one back in, I wake up with skin so soft that I can't stop touching myself. (Seriously, this oil should have its own theme song.) It smells delightfully like waking up in a rose garden and absorbs so quickly into the skin that you look nothing less than glowy and fresh. The only hard part is getting over the sticker shock.