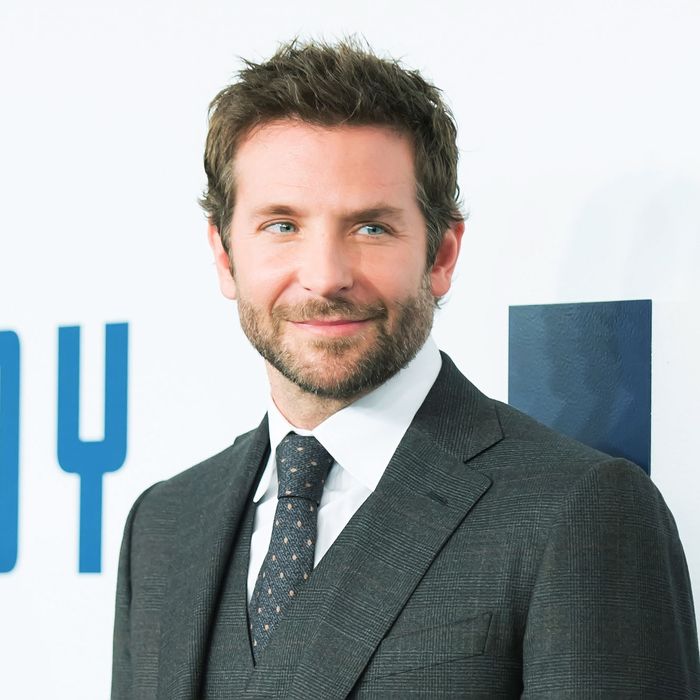 If you look like this but are not this man, please hit me up.
Photo: Gilbert Carrasquillo/Getty Images
If you've always wanted to bang Bradley Cooper but know deep in your heart that the best you can do is a person vaguely resembling Bradley Cooper, from far away, if you squint a little, we have big news for you: There's a Bradley Cooper lookalike out there, and he just might be single.
According to "Page Six," the off-brand Bradley Cooper has been trying to get into parties at Sundance by pretending to be the real Bradley Cooper. At one event, the doppelbänger (a hot doppelgänger) refused to give ID when approached by security. "He pushed a button on an iPhone and had a picture of 'The Hangover' as his screensaver," a source said. He was promptly tossed out of the party.
Aha! Everyone knows Bradley Cooper's iPhone screensaver is a picture of the Eagles logo. Rookie mistake.
Bradley Cooper's lookalike, if you're out there, please contact me — especially if you also speak French.