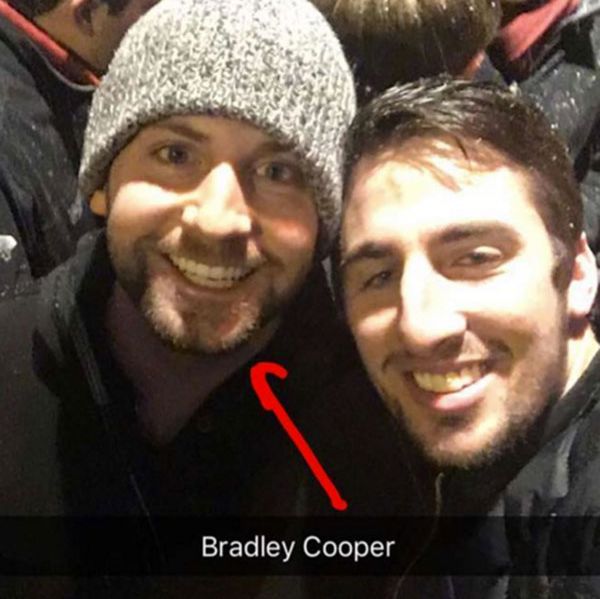 Canal Street Bradley Cooper.
Photo: seancass10/Instagram
The Bradley Cooper doppelgänger crashing Sundance parties has been revealed, and though I know I told him to contact me, upon further reflection, never mind — I'm good.
This guy is Bradley Cooper in the same way the Chanel bag I bought on Canal Street freshman year at NYU is a real Chanel bag, in that it was not, and he is not. But if you're looking for a knockoff version of Bradley Cooper to trot out as your boyfriend in front of your family members who loved Silver Linings Playbook, I'm sure he'd work just fine. Just don't ask him to speak French.