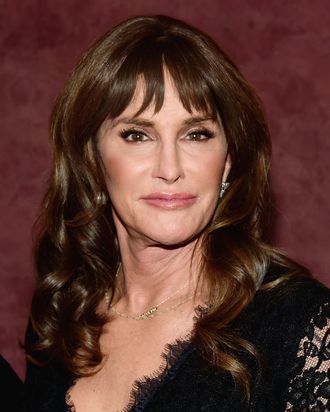 Caitlyn Jenner adds author to her list of accolades.
Photo: Frazer Harrison/Getty Images
Since coming out last spring, Caitlyn Jenner has had a huge year — the Vanity Fair cover, her E! series I Am Cait, winning the Arthur Ashe Courage Award at the ESPYs in custom Versace — and it looks like the momentum isn't stopping anytime soon.
The New York Times reports that Jenner is taking the inevitable next step: telling her story in a memoir with help from Buzz Bissinger, leather enthusiast and the reporter who wrote Jenner's Vanity Fair debut. Bissinger says of the book, "I made it clear to her before I agreed that everything has to be on the table, nothing can be left out, and I'm going to be interviewing dozens of other people. It's her book, but it's going to be reported out to keep her honest. She's been incredibly open, and I think it has the potential to be a really important book."
The memoir will cover her childhood, her marriages, the Olympian years, her relationship with Kris Kardashian, and her own experiences as a transgender woman. It's also a way for her to process her life-changing year, she said in a press release. It will be published in spring 2017.