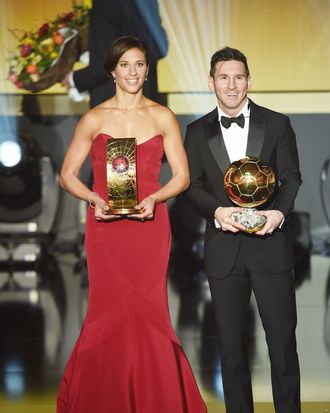 Carli Lloyd and Lionel Messi.
Photo: Matthias Hangst/Getty Images
Last year, Carli Lloyd nailed a hat trick that brought World Cup victory to the U.S. Women's National Team, and last night, she casually got her recognition as FIFA's Women's World Player of the Year. Posing with men's winner Lionel Messi, Lloyd wore a red strapless gown, presciently forgoing gold jewelry in favor of her huge, shiny Ballon d'Or. Now we really can't wait to read that memoir.