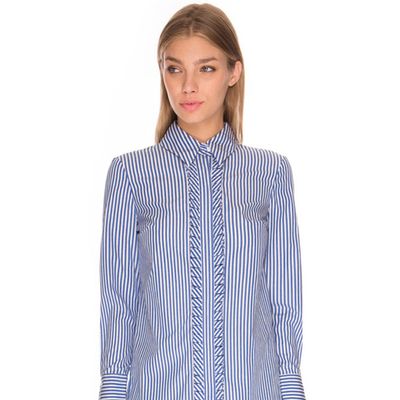 Every Monday at the Cut, we're highlighting one great purchase that won't take up your whole paycheck. If you're looking for a splurge instead, check back every Friday for one great purchase that's worth eating ramen noodles for the rest of eternity.
Is it possible to own too many crisp oxford shirts? Australian brand Finders Keepers makes a strong argument that it's not with this unexpected button-down. The blue all-over stripes and ruffled panels take cues from two of spring's biggest trends, while the back split adds a touch of whimsy (and skin). Pair it with your COS wide-leg trousers for a voluminous silhouette, and add a sleek camel coat for a chic finish.
Finders Keepers Static Lines Shirt, $140 at Fashion Bunker.