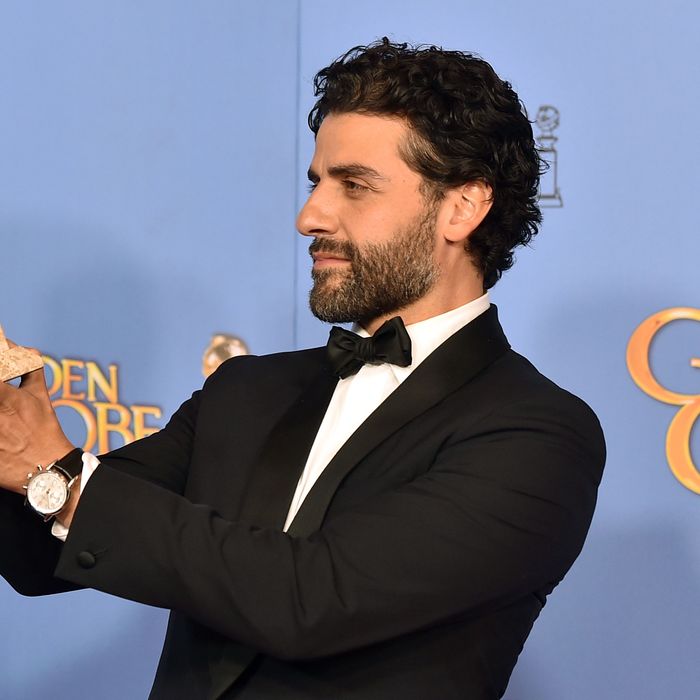 A baby?
Photo: Kevin Winter/Getty Images
Congratulations to Oscar Isaac, my close personal soul mate, on his Golden Globes win for Show Me a Hero last night. Though Isaac took the Globes stage after confidently planting a kiss on the lips of a woman who is not me, winning awards and kissing women isn't all Isaac got up to last night at the show. My boyfriend (and yours) made a point to also hang out with some children. Oh, of course Isaac is good with kids. What else would you expect?
Room's young star Jacob Tremblay told Giuliana Rancic that Isaac's character in The Force Awakens was his favorite and that he thought the movie was "awesome," so when the two crossed paths at a Golden Globes after-party, a Jedi battle ensued.
I can't say for sure but I bet the internet's boyfriend let the kid win the fight, too. Typical.