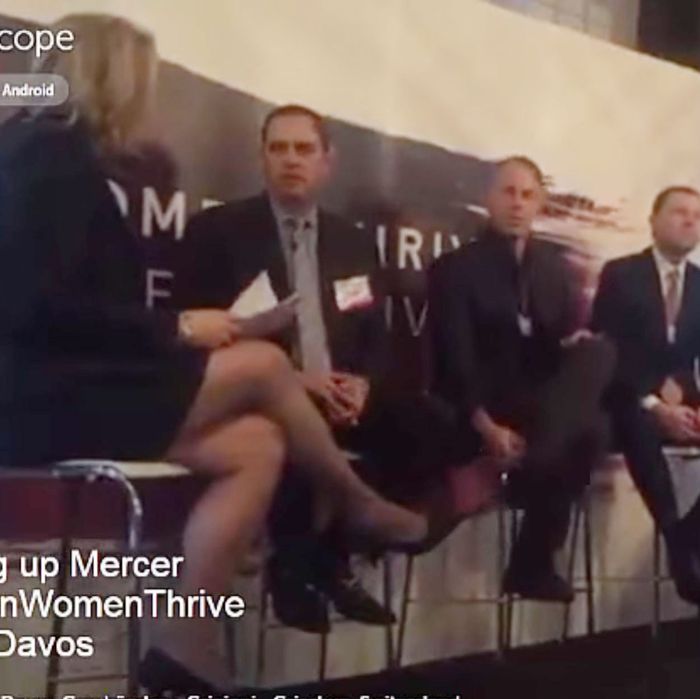 Yes men please tell me about my equality.
With the paucity of female CEOs, it's important to foster women's professional growth, and really, nobody understands this better than men. That's why a women's-equality panel at Davos was comprised entirely of women's-equality experts: dudes.
Looks like the moderator was a woman … not sure what value she would add to a panel about women's equality, but it's nice to throw her a bone, I guess.
Just another entry for the Tumblr.