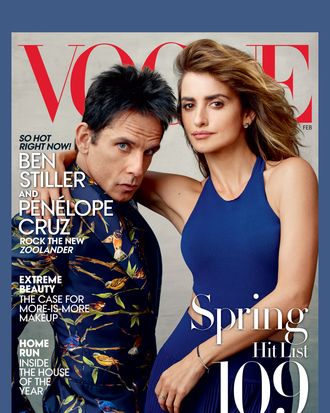 The really, really ridiculously good-looking duo.
Photo: Annie Leibovitz/ VOGUE
After a decade and a half spent perfecting a variety of themed poses, struggling male model Derek Zoolander has finally broken through and made it to the cover of Vogue, wearing skintight Dolce & Gabbana (alongside Penélope Cruz). The occasion: the coming premiere of the gritty documentary sequel Zoolander 2, which the story reveals will include a cameo from Zoolander superfan Marc Jacobs (as himself).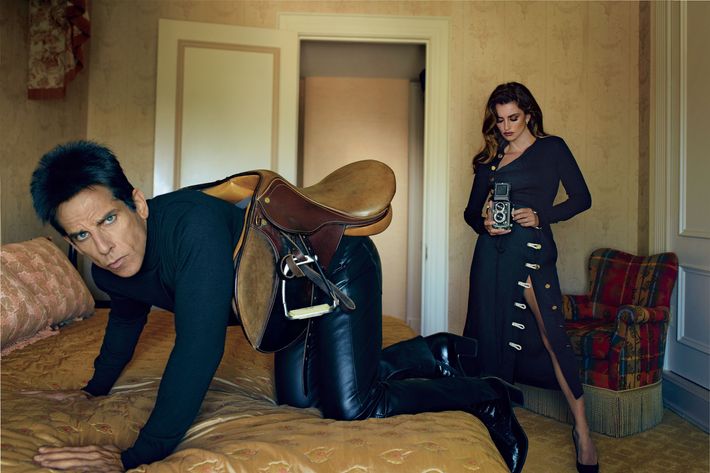 Zoolander, who recently closed the Valentino show in Paris, was kind enough to let some under-the-radar talents like Gigi Hadid and Joan Smalls share space with him in the accompanying photo shoot. Lucky Blue who?