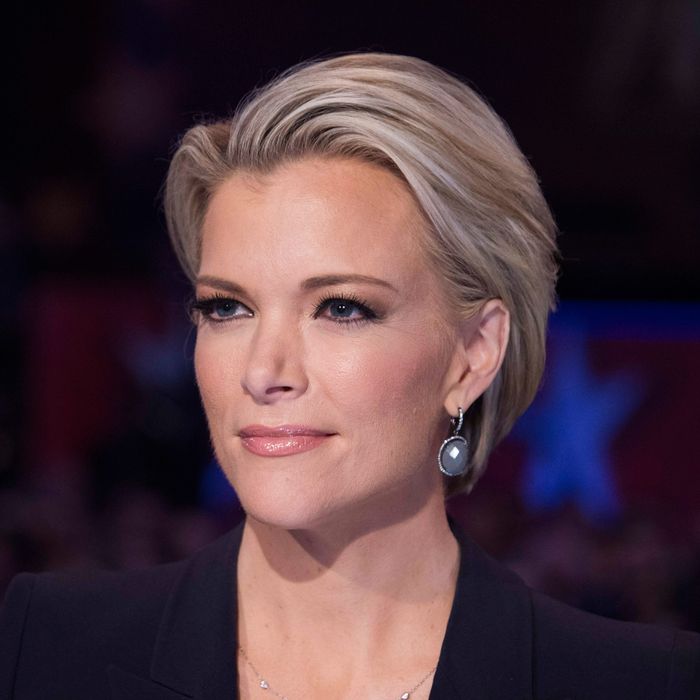 Megyn Kelly's "scandalous" hairstyle.
Photo: JIM WATSON/AFP/Getty Images
There were plenty of moments during last night's GOP primary debate that might have provoked a strong reaction from viewers: Chris Christie fondly reminiscing about defunding Planned Parenthood, Jeb Bush's tepid response to Muslim beauty blogger Nabela Noor when asked about Islamic intolerance. But a few dudes just couldn't get over moderator Megyn Kelly's hair.
For example, noted hair expert Malcolm says he liked her better with long hair.
This guy used three exclamation marks in his plea. He means business!!!
Josh, who in no way at all styled his hair after Mike "the Situation," nope, drew Trump parallels to Kelly's hair.
Russell took a break from rehearsing his hot new Chuck Norris musical to comment that her new do was scary.
And Earl said Kelly's hairstyle made her look like a bimbo — bold words coming from a person who looks like Humpty Dumpty.
Guess it's tough to be famous and have short hair, after all. Thanks for sharing, gentlemen.