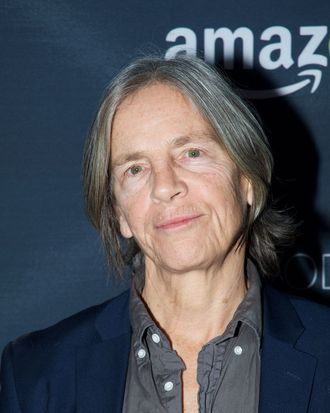 Eileen Myles, advocate for extended male vacations.
Photo: Unique Nicole/Getty Images
Poet Eileen Myles, who has had a welcome return to the spotlight after the reissue of her novel Chelsea Girls and a new book of poetry that was released in September, is in The New York Times Magazine this week doling out some unminceable wit. In a Q&A with Ana Marie Cox, Myles explains one possible antidote to the underappreciation of women in the arts. After Cox asks Myles to speak to her quote, "If the poetry world celebrated its female stars at the true level of their productivity and influence, poetry would wind up being a largely female world, and the men would leave," Myles answers:
I think it would be a great time for men, basically, to go on vacation. There isn't enough work for everybody. Certainly in the arts, in all genres, I think that men should step away. I think men should stop writing books. I think men should stop making movies or television. Say, for 50 to 100 years.
Sounds great. Men, any volunteers?