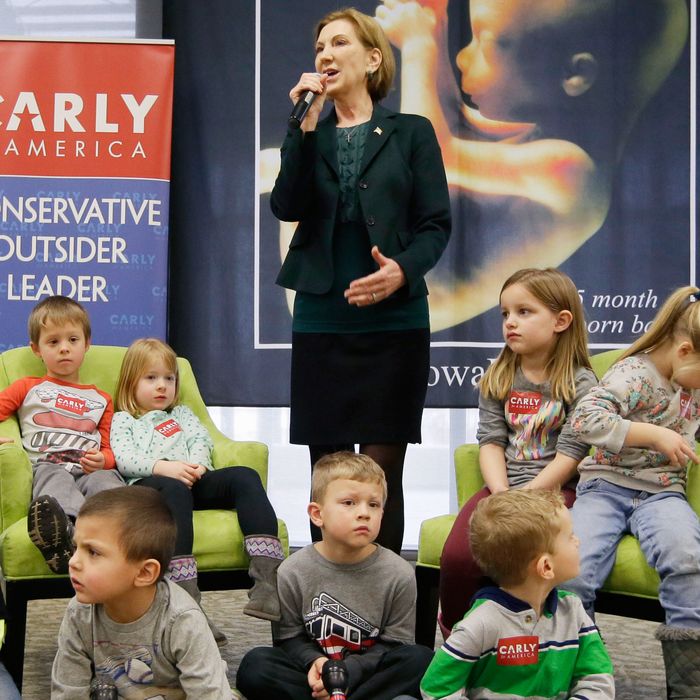 Children, pay no attention to the creepy fetus poster behind you.
Photo: Charlie Neibergall/Corbis
Parents of Iowa preschoolers who were visiting a Des Moines botanical garden Wednesday say Republican presidential hopeful Carly Fiorina ambushed their kids' field trip and turned it into an anti-abortion rally. Harvesting plants, lies about harvesting baby organs: What's the difference, really?
"The kids went there to see the plants," Chris Beck, a parent of a 4-year-old who was made to sit in front of a poster of a fetus during Fiorina's right-to-life rally, told The Guardian. "She ambushed my son's field trip."
"Taking them into a pro-life/abortion discussion [was] very poor taste and judgment," Beck continued. "I would not want my four-year-old going to that forum – he can't fully comprehend that stuff. He likes dinosaurs, Teenage Mutant Ninja Turtles and Transformers."
He's 4 and he's still not well-versed in the political and religious debates surrounding abortion? Wow, somebody's going to really fall behind come kindergarten.