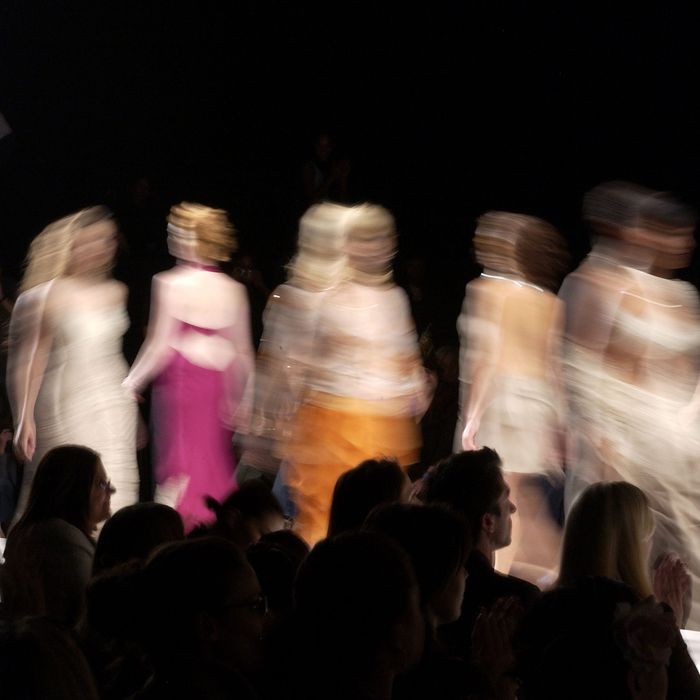 How many people do they need? How many boys, how many girls?
Photo: Amanda Edwards/Getty Images
Ford Models and V magazine have announced the latest edition of their annual model search today, and this time, the proceedings have an all-American twist. While last year's contest centered on Europe, this time around it will be focused on trawling the 50 states for a photogenic face to grace the magazine's cover and to sign with the agency.
Last year's winner, Lilly Marie, posed for Karl Lagerfeld and walked in the Chanel and Fendi shows, so, unlike certain cycle-based reality programs, this contest promises to be a springboard for actual runway modeling careers. Aspiring Kendalls (or Lucky Blues — the search is co-ed) can submit their applications on the agency's site.