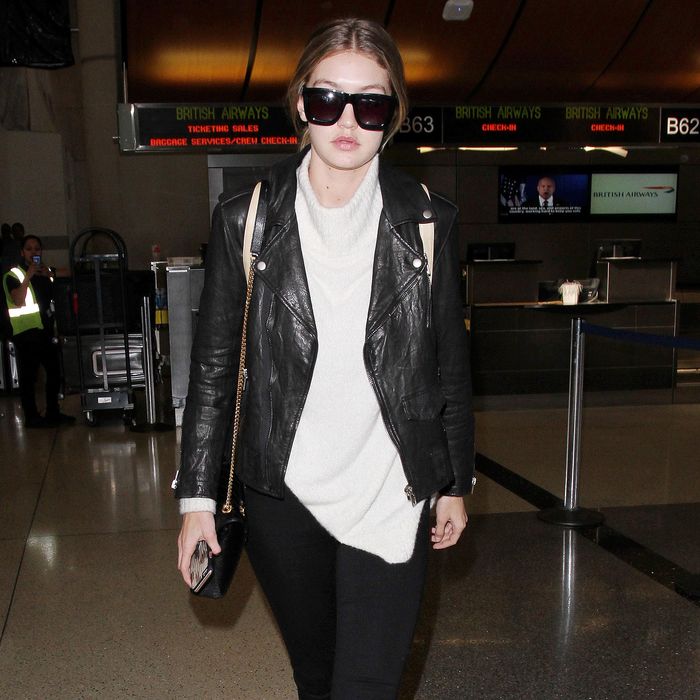 Gigi Hadid has some thoughts about Making a Murderer.
Photo: Splash News/Corbis
Like you, model and Zayn's alleged girlfriend Gigi Hadid is fired up about Netflix's true-crime series Making a Murderer. Unlike you, she has an audience of more than a million Twitter followers to listen to her thoughts about it. (You just have your group text, your boyfriend, your dog, your co-workers, the unfeeling walls of your empty apartment.) She took advantage of this opportunity on Sunday morning.
Damn. I know, Gigi Hadid! It's so fucked up!!!
Gigi Hadid also lent her support to Making a Murderer newcomer Kim Kardashian.
Good luck, Kim.