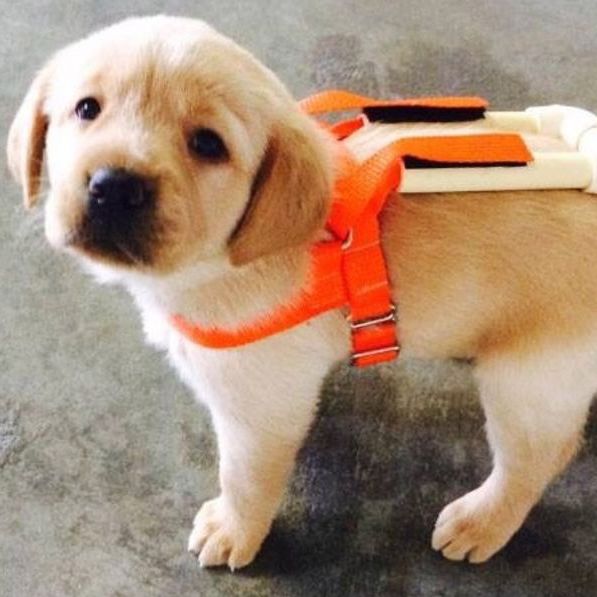 Tiny puppy
Photo: Southeastern Guide Dogs/Facebook
It's the last weekend of January, and there are only 50 days until spring (ugh). All right, here are eight actually good things that happened this week that will hopefully cheer you up more than that.
1. A 9-year-old girl is on a mission to collect 1,000 Barbie dolls for 1,000 homeless girls. So far she's collected 700, which she's going to donate to shelters so homeless girls her age have Barbies to play with, too.
2. President Obama banned solitary confinement for juveniles in federal prison. In addition to potentially causing psychological issues, isolation is also correlated with recidivism, studies have shown.
3. Police in Ecuador saved an adorable but terrified sloth who tried to cross the road. The sloth was found on the side of the road hugging a signpost. He was given a bill of good health by a vet and returned to his habitat.
4. The Army will finally give female soldiers 12 weeks paid maternity leave. Can't believe they didn't have it already, but yay?
5. Professional surfer Kelly Slater saved a woman and her baby from a freak wave. The woman and her baby carriage were knocked over when a wave in Oahu surprisingly crashed across the road. Luckily, Slater was nearby to rescue them, and they're both recovering.
6. Expert thirst trapper the Game donated $1 million worth of clean water to Flint, Michigan. He's also challenged other celebrities to donate during the water crisis.
7. Obama announced plans to shame corporations into providing equal pay. Companies with more than 100 employees will be required to disclose what they pay their employees by race, gender, and ethnicity.
8. Tiny puppies wore tiny harnesses. They're training to be guide dogs, and it's adorable.