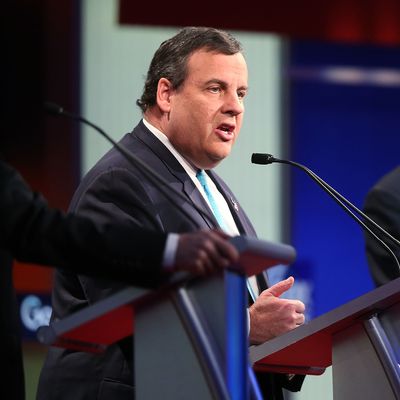 If he were to win the presidency in the fall, Chris Christie has his priorities set. And what's at the top of his list? To defund Planned Parenthood.
When asked at Thursday's GOP debate to "name one thing federal government does now and should not do at all," Christie called out the health-care provider. He asserted that for the six years he has been governor of New Jersey, he has been determined to defund Planned Parenthood.
And is there a bigger federal funding issue he might want to tackle more, perhaps? Nope. Christie said he can't possibly think of a task more important:
"Let me tell you something, when you see thousands upon thousands upon thousands of children being murdered in the womb, I can't think of anything bigger than that."
Nothing bigger? You're sure, Chris Christie? Here's your chance to change your answer. No? Okay, then.