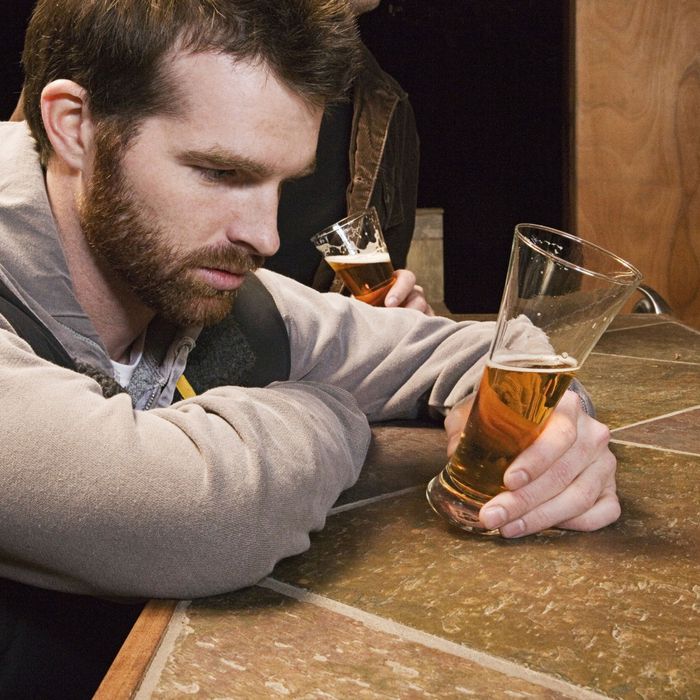 "One more brew, or the lady of my dreams?"
Photo: Ty Downing/Getty Images
Though beer advertisements are no place to look for wisdom, there is a glimmer of hope in Heineken's latest. Instead of telling beer bros that "no" can be removed from their vocab, or pandering to women with whatever this fancy feminism thing is, this new ad addresses the unfortunate issue of "beer dick." Indeed, few women wish to have relations with a blackout-drunk man.
But, unsurprisingly, advertising can only cover so much ground. A cavalcade of beautiful women convenes to sing Bonnie Tyler's "Holding Out for a Hero" as many men get too blotto to think — and what's this? One man willing to sacrifice that next Heineken in order to woo his sweet lady into bed?
Gianluca Di Tondo, senior director of the global Heineken brand, said about the campaign, "The focus has now turned to women and the influence they have over our target consumer."
Talk about a hero!