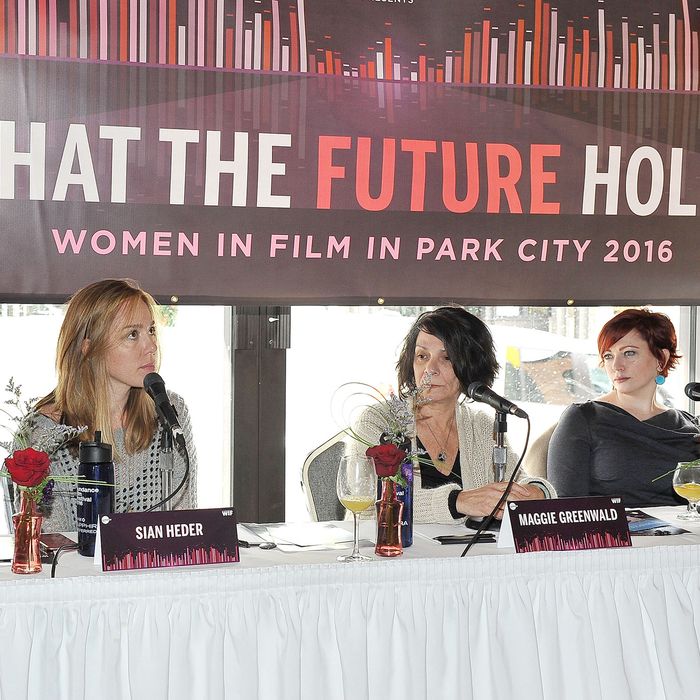 Photo: Jerod Harris/Getty Images
Thought you'd heard enough about the gender gap in Hollywood and women's struggle to get paid the same as men? Well, guess what, sucker: We're not done yet, and this time we're coming to TV. The 4%, a six-part docuseries about the gender problems in film, is set to air on Epix this spring, with a final 30-minute installment running on International Women's Day, which is — as you know —March 8. 
The 4% gets its name from research conducted by Dr. Stacy L. Smith at the USC Annenberg Media, Diversity and Social Change Initiative. Smith found that of the 1,300 top-grossing films from 2002 to 2014, only 4.1 percent of of the project's directors were women. In the six-part series, director Caroline Suh hopes to get at why that is and how to change it. The series will feature interviews with Jill Soloway, Anjelica Huston, Catherine Hardwicke, Mira Nair, Amanda Peet, Patricia Clarkson, Mo'Nique, and more, and will continue to air on Epix through Women's History Month, so now you can't complain that there's nothing to watch until Game of Thrones comes back.