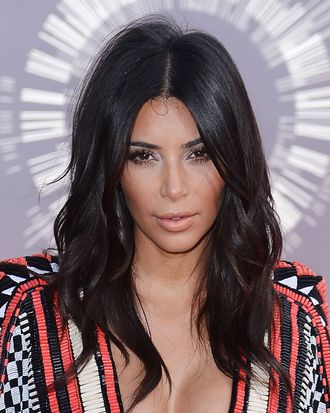 Eagle-eyed Keeping Up With the Kardashians viewers and Friends lovers will recognize the face and tattooed arms of today's beauty GIF artist: celebrity hairstylist Chris McMillan. The man who created the original Rachel cut has been Jennifer Aniston's hairstylist of choice for years, and styled both her and Kim Kardashian on their wedding days. A Living Proof spokesman, he stopped by to give us a tutorial on how you can replicate Kim's soft waves without having to buy a curling iron. If you want to live like Kim Kardashian, here's how to start with your hair.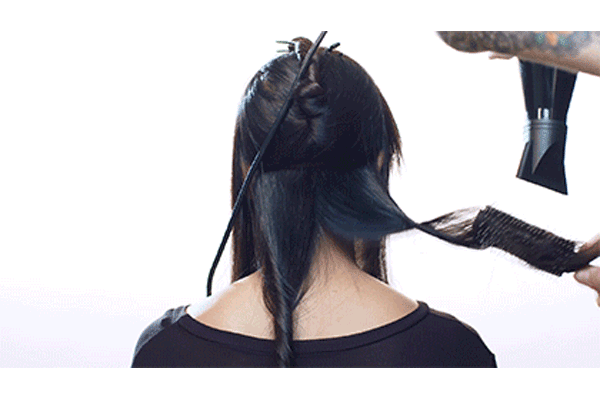 Step One: To create a wavy hairstyle, McMillan prefers using a round brush over a curling iron for a softer, less manufactured look. "It's also less damaging on the hair," he says. He liks the Japanese YS Park Curl Shine Brush: "They just really work." After dividing the head into sections, he takes one-piece chunks and coils them with the round brush while applying a blow-dryer directly to the hair.
Leave the coils in — you'll loosen them later, and this will help the style to hold. Plus, your hands will most likely be tired after doing this to your whole head, so setting your hair will give you snack breaks.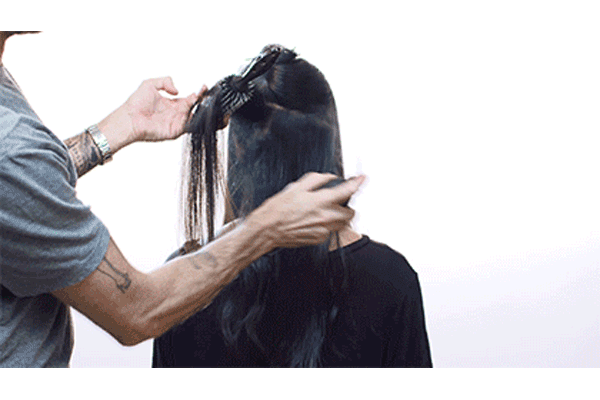 Step Two: For volume, spray a root-lift product (in this case, Living Proof Full Root Lifting Spray) along the hair.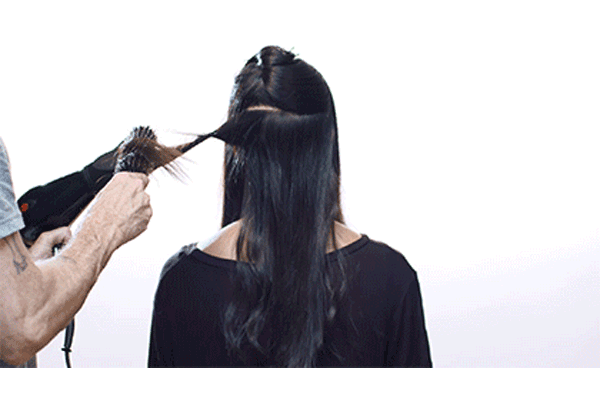 Step Three: When you get to the ends of the hair, leave them loose. Don't twist them with the brush so that the curls have a more natural, finished end. Also, it's less work for you.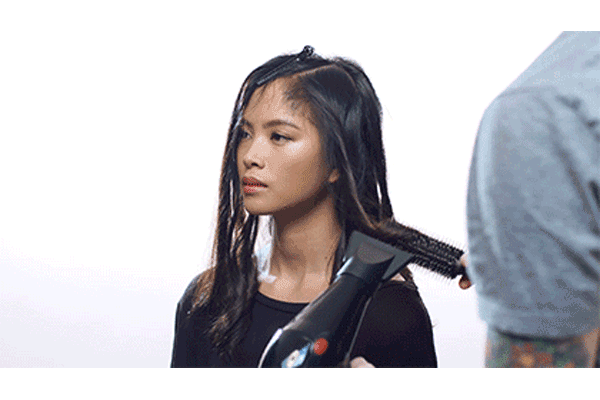 Step Four: When you get to the front of your hair, curl it so that it's turned out, away from your face. This is one of those tricks celebrity hairstylists use to create a more face-flattering (and slightly slimming) effect.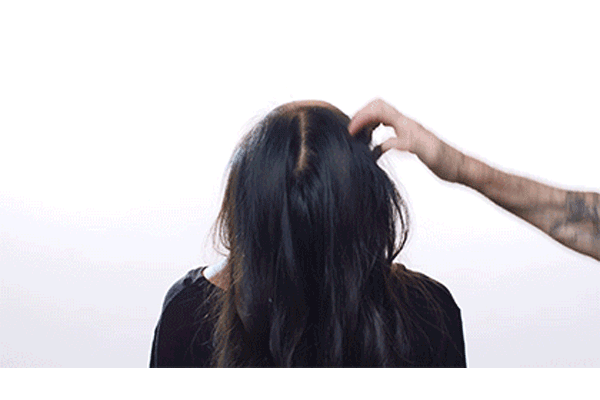 Step Five: Now that the curls are complete, run your hands through them to loosen.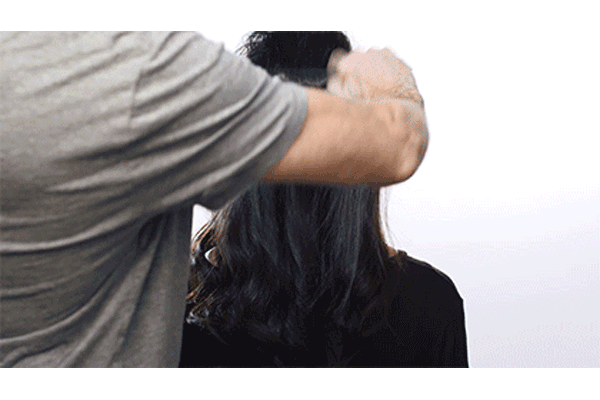 Step Six: For extra height and volume, McMillan also lightly teases a small section in the back of the head (think where you usually have your ponytail). Use the comb to make a teasing motion three times — more than that will create bad snarls.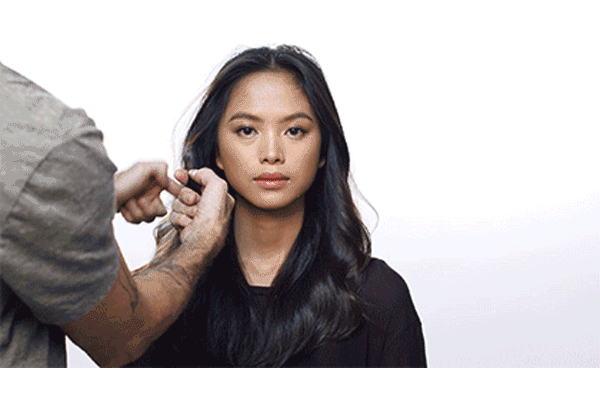 Step Seven: Pull out a few individual pieces from behind the ears to frame your face. You can also bring forward part of the hair like a curtain and spray it with hairspray.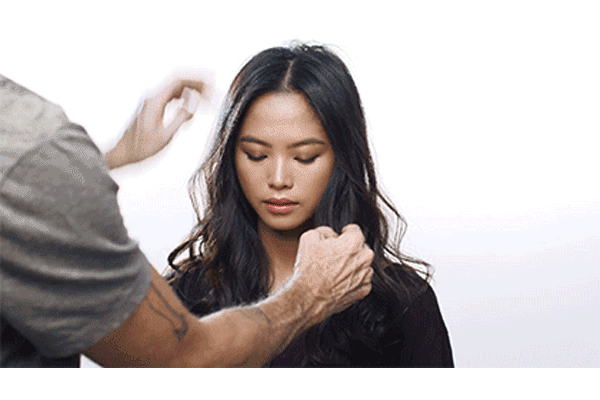 You can also bring forward the part of the hair like a curtain and spray with hairspray to further frame the face.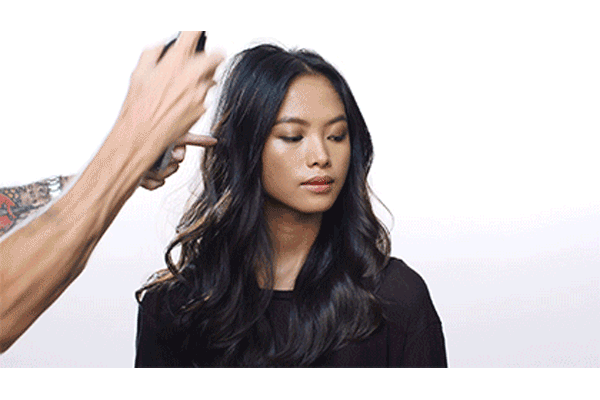 Step Eight: Spray a finishing texture spray like Living Proof's Instant Texture Mist to break up the waves so they create more of a cascading effect.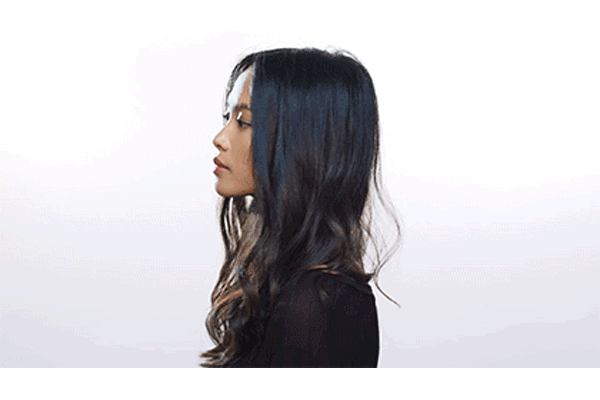 Step Nine: The finished look. One degree closer to Kim Kardashian — and it's easier than getting a pair of Yeezys.