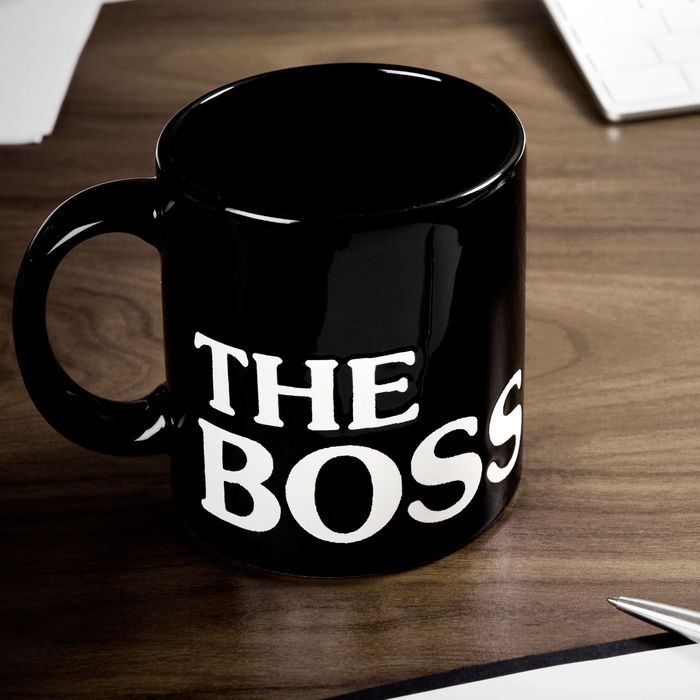 Photo: picturegarden/Getty Images
New York's Sex Diaries series asks anonymous city dwellers to record a week in their sex lives — with comic, tragic, often sexy, and always revealing results. This week, a 46-year-old divorced man with a married female lover: Long Island, divorced, straight.
DAY ONE

4:30 a.m. Monday wake-up for work — I'm eager to start the week. I've always been highly disciplined in my professional life.
5 a.m. I'm already looking forward to Saturday, but damn, it's only Monday. I'm a year and a half removed from a loveless marriage (five good years, mixed between 15 horrific ones). Leslie is my lover — she is still in her loveless marriage, and she has kids. We are both 46. We were old flames and reconnected after 25 years through my cousin. We've been seeing each other about every two weeks for the past eight months. Sometimes we spend the weekend together and sometimes it's just a day; this weekend we only get the day. We started out as friends getting reacquainted and have now fallen in love with each other.
6:01 a.m. I'm ready to get my day rolling with a Venti flat white with two additional shots.
6:15 a.m. At work. I'm an HR manager for a large uniform-distribution company; I deal with all aspects of the company, and I fit into more of a general-manager role. But I can't complain. It's a living.
7 a.m. Get my daily good-morning text from Leslie. She's everything … caring and nurturing, intelligent and confident. She knows how to make me feel better after a rough day and she puts so much thought into making sure I am successful. She has become my best friend. We like a lot of the same things. Maybe it's our age, but we're at a point where life is too short not to be happy.
11:15 a.m. Leslie and I text throughout the day and talk about everything from the weather to sports, but always end up in some kind of sexual tone, which helps me pass the time in a sometimes extremely boring day.
10:30 p.m. I'm getting ready for bed and, as usual, play with myself while rereading mine and Leslie's texts or replaying a phone conversation in my head.
DAY TWO

5:15 a.m. Same shit, different day. Leslie is planning to leave her husband by end of summer, by the way, but she won't move in with me yet because the kids will need to transition. We both know that.
7:30 a.m. My morning text from Leslie is more sexual than normal. She's feeling horny. Over the last eight months she's gotten to know my likes and dislikes and I hers. We like to play, and sexting has become part of our routine; she says something to get my motor running … we have dominant/submissive roles. She enjoys when I tell her I will spank her when we're together, and she knows I love when she responds, "Yes, my master." I always had this type of fantasy, but was never able to actually fulfill it; as Leslie and I started communicating, it came to light more and more. (I suppose I could have paid someone to fulfill it but that's just not me.) Fuck, I can't wait till Saturday.
12:30 p.m. Leslie texts and calls me her "master." She's so sexy. I love when she sweats. The way her body smells when she's been sweating drives me crazy. So when she gets out of Zumba today she will tell me how sweaty she got and I will ask her to let me smell her, beginning with her feet and working my way up. To which she replies, "Yes, my master." She says I sort of have a foot fetish. I suppose it may be true.
3:30 p.m. Leslie sexts me to say she smells great and too bad I can't smell her right now. She knows exactly how to get a rise out of me. This is part of our fantasy role-playing. And she finishes with her standard "Master, I will be ready and a good girl when I see you …" Oh, she's good.
5:30 p.m. After yelling at people and handling union negotiations (I hate unions), I'm spent and ready to deal with NY traffic. Leslie calls and talks with me to help me pass the hour-and-a-half-long drive time. The conversation ends with how she can't wait to have me in her mouth and how good it feels when I'm inside her. Before I know it, I'm home.
10:45 p.m. Lying in bed watching a rerun of Friends and masturbating while I reread texts and remember our phone conversation. (Damn, I miss Leslie.)
DAY THREE
11 a.m. Leslie and I text about what we'll do when we see each other. I text her: "I will turn you around, pull your hair back, and suck on your neck and spank on that ass just to remind you that you belong to me." She replies: "Yes please my master."
6 p.m. Out having drinks and dinner with one of my favorite cousins. She asks if I think Leslie is doing her husband during the week and me on the weekends, after which we argue and I call her a bitch. Leslie wouldn't do that.
9 p.m. Finally home and still steaming at my cousin, but I can't help but wonder if it's true. Men do it all the time. What the hell makes me think a woman wouldn't? But I know this is different. She loves me and wants to be with me. Fuck, I sound like every Lifetime made-for-tv movie.
9:45 p.m. I text Leslie to ease my mind. (I'm such a pussy sometimes.) We have a sexy conversation and I play with myself while we text. She has no idea about my stress.
DAY FOUR

6:15 a.m. Starbucks for my usual order. The barista is cute and flirtatious — I know it's for a tip, and it worked. (Again, sometimes I'm such a pussy.)
1:30 p.m. I've been texting with Leslie all day. In between the usual sexting, we speak a bit about our future and being together. Leslie lives two hours upstate. We usually make plans to meet in the city, where I get us a hotel room. But this time she's just coming to where I live.
5 p.m. Driving home in this traffic gives me plenty of time to reflect. I wonder if anyone at work suspects the HR manager is living out his Master fantasy with a gorgeous submissive.
10 p.m. After saying good night to Leslie I watch a bit of soft porn on my iPad (mental note: Delete memory on iPad before lending it to Mom). Play with myself while thinking of Leslie and drift off to sleep. Sometimes I'll text her her name in caps so she knows I was jacking off thinking of her. LESLIE!!
DAY FIVE
6:30 a.m. It's Friday and I'm seeing Leslie tomorrow. Thank God, too, because I'm so horny.
8 a.m. Leslie texts that she's frazzled from running around getting kids ready for school as well as preparing to see me. She knows I'm particular about appearance — I like her to shave her pussy and dress nicely, with heels.
4 p.m. Why do people have to be such idiots on a Friday, right before "getting laid" day? Don't they know I'm getting some tomorrow? No consideration.
10 p.m. Leslie and I finalize plans to see each other tomorrow. I never masturbate the day before I'm going to see Leslie so I can be sure to perform at optimum level. I keep wondering what she'll wear in bed — Leslie usually dresses in sexy lingerie for me.
12:30 a.m. I can't sleep. Imagining what Leslie smells like and what we'll be doing. But I have to behave and can't touch myself. Think I better take some melatonin and try to get some rest.
DAY SIX

8 a.m. The day is finally here. Leslie lets me know she's making a few stops on the way. I'm pissed because it means less time together.
2:30 p.m. Leslie finally arrives. It always takes a few minutes to reconnect, but before long I'm removing her shoes, intoxicated by the smell of her feet (maybe I do have a fetish) and working my way up. She tastes so good, and it drives her crazy when my tongue is inside her. I ask her, "Whose pussy is this?" And remind her that she belongs to me. She likes when I dominate her and she's an amazing sub. We talk dirty, which ends up with her coming all over the place. I come inside her at the end and it feels amazing. Thank God she's fixed or she'd definitely be pregnant by now.
5 p.m. Lying in bed holding each other, talking about how great sex was. We have an uncontrollable attraction. Kissing her and inhaling her aroma is my idea of nirvana.
6 p.m. Time to get up and face reality. We know we will have to say good-bye for the day.
11 p.m. Leslie has gotten home safe and is dealing with her responsibilities. She keeps saying she can't wait to be mine completely.
DAY SEVEN

10 a.m. Church. I try to blank out all the nasty, dirty, hot sex from the day before at least for an hour.
1 p.m. Thinking about the next time and how it will be another two weeks before I see Leslie again. I want her. Not just because I enjoy fucking her and she's great in bed, but because she gets me and we have this insane physical and mental connection that stopped being a simple affair months ago.
8 p.m. Leslie and I talk about me moving closer to her so we can be together more. The distance and seeing each other every two weeks sucks. I am looking for an apartment.
10 p.m. Bedtime: Leslie left me her panties under my pillow and they smell amazing. I start to recall the previous day and finish my week off by jacking off into her underwear.