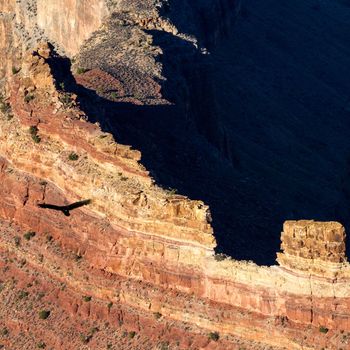 Somewhere in here is our 22 cents.
Photo: HOUDIN Nathalie/Corbis
If you thought there was an industry out there stubbornly insulated from the far-reaching grasp of male entitlement, think again, ya dummy. According to a new investigation into behavior by Federal Parks officials at the Grand Canyon, not even a sector beloved by Leslie Knope is safe from sweeping sexism.
The investigation looked into allegations of sexual harassment against women working at the Grand Canyon's National Park Service river trips. Nineteen women reported being sexually harassed by male co-workers and even professionally punished when they rejected their advances. According to the Washington Post:
Another woman recalled how a supervisor harassed and belittled her after she rejected his attempts to flirt. He questioned her abilities in front of colleagues, insisting she should never have been hired. And she thought that he was the one who placed ammunition cans filled with human waste outside her tent.

Still more claimed that one of the boatmen on their team would refuse to take them to their work sites if they rejected his sexual advances. One employee even said that the boatman withheld food from those who refused him.
Men: Terrible, no matter where you work.