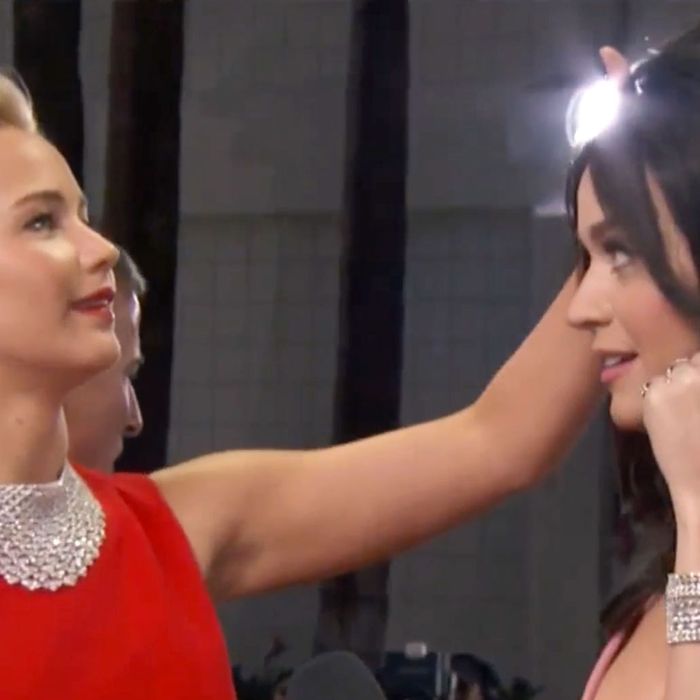 Do you remember where you were the first time Jennifer Lawrence tripped on the red carpet? What about the second? And what about the time she met Katy Perry and squeezed the top of her head like a ripe mango?
On the Golden Globes red carpet tonight, Ryan Seacrest called over Jennifer Lawrence while interviewing Katy Perry. The two said hello, hugged, and then Perry confessed, "I have a Bumpit!" So Lawrence squeezed Perry's bump like your great aunt who feels you up to see how you're "developing," presumably checking that it indeed contained the "loaf of bread for later" that Perry promised.
To all those hungry Golden Globes attendees who need to follow their martinis with some carbs: Please head over to Table 1, where Perry will be distributing rations in an orderly fashion. Just don't try to breadface with Perry's Bumpit, please.