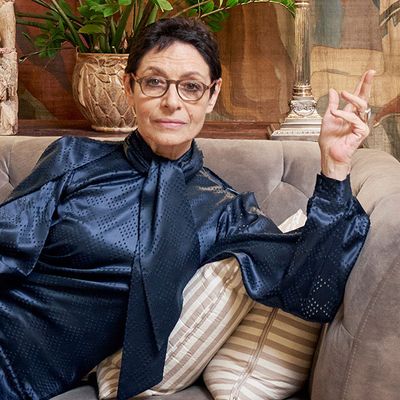 Joan Juliet Buck.
Photo: Kyle Knodell
"All my life, I've expressed myself through my choices — and a lot of my choices were buying stuff," says Joan Juliet Buck dryly. The longtime writer, editor, actress (currently on CBS's Supergirl), and former EIC of French Vogue has, over the years, amassed a collection that ranges from high-end accessories to rare comic books. She's picked up a Roy Lichtenstein–designed Christmas card — the artist sent it to his dentist — in an antique store in Hudson, New York, and two turquoise necklaces during what she calls "the period in Santa Fe that was inevitable." From her jet-setting mother, she inherited a number of '60s luxury accessories, including a Gucci shoulder bag, of which she says, "It's for somebody much grander than me."

After a reckoning with said stuff, sparked in part by reading Marie Kondo's The Life-Changing Magic of Tidying Up — "I got a little obsessed with treating my socks right, and not balling them up. I took the socks out and I talked to them." — she decided to part ways with some of her beloved stash, which she is auctioning off on Paddle8 beginning this week. (The auction runs through February 7.)
Another thing that spurred the revelation? Writing her memoir, which comes out from Atria Books next year, made her look more critically at the consumption patterns she'd followed throughout her life, whether that meant Art Deco objets or high-end watches befitting a top editor. "I had a French boyfriend who would go to the flea market with me, and he would say, 'No instant collections,'" Buck recalls. "I was slipping into these different personae, and I'm done slipping into those personae for the moment!" Here, Buck takes us through six of the items from her auction lot and the stories behind them.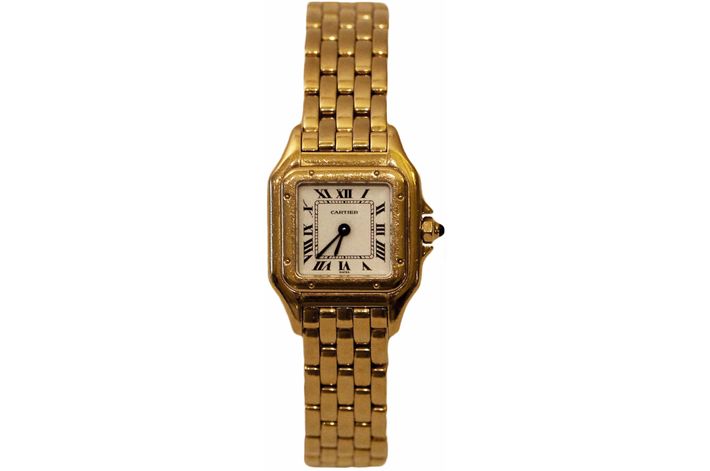 Cartier Panthère yellow gold wristwatch. $3,000–$5,000
"When I arrived at French Vogue, I was wearing a Swatch, and my jewelry editor kind of blanched. So the first watch I bought was a beautiful watch from Boucheron that has since gotten lost in a taxi in Paris. A few years later, I told myself I'd buy a Cartier Panthère because I wanted to have a gold wristwatch. It went with the role."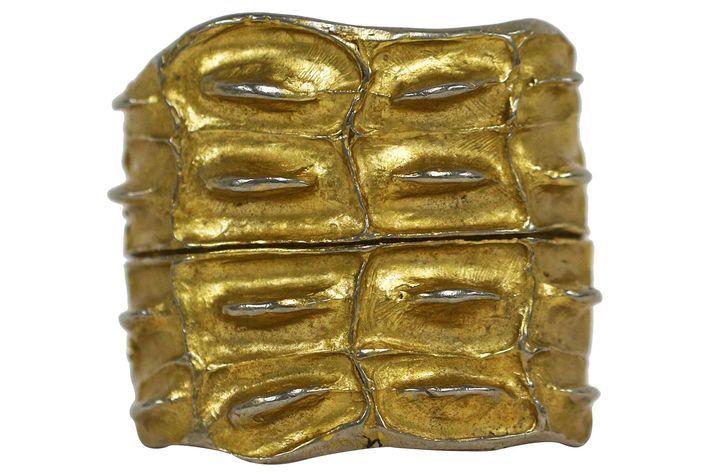 Yves Saint Laurent cuff (20th anniversary of YSL, limited edition), 1986, $400–$600
"It may have been designed by Claude Lalanne. It was given to the friends of Saint Laurent in 1982. I was so thrilled to have it at the time because it meant that I was one of the close pals. Wearing that cuff was the secret sign of belonging to the in-crowd. For me, it's a piece of fashion history. But I don't need a piece of fashion history. I want to pass that on to somebody to whom it would really mean something."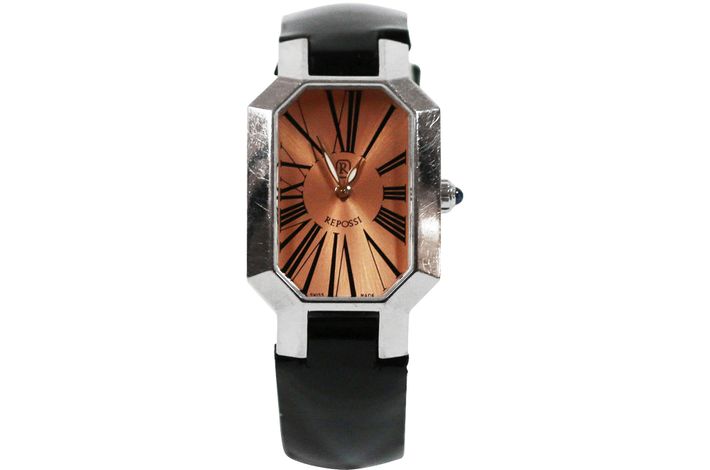 Repossi Monaco wristwatch, $500–$700
"I bought this for myself when I left French Vogue because it has a face that looks like rosé wine, which makes you think of afternoons in the South of France, and since I was going to America, I thought I would want to think about afternoons in the South of France."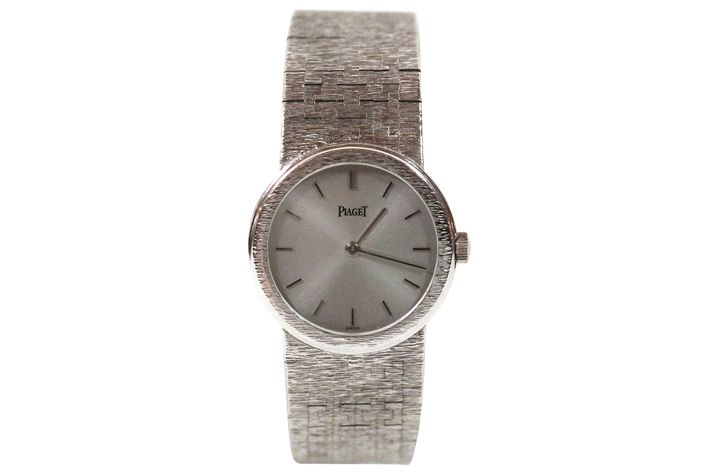 Piaget white-gold wristwatch, $1,500–$2,000
"There was a guy in Venezuela who kept trying to woo me. And that was a present from him. I wore it when I was really young, and it looked quite odd — such a young girl wearing a Piaget white-gold wristwatch, and I never liked that high-'70s style."

R. Crumb comic books (set of three), 1970, $600–$800
"I've always loved comic books. They were really important artifacts for the counterculture at the beginning of the '70s. I actually did a whole comic-book issue of French Vogue [in July of 1995], and my fashion editors were absolutely crazy about the titles for The Nanny, and so the cover was drawn by the guy who did the titles for the show."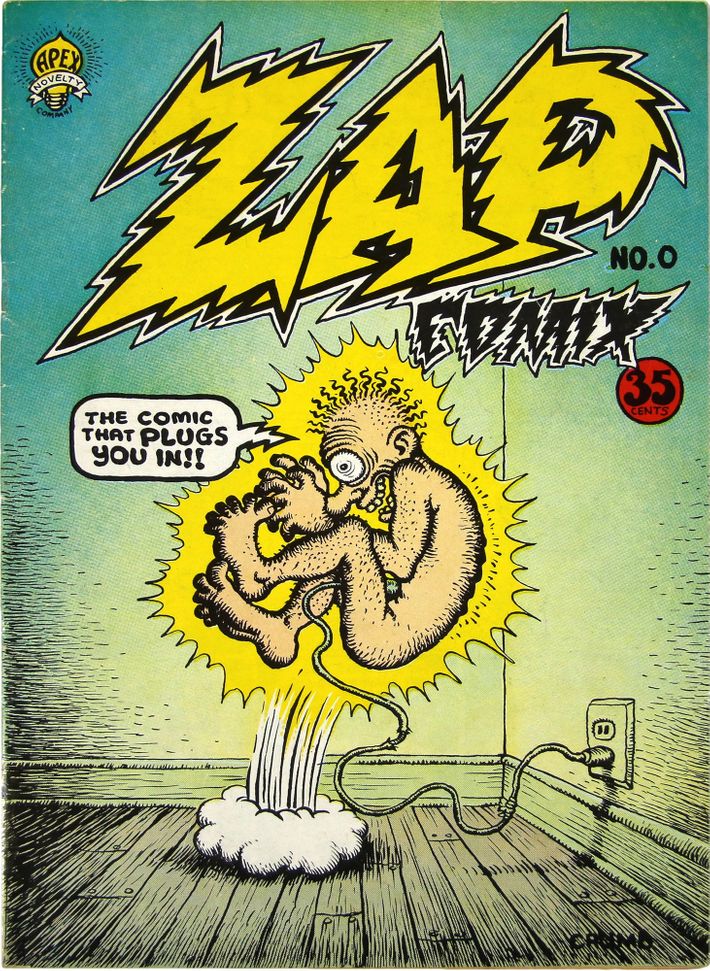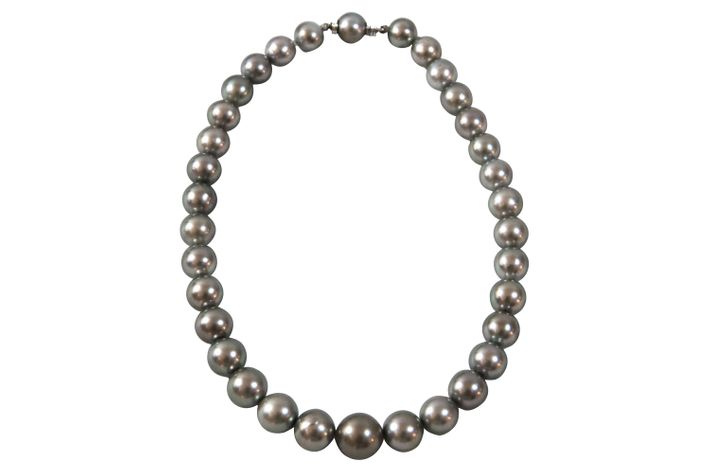 Repossi gray South Sea pearl necklace, $5,000–$7,000
"Mr. Repossi and I had a conversation about how the seas were dying, the pearls were dying, things were getting horrible with coral. And it was at that exact moment that the very large South Sea pearls suddenly came on the market. So I sold some of my mother's jewelry at auction so that I could buy this very grand, big South Sea pearl necklace. It's extremely imposing. The pearls were huge. I truly loved it, and it made me feel very much like the editor-in-chief of French Vogue."


Buck answered our Taste Test to gauge some of her fashion and culture preferences.

What are you still collecting?
I basically live in a library. I have about 10,000 books. So the books have won.

Favorite period to collect from?
I've always loved Art Deco, I think because my parents, who were real classicists and loved the 18th century and loved the Renaissance, hated Art Deco. So, of course, it was an affirmation of my individuality: "This is what I like."

Are there pieces from your collection that you would never want to part with?
You bet. There's my Etruscan pot, there's my drawing of Apollo, a pre-Columbian dog, and a Flemish sculpture of a saint, and the sphinx lamps that belonged to my grandmother.

What are you dying to start collecting?
I'm very much into sheep hides.

Who do you hope will end up acquiring these?
People who like beautiful things with stories, and who like treasures, because each of these things is a treasure. Somebody who wants beautiful fun.