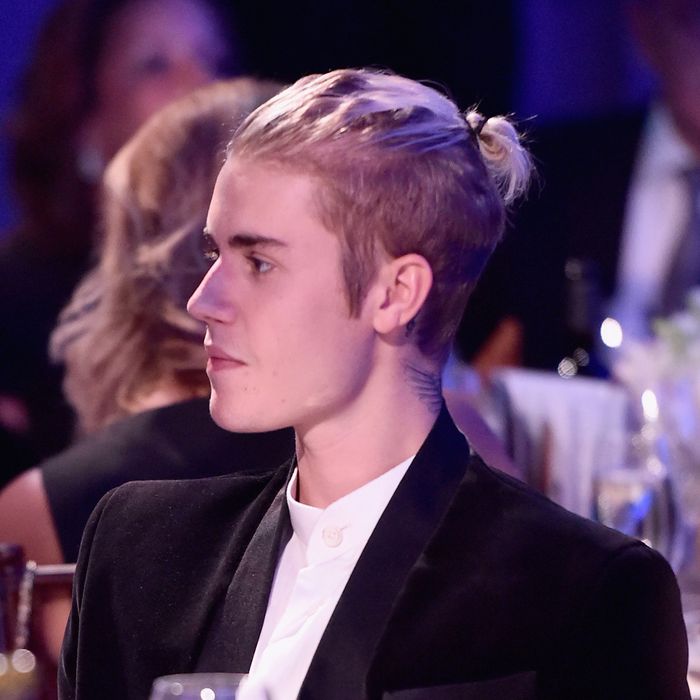 Baby-bun.
Photo: Alberto E. Rodriguez/Getty Images
Congratulations to Justin Bieber, who has officially reached that stage of hair growth when he can gather some straggly strands and put them up into a bastardized version of the man-bun. Aww, look how cute and tiny it is.
Bieber debuted his boy-bun at Sean Penn's Haiti fund-raiser in Beverly Hills on Saturday. El Chapo could not attend.