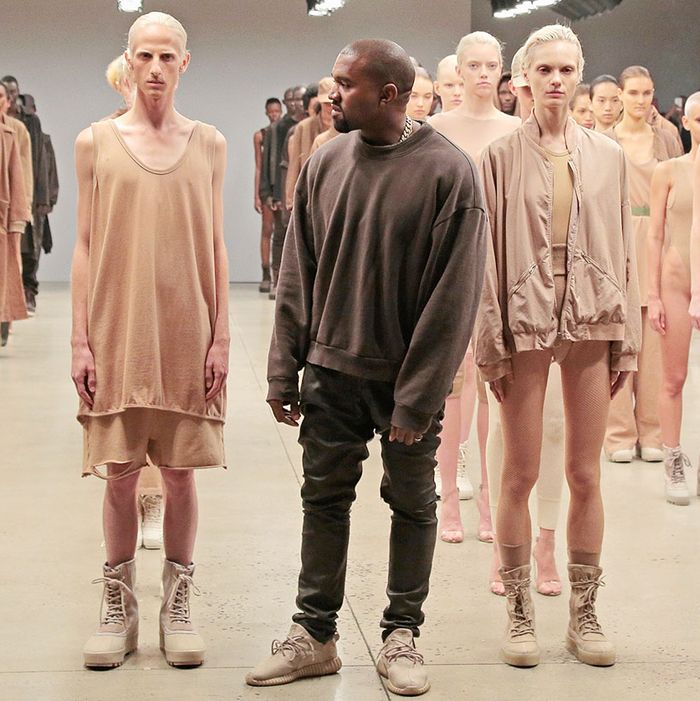 Yeezy.
Photo: Randy Brooke/Getty Images
Kanye West's previous two fashion shows in New York have been celebrity-saturated, standing-room-only affairs, but it sounds like he's thinking even bigger come Yeezy Season 3 (can you believe it's already almost upon us?). Complex spotted a listing on Ticketmaster for a Yeezy Season extravaganza set to take place at Madison Square Garden, with tickets going on sale to the general public on January 29. The event is described as "Kanye West-Season 3-Swish," suggesting that his much-debated upcoming album could debut there, too. (We've reached out to a rep for the rapper/designer for more information, and will update this when we hear back.)
In the meantime, feel free to ponder the significance of the pink flowers in the event's profile photo. Perhaps West is exchanging his favored dystopian chic for something softer? Florals for fall 2016: groundbreaking.