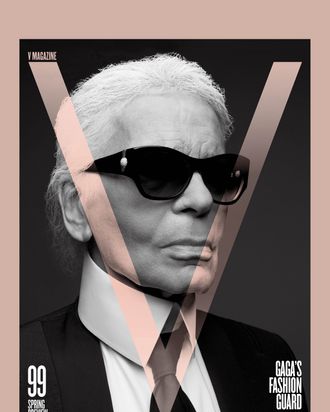 Lagerfeld, photographed by Slimane.
Photo: Courtesy of V
As guest-editor of V's 99th issue, Lady Gaga enlisted two of her friends to photograph each other for the cover. Of course, being Lady Gaga, those friends were none other than Karl Lagerfeld and Hedi Slimane. The pair makes sense — both helm iconic French fashion houses, and share a penchant for photography (plus skinny models) — and it turns out they go back 20 years. Back then, Slimane was designing for Dior Homme, and Lagerfeld was shooting one of his shows backstage when he "saw that in order to wear his clothes, one had to be skinny, so I went on a diet. From then on, I felt good in his clothes, as I do again today."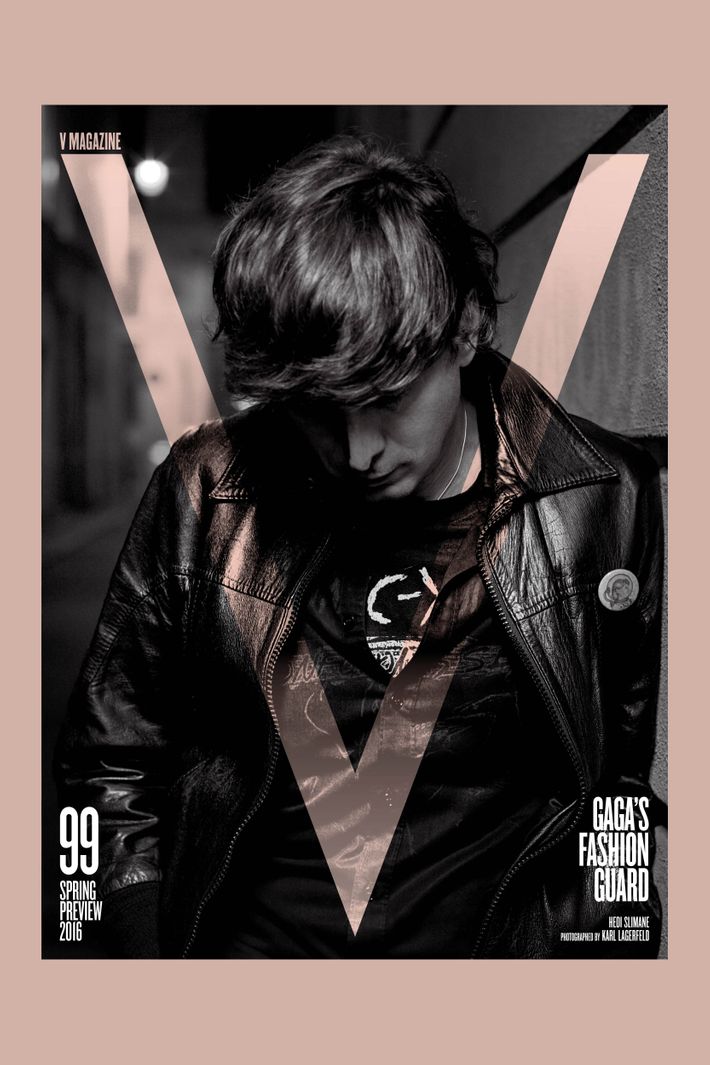 Slimane's memories are a little less bleak: "We used to live one building apart on the rive gauche and, before I moved to California in 2008, we used to have really fun dinners all the time," he says. So though they hadn't taken photos with each other for ten years when Gaga got them to reunite, Lagerfeld says it only felt like "five minutes when we saw each other again." (Aw!) See the rest of the photos — and 14 additional covers — in V99, out on January 14.