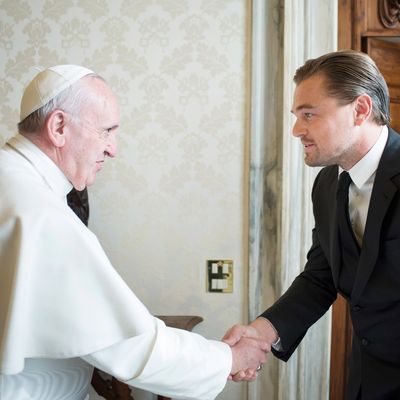 Leonardo DiCaprio met with the Pope today to discuss his most important role to date — Man Who Cares About the Environment — and either as a gesture of respect or to prove he really did study abroad in Florence in college, he broke out into some Italian.
Leo's Italian is passable at best — he sounds more like me trying to order at Babbo than he does a man who should be conversing in Italian with that nation's most revered citizen — but cute of him to try!
Sadly, with no translation provided, we're left to ponder what exactly Leo said to the Pope. The running theory is that he invited the Pope to join the Pussy Posse. I mean, there's literally no way to prove that's not what he said.*
*Unless you speak Italian.