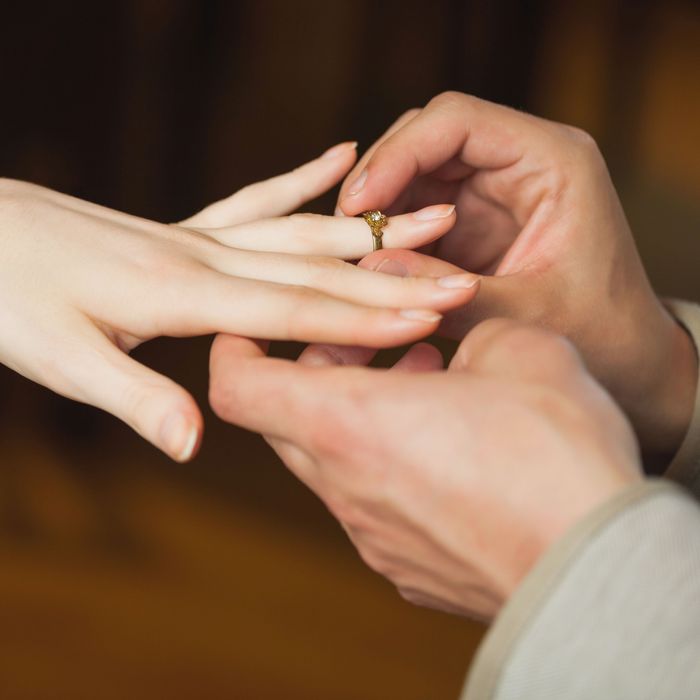 Was 25-year-old William Cornelius, Jr. born a romantic? My guess would be yes. Your guess might be that he became a romantic later in life after being born "neutral." We are all entitled to our guesses. In any case, the young man proposed to his girlfriend over the loudspeaker at a Walmart in Michigan on New Year's Eve, and then he allegedly tried to steal a bunch of sex toys for her from a Spencer's Gifts.
While at Walmart, according to the New York Daily News, the man coerced employees into reading his proposal over the store's loudspeakers after spending an undisclosed sum on a ring for his then-girlfriend. (The Daily News disclosed the sum, however I find that rude.) That's where the spending ended, and the fun began — allegedly:
The happy couple then headed for a night of theft at the local mall, according to cops. Cornelius tried to make off with a "Bride-to-Be" thong, an edible thong, oral sex candy, and a vibrator from Spencer's.
The unfortunate end to the story (and I encourage you to cover your eyes if you have a sensitive and romantic heart) is that, with a fun night ahead of him, Cornelius passed out in the food court of the mall while he was tying his shoe, because he was on pain reliever Tramadol. Dang. Then he was arrested.
If found guilty, he faces up to 93 days in jail and a fine of $500.
It's like a guy can't even propose anymore.