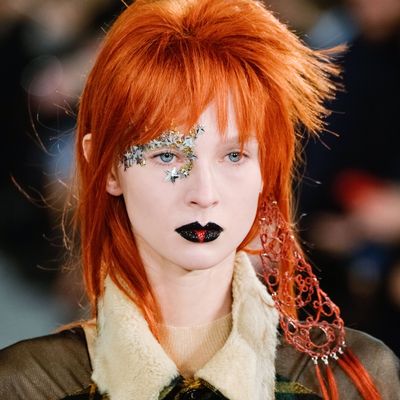 David Bowie–inspired makeup at Margiela.
Photo: Francois Durand/Getty Images
Pat McGrath has done David Bowie–inspired makeup at Maison Margiela before, including in the house's ready-to-wear show last fall, but on the couture runway today, the reference was more literal. Although the majority of models wore simple makeup and wigs with blunt bangs, a handful wore looks that seemed to be inspired by Bowie's Stardust days.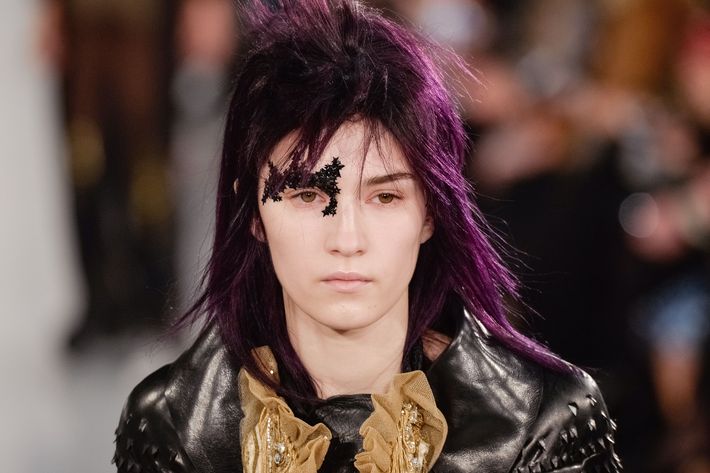 Not all of them wore color on their lips, but a few mouths were painted spectacularly — witness the two-tone goth-lip with a zigzag of red. And then, of course, there was the model with siren-red lips painted on her neck. One thing Margiela and Bowie share: otherworldly style.