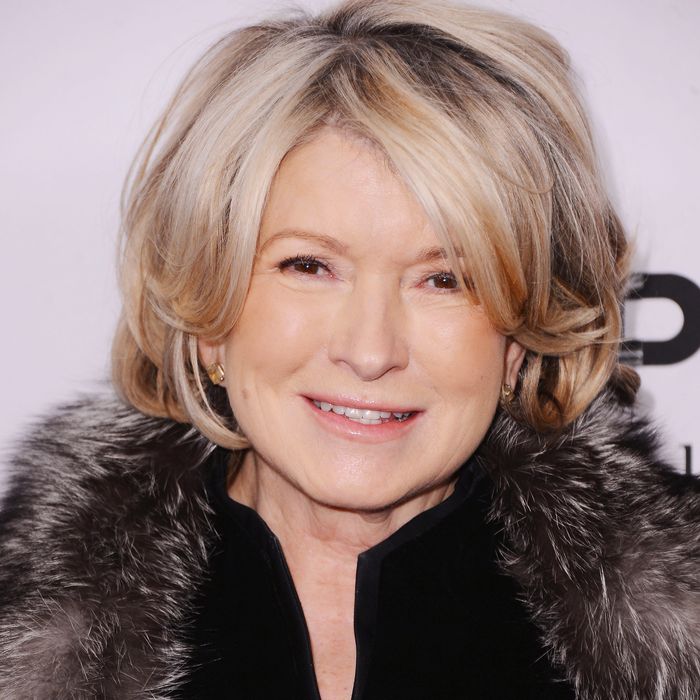 Martha Stewart, inked priestess.
Photo: Stephen Lovekin/Getty Images
Today, presumably while Martha Stewart was Googling herself between power meetings, she came across an old photo of herself. A black-and-white throwback from her modeling days, the image was doctored with tattoos by artist Cheyenne Randall. Martha's Twitter account shared it gleefully with the commentary: "kind of fabulous!"
But really, what's not to love? If you look closely, there's a teacup, two horses, and several flowers. The Stewart gang is all here! What's more, the tattoos bear an uncanny resemblance to those of her summer fling's. Well, you know what they say: It's not true love until you get inked together.