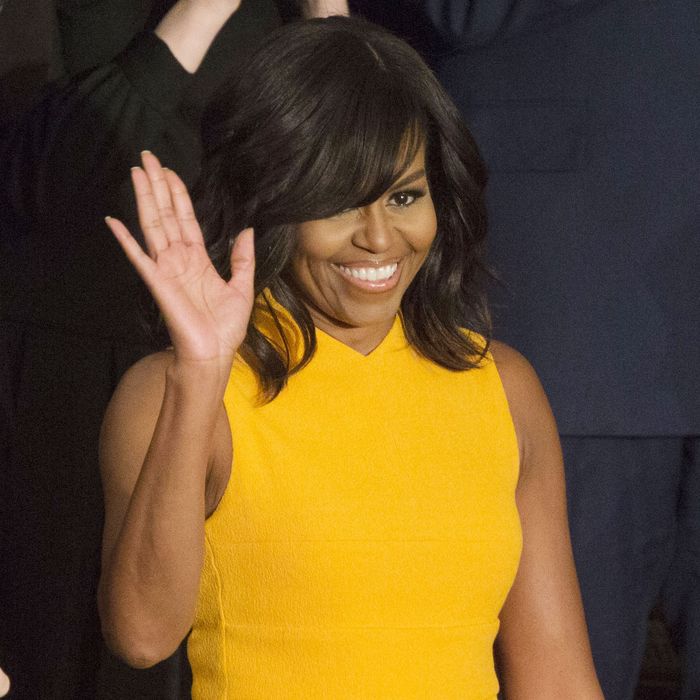 But, really, what color is that dress?
Photo: Drew Angerer/Bloomberg Finance LP/Getty Images
During President Obama's final State of the Union, Michelle Obama was looking regal, as per usual. And her Narciso Rodriguez dress brought flashbacks to the Golden Globes, where J.Lo's mustard-yellow gown made a memorable appearance.
At the first sight of the First Lady's bright frock, Twitter freaked out and recalled the Dress argument of February 2015. And in the perfect online-shopping move, Mobama's dress was on sale at Neiman Marcus but is now totally sold out. Way to multitask live-streaming and online purchasing, America.
After a thorough fact-check, here's the verdict: Neiman's labels the dress "marigold." Regardless of which shade it is, Michelle's look might just have won gold (or marigold, yellow or mustard) at her husband's final State of the Union address.