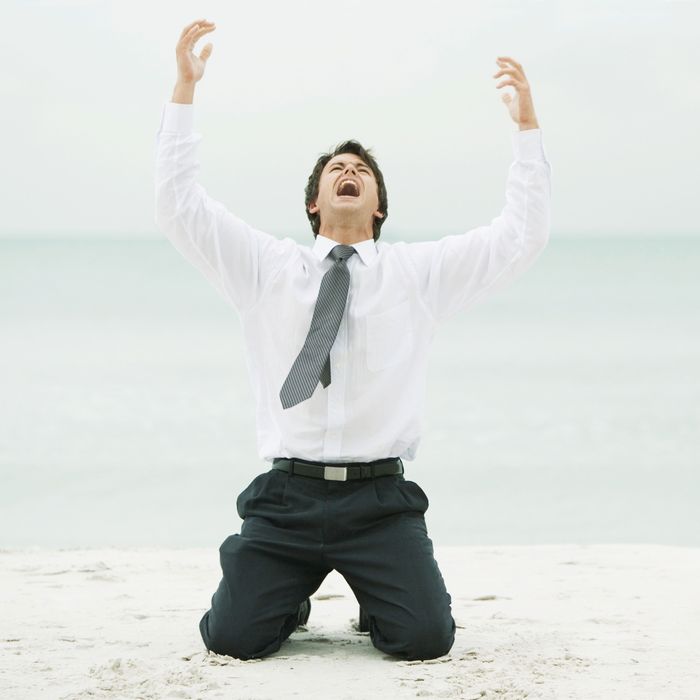 Free hats for moms and not me? WAHHH.
Photo: Odilon Dimier/Getty Images
Apparently not content with their extra 22 cents, dudes from the National Coalition for Men have devised a new, rather ironic way to make a buck: by suing women's groups and public venues for gender discrimination.
According to Mother Jones, the men are using a broad piece of California civil-rights legislation called the Unruh Act to collect financial payouts for themselves. So far they've sued seven San Diego nightclubs for hosting ladies' nights ($125,000 settlement), the San Diego Repertory Theater for selling half-priced tickets to women ($12,000), and the Oakland A's "for a class-action suit that contested a Mother's Day promotion where the A's gave the first 7,500 women to arrive at the ballpark that weekend a sun hat" ($500,000). Most recently, in 2014, three members of the NCFM sued a women-in-business resource for hosting a women-only network event (the group settled out of court for an undisclosed sum).
The men of NCFM argue that they're simply doing their part in the longstanding fight for men's equality, but critics say they're exploiting legislation meant to protect minorities from discrimination to make a buck. I dunno, giving free hats to baseball-loving moms does sound pretty sexist.