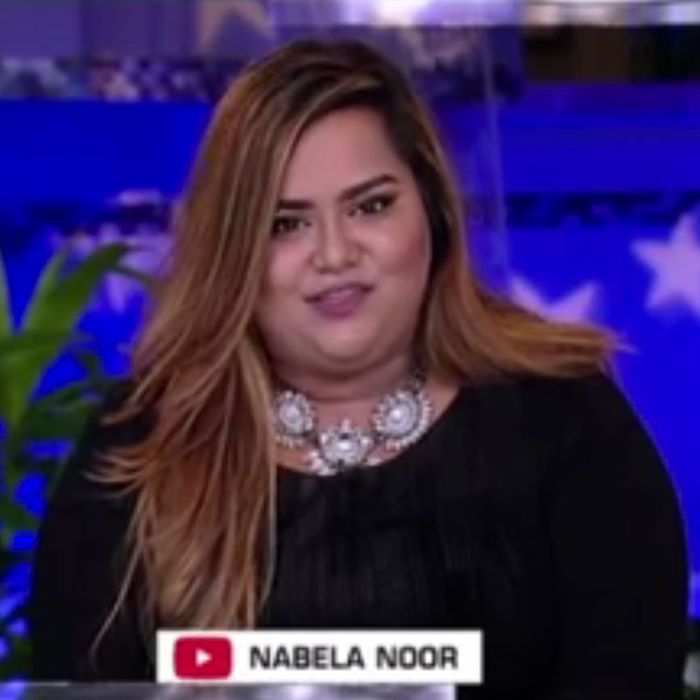 Nabela Noor at last night's GOP debate.
Beauty vlogger Nabela Noor put Republican presidential hopefuls on the spot at last night's GOP debate, expertly challenging them on their intolerance of Muslims. Explaining that anti-Muslim attitudes in America only help fuel ISIS's radicalization, Noor spoke briefly about seeing Islamophobia spread on social media. Then she asked: "As president, what would you do to address this toxic climate and promote increased tolerance in the United States?"
Jeb Bush — whose own attitude toward Muslims isn't exactly accepting — used the opportunity to attack Donald "Ban Muslims" Trump, but then made sure to explain that not every Muslim is a threat, just the non-citizen ones.
"Nabela's a rising entrepreneur," he said. "She wants to pursue the American dream. She's an American citizen. She should not feel uncomfortable about her citizenship. She's not the threat. The threat is Islamic terrorism."
Trump, for once, stayed silent. Maybe both candidates should watch Noor's viral video from December, "Dear America."