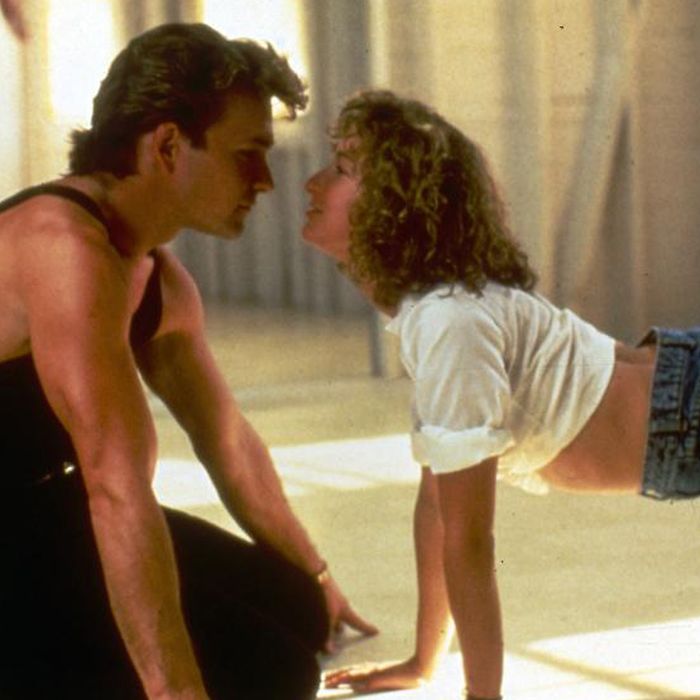 Nobody puts Baby in a reboot.
Photo: Vestron Pictures
There have been rumors of a Dirty Dancing reboot on ABC swirling since December. Many have chosen to ignore these rumors, because if you ignore things, they don't happen.
Well, people didn't ignore this one hard enough, because Deadline reports that not only has ABC green-lit the project, but they've cast Abigail Breslin as Baby, and Debra Messing as her mother, Marjorie Houseman. The movie will still be set at a 1960s Catskills resort, so at least nobody is insulting us by throwing in some Snapchat references and an EDM version of "Time of Your Life."
This news comes on the heels of Canadian network CBC announcing their Anne of Green Gables reboot, to which I say: We only need one AGG and one Dirty Dancing. Because there is only one Swayze, and only one perfect Jennifer Grey nose. There will only ever be one Gilbert. And it appears there is only one sane person on this planet: Tiffani Thiessen, who vowed on a HuffPost Live interview that there will never be a Saved by the Bell reboot because she understands that some things from the past must remain sacred and untouched.