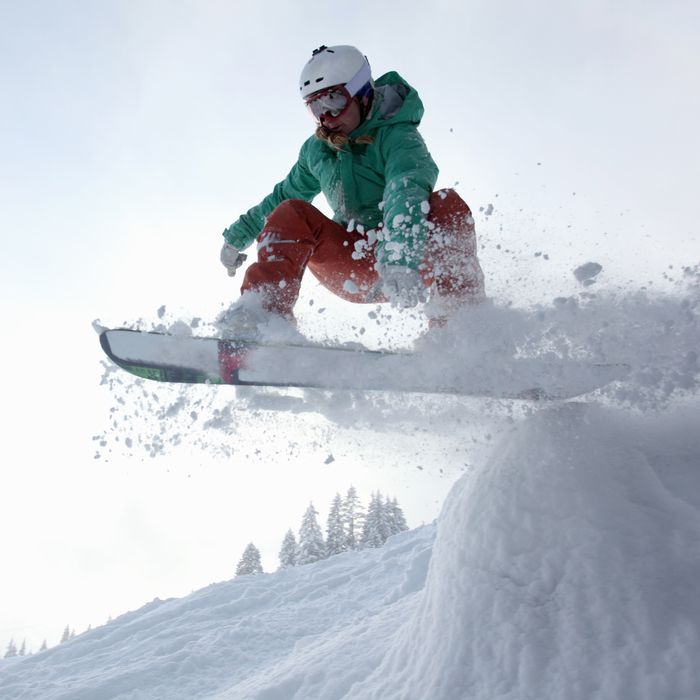 Nice.
Photo: Cultura RM/Holger Thalmann/Getty Images
Every self-respecting person on earth knows what the best plan of attack is when coping with an oncoming blizzard: Do nothing, eat. Sure, polish your shovels and make sure you've got an ample supply of mittens, but prepare yourself for a long day of reading by the space heater with a mug of hot chocolate.
It appears that the NYPD did absolutely nothing to stop these tubular ragamuffins. In fact, they even encouraged the makeshift X Games! Toward the end of the lawbreakers' accompanying YouTube video, they're pulled over by the cops. "Somebody complained about you guys, so we're just going to act like we're talking to you, alright?" Nice. Encouraging, even!
*This post has been updated to reflect that the car in question was a Jeep, not a Range Rover.