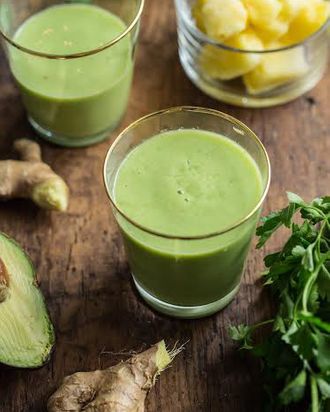 Good morning!
Photo: Angela Liddon
The Cut's guide to self-improvement without spending a million dollars.
Today's smoothie comes from Angela Liddon of Oh She Glows, a plant-based recipe blog she started in 2008 while recovering from disordered eating. Liddon's recipes are easy to follow and genuinely tasty; there's also something just so motivating about her wildly positive attitude. Liddon has since written one cookbook (a Times best seller) and has another coming out this year.
Happy Digestion Smoothie
Serves two.
Feel free to add a handful of baby spinach. Fresh mint would also give this smoothie a nice digestion boost.
To make:
Add all ingredients to a blender and blend on the highest speed until super-smooth.